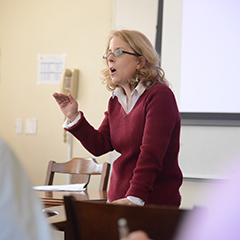 Advanced degree candidates know that a scholarship is, by definition, always in flux. Obtaining a graduate degree involves a basic willingness to not only master, but interrogate, the inherited expertise on a given topic.
Preparing for a career after graduate school involves the same basic principle. Developing a meaningful career pathway involves inserting one's creativity, knowledge, and energy into existing problems and topics of interest that could do with a more efficient, in-depth, or innovative approach.
Graduate students can and should apply their considerable expertise and wide range of skills and competencies to careers that are conducive to their priorities, personalities, and work preferences.