For our profession, society, and world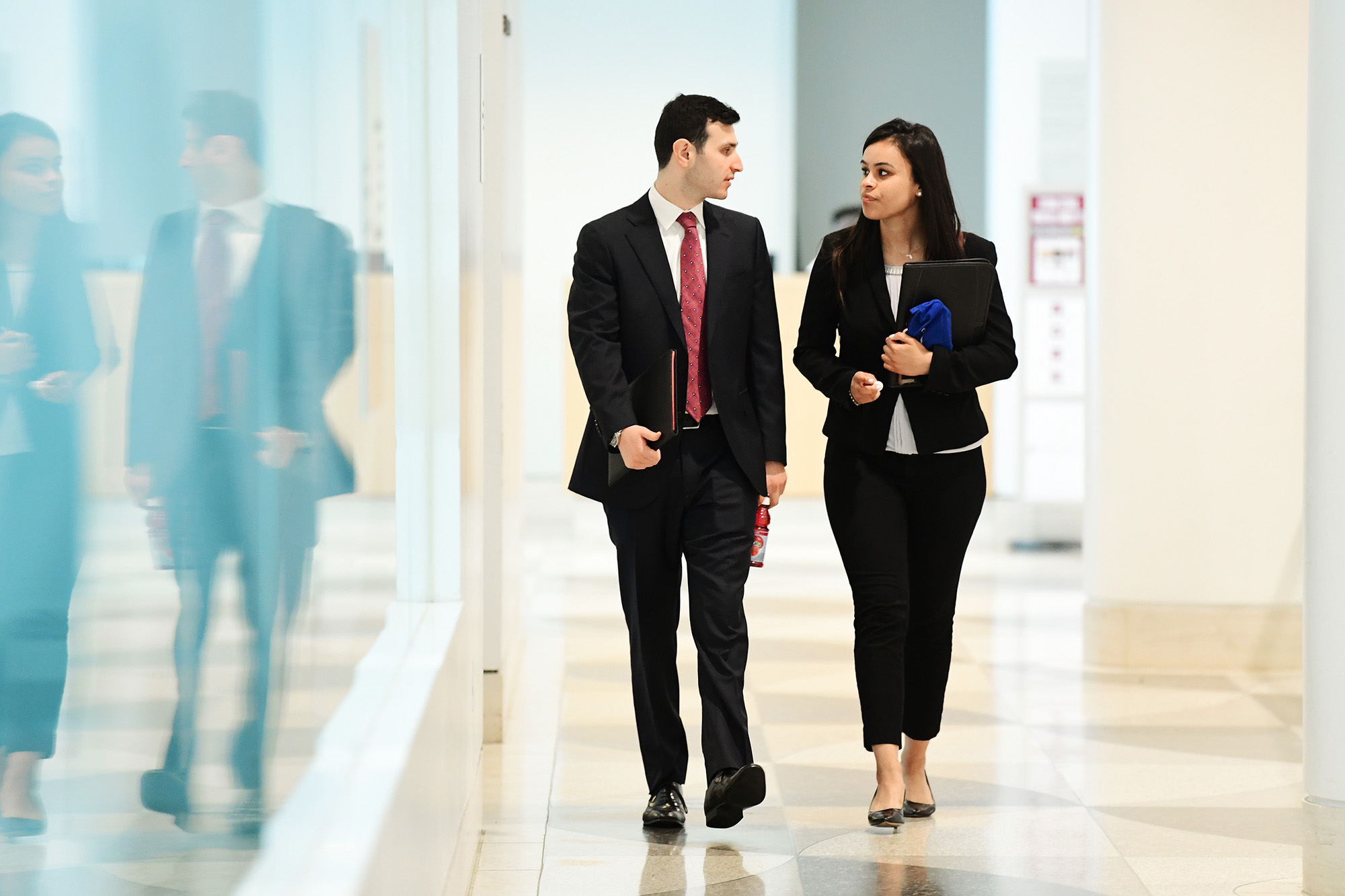 Curious, creative, and committed to the craft of law.
Those words describe the people you'll meet at Fordham Law School.
Our faculty and students are dedicated to excellence and ethics and are engaged with what's happening in the real world, whether transacting deals for clients in multinational corporate boardrooms, dispensing justice on the benches of courtrooms, or fighting for underserved communities in the heart of New York City.
Our education is grounded in enduring legal principles but always open to emerging theories, techniques, and technologies. Historically, Fordham Law has opened its doors to people not welcome at other law schools due to their religion, gender, race, or class.
Today, we build on this legacy by working to create a learning environment that is diverse, equitable, and inclusive to students of all backgrounds, religions, and orientations. We're creating a community of compassionate and highly capable lawyers with a larger goal: to make a difference for our profession, society, and world.