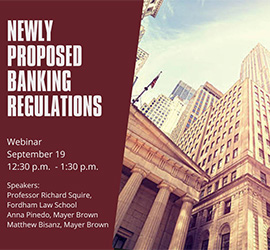 As federal bank regulators propose stricter banking rules in line with the Basel Endgame capital requirements, the financial services industry and its lawyers are left wondering what the new regulations mean for borrowing costs and the economy overall. Yet the banking turmoil that rocked 2023 makes it hard for banks to object to more demanding capital adequacy rules. View our September 19th webinar which explored these important questions and learn more about how recent developments will affect the banking industry, corporations, capital markets, and consumers.
On June 8th, the Fordham Corporate Law Center, in conjunction with Skadden, Arps, Slate, Meagher & Flom LLP, convened the 2023 Transatlantic Conference on How Geopolitical Instability Affects the Global Deal Market. The Transatlantic Conference is the annual conference of the Scott Simpson Cross-Border Institute. This year's keynote address was delivered by former C.I.A. Director John Brennan, and our panelists included Andrew Weiss and Peter Clement who discussed the Ukraine conflict, as well as Henry Hong Liu and Roy Liu who spoke on China-U.S. relations. Over 100 guests attended the luncheon, panels, and reception. Learn more about the Scott Simpson Cross-Border Institute.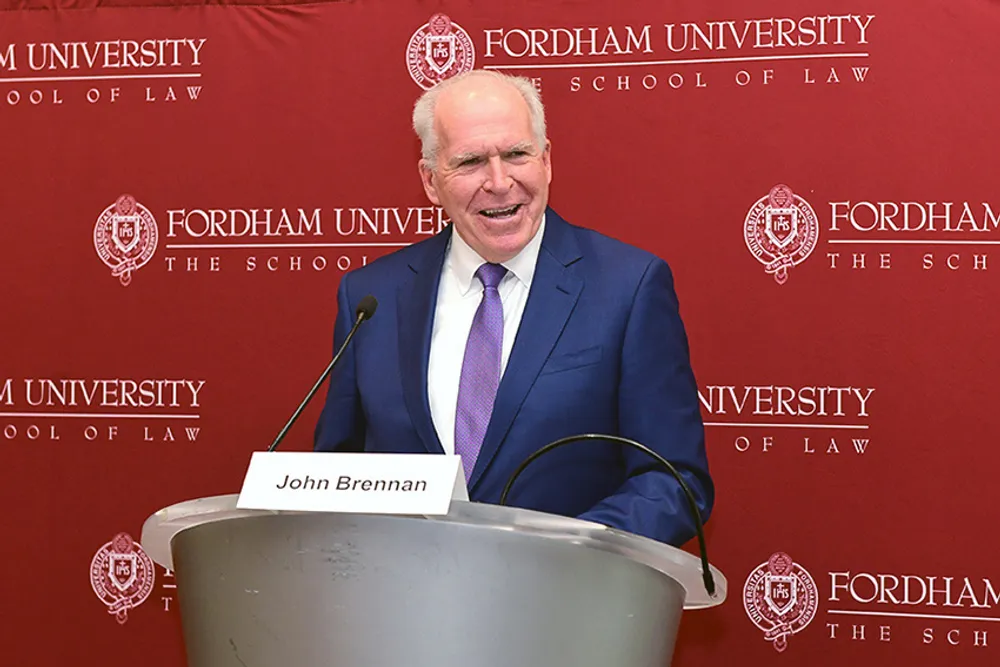 Keynote Address
John Brennan (FCRH '77) delivers the keynote address on how geopolitical instability affects the global deal market.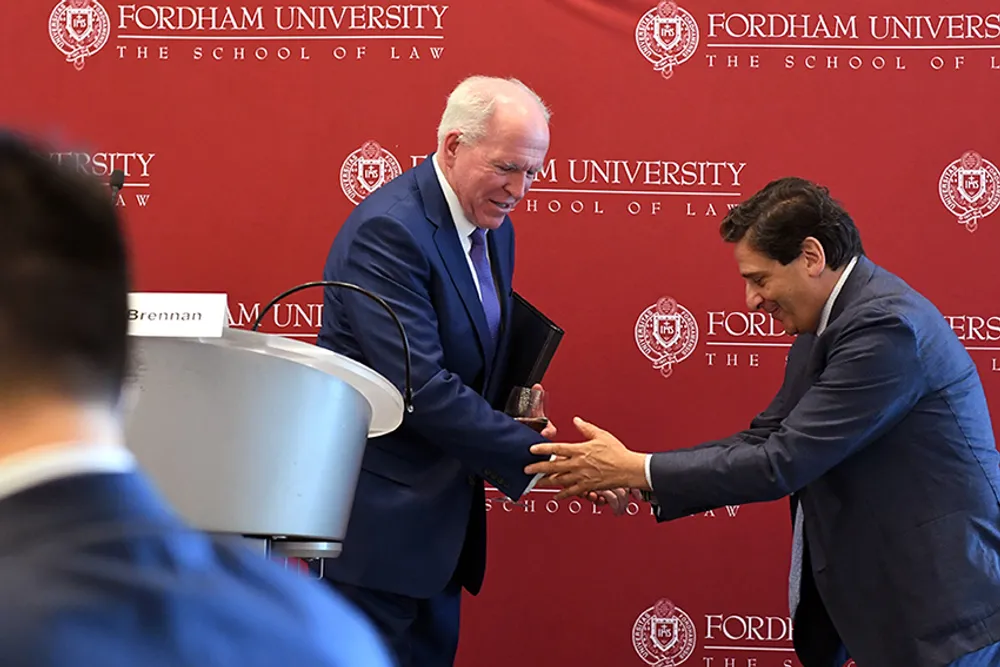 Dean Diller and Mr. Brennan
Dean Diller thanks Mr. Brennan for his remarks.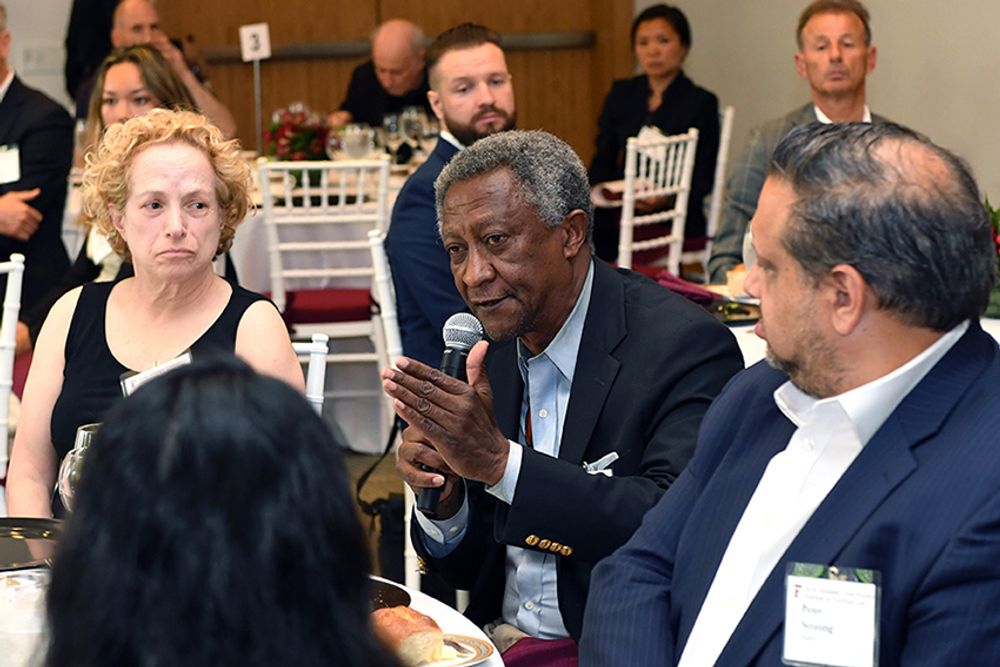 Question and Answer
Mr. Brennan takes thoughtful questions from the audience.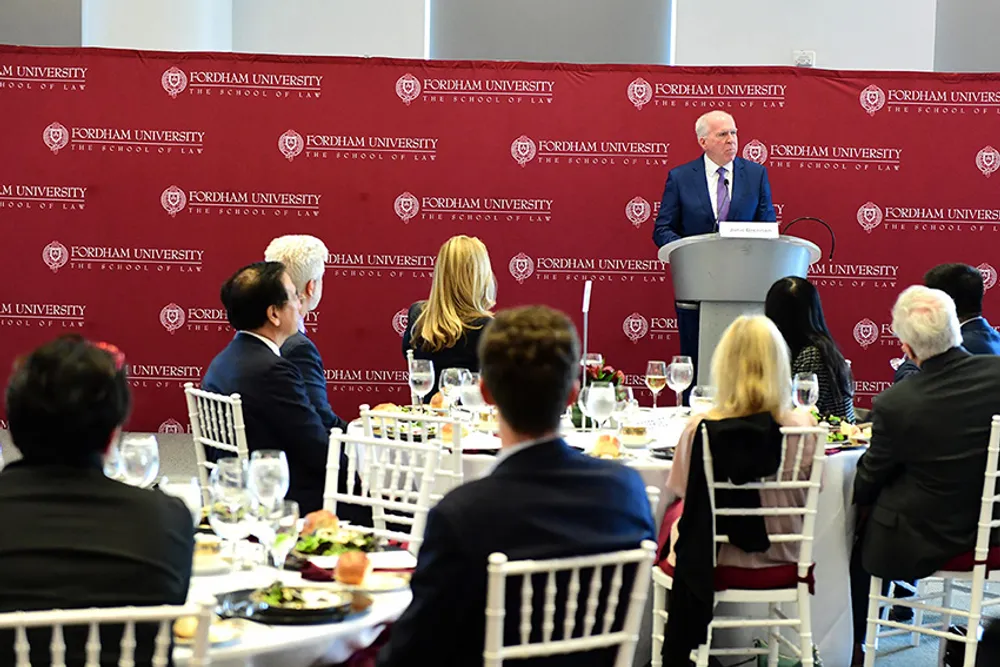 Question and Answer
Mr. Brennan entertains a period of questions and answers from the audience.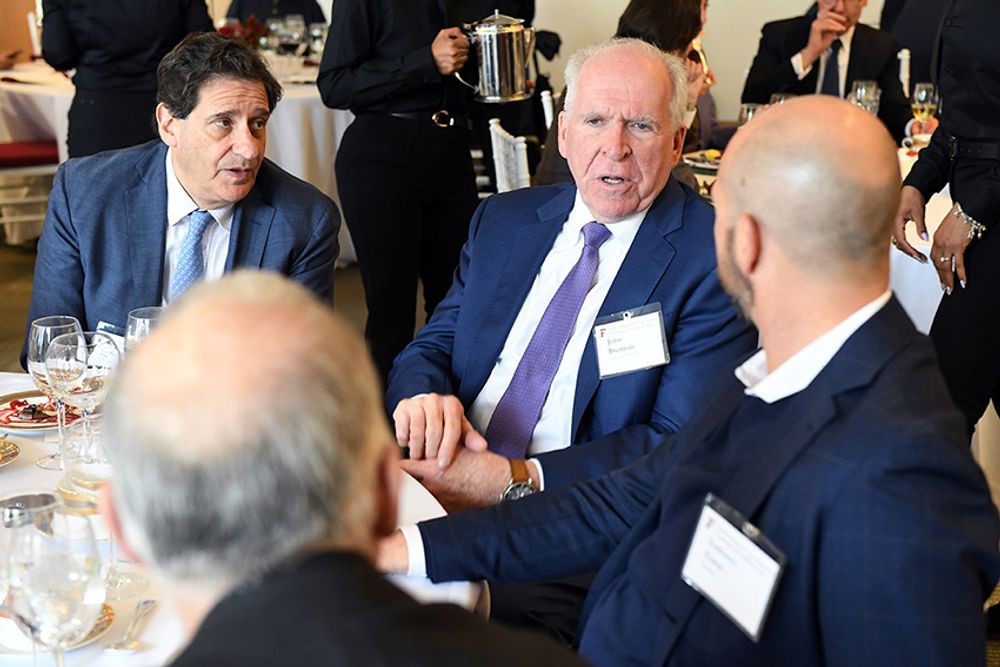 Chat over lunch
Dean Diller, Mr. Brennan, and Lorenzo Corte chat over lunch.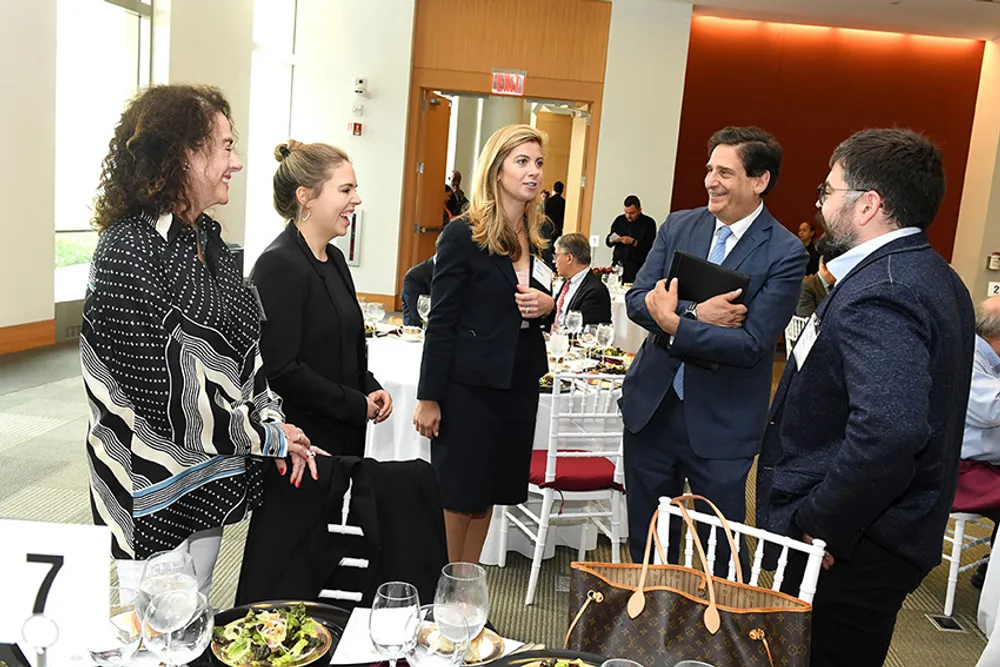 Participants connecting before luncheon
Kathleen Simpson, Caitlin Simpson, Amy Martella, Dean Diller, and Victor Simpson connect before the luncheon begins.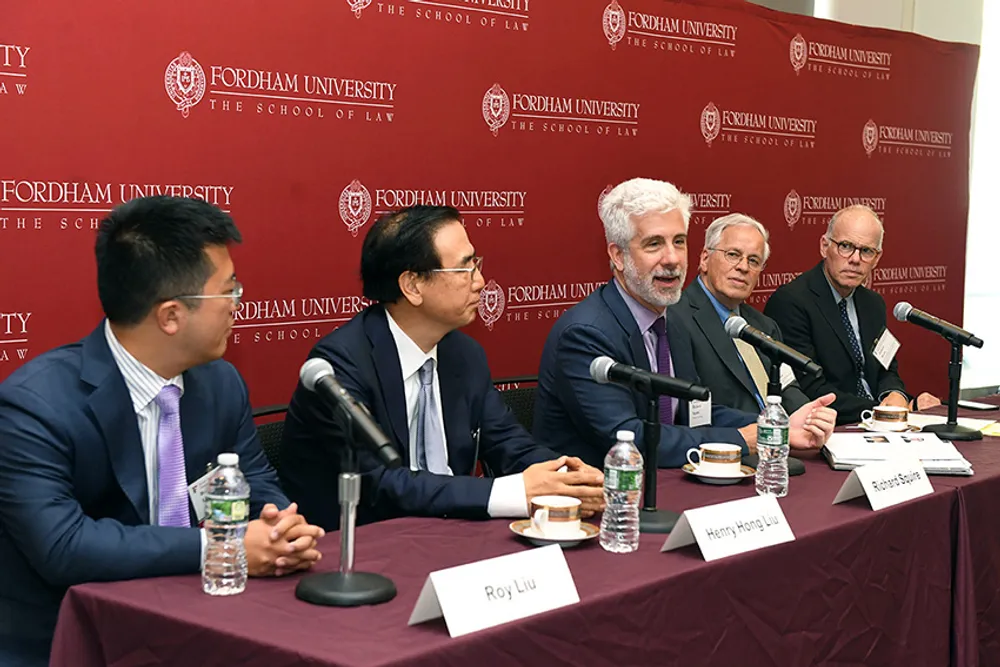 China and Ukraine Panel
Professor Richard Squire moderates a panel on China and Ukraine.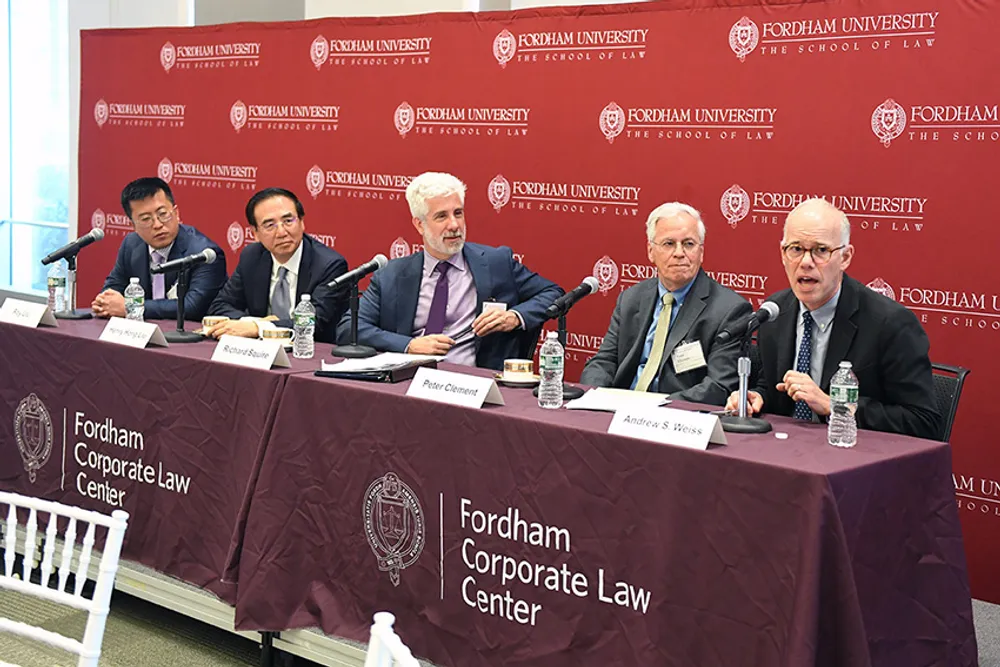 Implications of Invasion
Panelist Andrew Weiss discusses the global implications of Russia's invasion of Ukraine.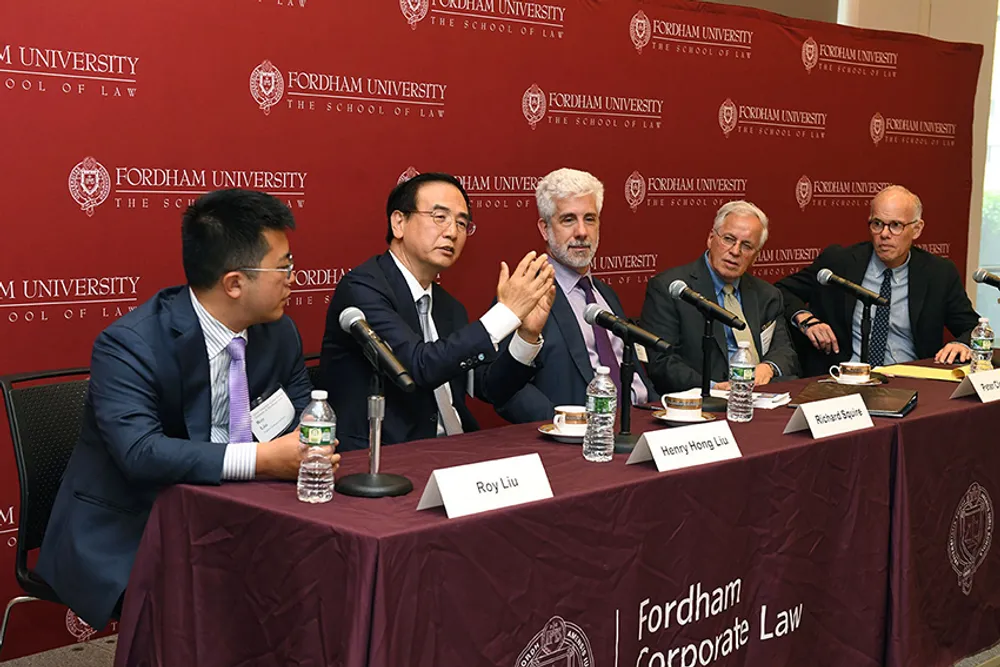 China's Political Climate
Panelist Henry Hong Liu explains how China's political climate affects cross-border deal making.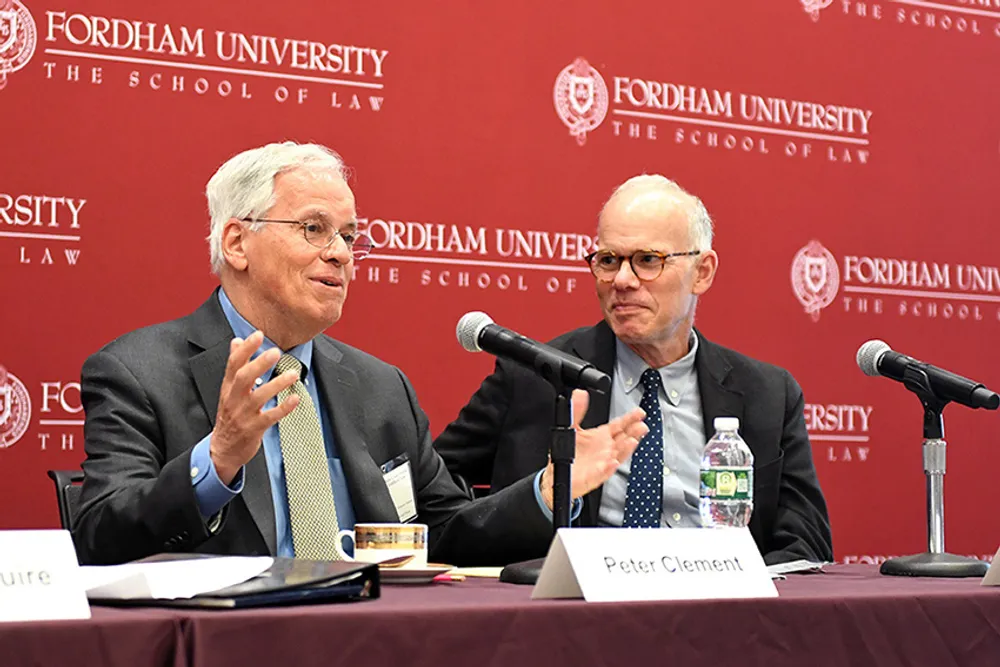 Historical Perspective
Panelist Peter Clement puts the Russia-Ukraine conflict in historical perspective.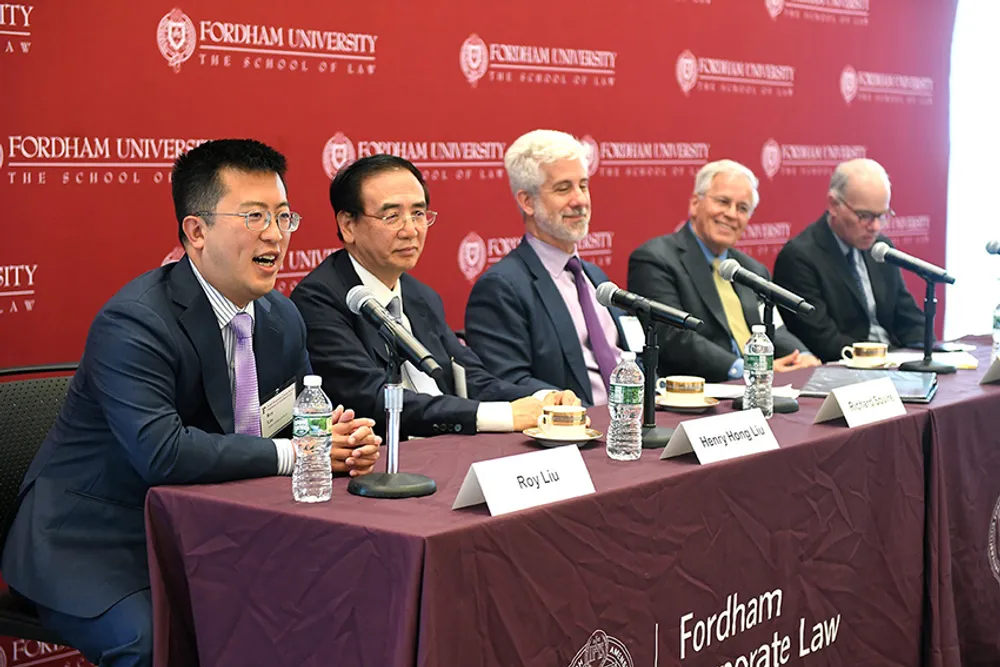 Export Restrictions
Panelist Roy Liu discusses how export restrictions affect transactions involving China.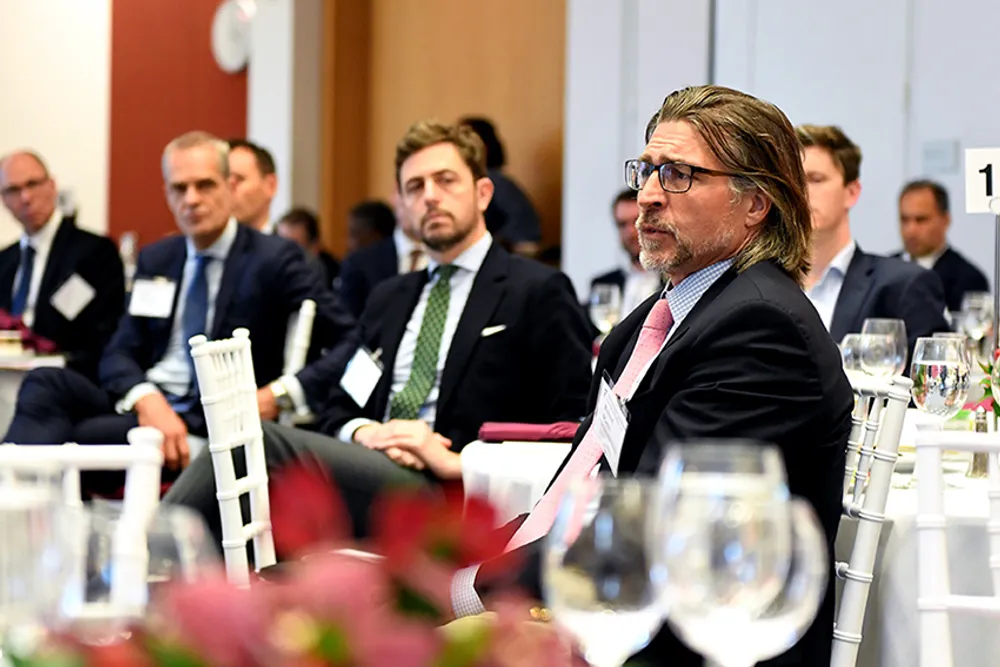 Question and Answer
The panel takes questions from the audience.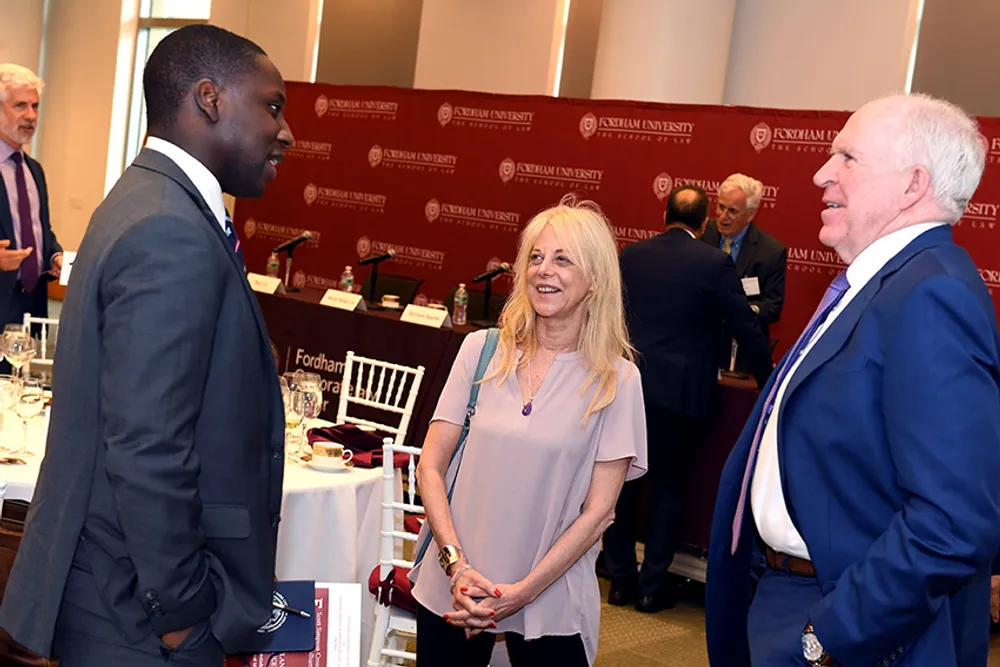 Discussions Continue
Mr. Brennan and Karen Greenberg mingle with guests after the conference.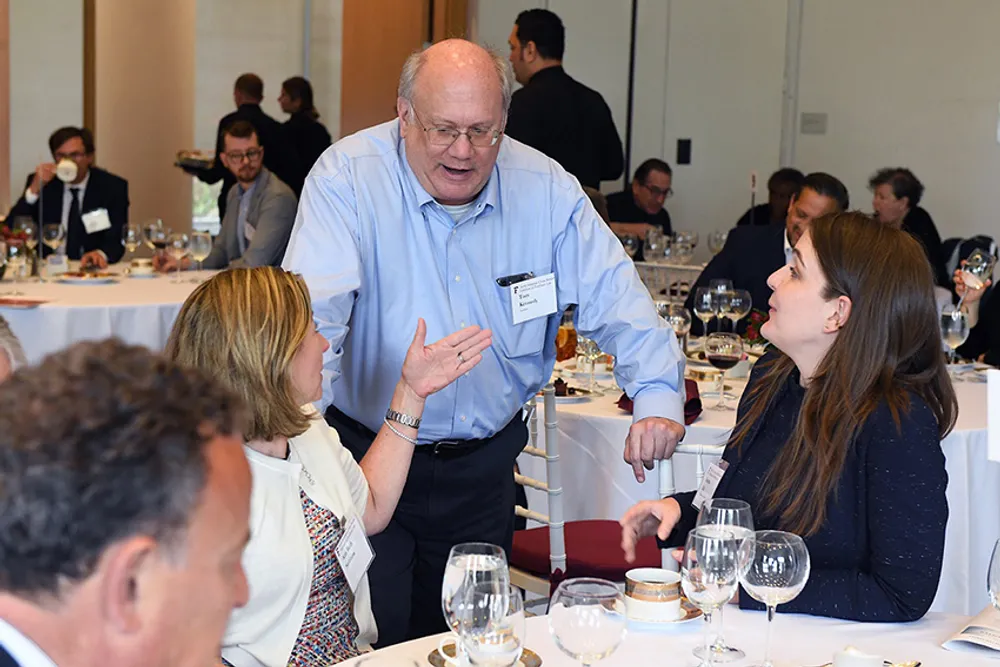 Networking
Skadden lawyers connect with guests and Fordham students.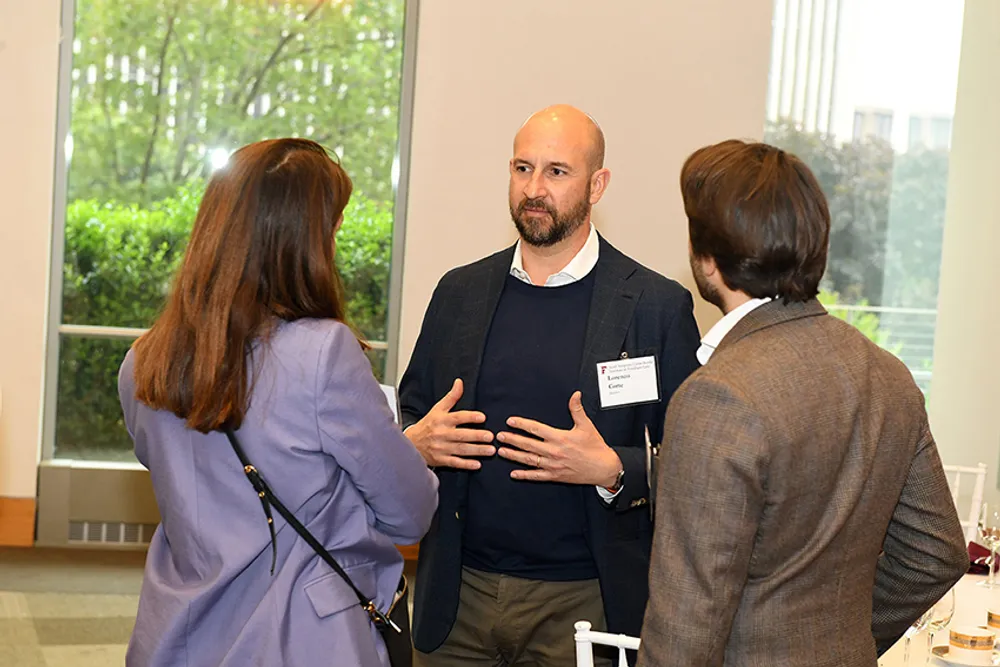 Reception
Lorenzo Corte continues the discussion with SSCBI members at the post-conference reception.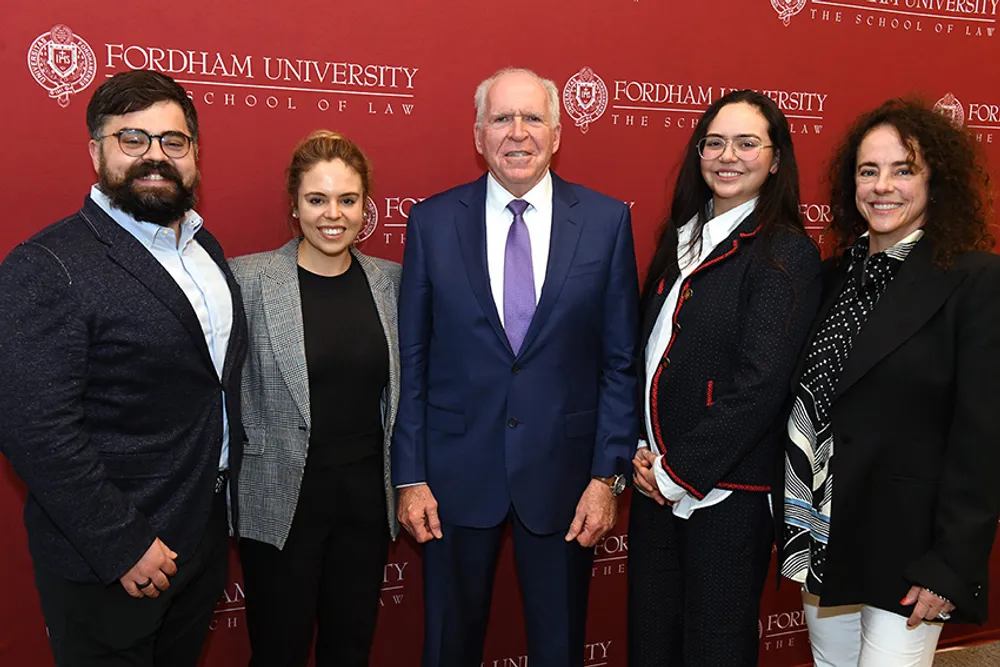 Speaker and Guests
Victor Simpson, Caitlin Simpson, John Brennan, Mairead Simpson, and Kathleen Simpson.
On March 6, 2023, the Corporate Law Center held its annual Albert A. DeStefano Lecture on Corporate, Securities and Financial Law. This year, the Honorable Kathaleen McCormick, Chancellor of the Delaware Court of Chancery, was the guest lecturer. Chancellor McCormick not only delivered a fascinating lecture on current developments in corporate officer oversight, but also spent time with our students throughout the day. She discussed her path to the bench over lunch with students, and later joined Professor Griffith's Advanced Business Seminar to give a presentation on the work of the Chancery Court.
Chancellor McCormick's lecture focused on the decision in In re McDonald's Stockholder Derivative Litigation, No. 2021-0324-JTL, 2023 WL 387292 (Del. Ch. Jan. 26, 2023), which was recently decided by the Delaware Court of Chancery. In re McDonald's extended the fiduciary duties of oversight, which already apply to boards of directors, to corporate officers. Chancellor McCormick discussed the backdrop of oversight obligations generally before moving on to the recent development that In re McDonald's has ushered in. She also explained how demand futility creates a heightened procedural hurdle for plaintiffs seeking to plead a failure of oversight claim.
Chancellor McCormick joined the lectures' attendees at a reception following her remarks. In attendance were DeStefano family members Paul, James, and Katherine DeStefano, as well as Dean Diller, other faculty, students and alumni. We thank Chancellor McCormick for lending her time, energy, and invaluable legal insights to the Fordham community.
Supporting learning
The Center allows students to learn the fundamental principles of business law from leading scholars and prominent practitioners. Our business law faculty includes professionals who have been involved in high-level business transactions. Our adjunct professors work in prominent positions for large companies throughout the city and are as dedicated to teaching as they are passionate in their business career.