About Fordham Law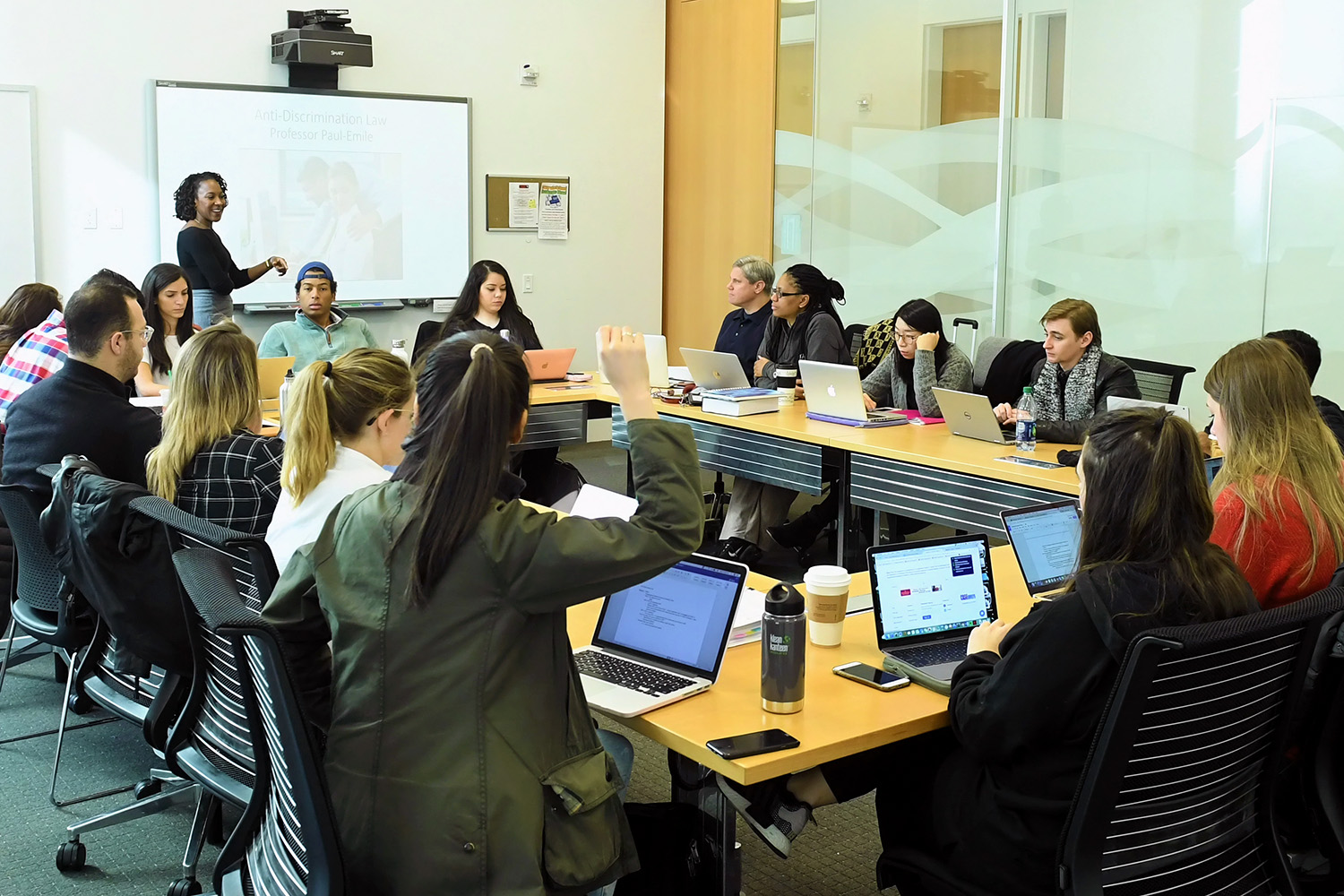 We're creating a community of compassionate and highly capable lawyers with a larger goal: to make a difference for our profession, society, and world.
"Fordham Law is a vibrant, collaborative, and diverse community where intellectual curiosity, professional craft, and commitment to service are prized. Our faculty, students, and staff are passionate about the potential of law to be a positive force that improves human lives, institutions, and society as a whole."
- Matthew Diller, Dean and Paul Fuller Professor of Law
Our history
Founded in 1905, Fordham Law School has long been committed to providing excellence in a legal education that is shaped by a deep commitment to Jesuit principles of public service. Reflecting the Law School's indelible motto, "In the Service of Others," Paul Fuller, the Law School's first dean, told students in 1907, "[Y]our toil, your effort, your earnestness, your ambition, your resolution are indispensable to make of you lawyers."
Historically, Fordham Law opened its doors to people not welcome at other law schools due to their religion, gender, race, or class. Today, the Law School continues to build on this legacy by creating a diverse, equitable, and inclusive learning environment for students of all backgrounds, religions, and orientations.
Over more than a century, Fordham Law has built a thriving academic community dedicated to intellectual inquiry and debate, upholding the highest ethics, and making a difference for the legal profession and for society at large. Graduates of the Law School are deeply engaged with what's happening in the real world, whether transacting deals for clients in multinational corporate boardrooms, dispensing justice on the benches of courtrooms, or fighting for underserved communities in the heart of New York City and beyond.
100 Years of Women
On September 12, 1918, the Fordham Law faculty voted to admit women to the Law School. Ten days later, the Law School's customary start-of-term advertisement in The New York Times announced "courses open to women." Eight women signed up to study alongside 312 men in the week before classes convened. In 2018, we celebrated the centennial anniversary of women at Fordham Law, recognizing the tremendous contributions of women alumni, faculty, and students at the Law School.