January 22 — April 30, 2024 (tentative), in person
Non-Credit Participants: Non-credit participants who successfully complete the program will receive a Certificate of Completion.

Please contact us by email if you are interested in learning about receiving credit towards an LL.M. or M.S.L. degree through this program. Anyone who wishes to receive degree program credit via the Legal English Institute must be first admitted to the LL.M. or M.S.L. program and pay the posted full-time tuition and fees for the semester.

All times listed are local New York time.

January Start Date:

Spring LEI runs from the beginning of January to late April.

August Start Date:

Fall LEI begins in August and runs until mid-December. View the Fall 2023 schedule.

Law students and graduates from all countries are welcome to register for this program. In some circumstances, we may accept students and graduates of non-law programs with a demonstrated interest or background in law or compliance. For an assessment of eligibility, please send an email and resume or CV to [email protected].

Participants are encouraged to have the skill equivalent of a TOEFL of 80 or more to benefit from the program, but participants of all proficiency levels are welcome to apply.

January start date: Registration deadline December 15
August start date: Registration deadline July 15

Please note that we will accept late applications on a rolling basis, space permitting. If you are concerned about available space, please contact [email protected] to confirm that space remains in the program.

Introduction to the U.S. Legal System and Law Study
Introduction to the U.S. Legal System and Law Study introduces students to the basics of the U.S. legal system, including the constitutional foundations such as federalism, separation of powers and checks and balances, supremacy and preemption; the judicial systems; sources of law, including the defining principle of stare decisis and the practice of synthesizing case law; and U.S. civil litigation. The course also introduces students to the basics of law study in the U.S., including tips for reading and outlining cases and note-taking; case law analysis; and exam-taking. The course also introduces legal research and the interoffice memorandum of law.

Contract Drafting and Negotiation
This course will walk students through the process of drafting common types of contracts and contract provisions. Students will get hands-on experience drafting and reviewing contract provisions. Cultural differences in drafting and negotiating contracts among countries will be explored

Foundations of Private Law
Foundations of Private Law offers a unified approach to contract, corporate, property, and tort law – fundamental areas of private law with which all attorneys should have familiarity. This course will be taught using a traditional case law Socratic method.

Fundamental Advocacy Skills
Fundamental Advocacy Skills provides opportunities for participants to practice their interviewing, client counseling, and negotiating skills. You will be exposed to the unpredictable and complex world of legal practice through role plays, and you will receive comprehensive guidance and feedback from your classmates and faculty.

Communication Pragmatics
Communication Pragmatics will integrate legal and extra-legal content from the other LEI courses into a highly practical, communication-based curriculum. The objective of this course is to polish student's speaking, writing, listening, and reading abilities into the kind of multifaceted, communicative skill-set that is expected from attorneys and compliance professionals practicing at top-tier firms, businesses, international organizations, and government agencies. Students in this class will learn to integrate the content from LEI's broad legal coursework into their own English-language communicative framework.

Discovering and Defining Your Professional Persona
Discovering and Defining Your Professional Persona introduces students to the concept of the professional persona, and helps students define and develop their professional personas. We will look at foundations for a strong and sustainable professional, professionalism from the inside (self-management), and professionalism from the outside (relationships).

Legal English Tutorial
The Legal English Tutorial will be a forum in which participants enhance their conversational competency on legal topics in an informal setting. Students will select topics and materials to share with their classmates and will lead a discussion on such topics. Fellows will facilitate the tutorial and by comment on the work of each student.

Anthony Agolia

Anthony Agolia is the Senior Director of International and Non-J.D. Programs at Fordham University School of Law, where he oversees all aspects of Fordham Law's LL.M., M.S.L. and S.J.D. programs. In this role, Anthony focuses on student advisement, career planning and job search strategies, and graduate study program development initiatives.

Prior to joining Fordham in September 2016, Anthony served most recently as College Dean and Chief Academic Officer of Briarcliffe College, where he also has held the positions of Associate Dean of Academic Affairs and Chair of the Department of Criminal Justice and Legal Studies. Prior to joining Briarciffe, Anthony practiced corporate, real estate and immigration law. He still has a pro bono practice specializing in representing clients in Special Immigrant Juvenile proceedings.

Anthony is a member of the New York bar and holds degrees from James Madison University and Cardozo School of Law.

Clara Bergnier

Clara Bergnier's area of expertise is immigration law. Clara has been working at Columbus Consulting Group, a business and immigration consultancy firm based in New York and San Francisco, for five years. She became the Managing Director of the main New York office in 2021, after running the group's temporary Paris office for a year. Clara is also a volunteer at Artistic Freedom Initiative, a nonprofit organization providing representation and resettlement assistance for international artists who are persecuted or censored.

Clara has a background in French, European, and international law. She earned a bachelor of laws from the Catholic University of Lille (France) in 2016, specializing in European and international law, followed by a Master of Laws (magna cum laude) from Fordham University School of Law in 2020, specializing in international law and justice. Clara is the recipient of the 2020 James Leitner Award, issued by the Leitner Center for International Law and Justice.

Cecilia Caldeira, Co-Director

Cecilia Caldeira is the Assistant Dean of International and Non-J.D. Programs at Fordham Law School. Previously she worked at Brooklyn Law School, where she served as director of international programs. She also taught Fundamentals of American Law for foreign-trained lawyers in the LL.M. program as an adjunct professor. In her role as director of international programs, Ms. Caldeira helped oversee all aspects associated with non-J.D. programs—including recruiting, advising and enrolling students—and fostered academic relationships and agreements with international institutions.

Previously, Ms. Caldeira led the international and graduate programs at the Elisabeth Haub School of Law at Pace University, where she also taught introductory courses in U.S legal research and writing and the American legal system. She co-created the Pace Pre-Law Certificate Program, a comprehensive certificate program for aspiring lawyers that launched in 2018. Originally from Brazil, Caldeira grew up in Westchester County, New York, and speaks several languages, including Portuguese, Spanish and Italian. She received her M.B.A. from New York University Stern School of Business, a J.D. from Saint Louis University School of Law, and a B.A. in economics and English from Bryn Mawr College.

Bernard Daraz, Co-Director

Bernard Daraz is the Director of International and Non-J.D. Programs at Fordham University School of Law and co-director of the Legal English Institute. Bernard oversees the Office's certificate and executive education programs, which have expanded to encompass both in-person and online offerings. Of these, he co-directs the Academy for Advancement of Women in Law, the Pre-Law Institute, and the Summer Institute, in addition to LEI. He also manages Fordham Law's partnerships with foreign institutions, including semester abroad and double-degree programs for J.D. students.

Bernard joined the Office of International and Non-J.D. Programs in 2013 as an administrative assistant and served as associate director from 2018-2022. He has also previously held positions at Fordham University in the Office of Summer Session, the Gabelli School of Business, and the Office of Undergraduate Admissions.

Bernard received his B.A. in English cum laude from Fairfield University and an M.A. in English literature from Fordham University. He was awarded a doctorate in education (Ed.D.) in educational leadership, administration, and policy from Fordham's Graduate School of Education in 2023, where his research focused on academic advising strategies for international students.

Kurt M. Denk

Kurt M. Denk has served as Executive Director of the City Bar Justice Center since March 2021, having joined the organization as Pro Bono Counsel in 2018. A division of the City Bar Fund – the nonprofit philanthropic affiliate of the New York City Bar Association – the Justice Center expands access to justice by providing high-quality, free civil legal services to New Yorkers who struggle with poverty and other forms of social and economic vulnerability. Mr. Denk leads a staff of 30 professionals who annually assist roughly 25,000 clients through the Justice Center's dozen civil legal services projects targeting unmet or emerging needs often not covered by other providers. The Justice Center also trains, mentors, and matches over 1,000 pro bono attorneys annually with Justice Center clients in need, leveraging over $15 million of free legal services each year thanks to the Justice Center's expansive pro bono partner network.

As the Justice Center's Pro Bono Counsel from 2018-2021, Mr. Denk built and strengthened relationships with law firms, in-house legal departments, solo lawyers, students and other stakeholders to support and staff pro bono cases and initiatives from the Justice Center's dozen civil legal services projects. He also worked with Justice Center colleagues and community partners to develop innovative interdisciplinary legal services programming to advance racial equity and access to justice, including the Justice Center's robust COVID-19 response initiatives, and has developed and delivered Continuing Legal Education courses in a variety of areas, including in diversity, inclusion and the elimination of bias for pro bono attorneys.

Prior to joining the Justice Center, Mr. Denk practiced general civil and complex commercial litigation at Kramer Levin Naftalis & Frankel LLP, where he maintained an active pro bono docket on behalf of diverse clients and causes, such as representing asylum seekers and public benefits recipients and co-drafting amicus briefs in support of marriage equality and other LGBTQ rights matters, including before the U.S. Supreme Court.

A graduate of the University of California, Berkeley, School of Law, Mr. Denk also has an M.A. in Philosophy from Fordham University, a Master of Divinity degree from the Jesuit School of Theology, and a B.A. in History from Georgetown University. Following law school, Mr. Denk clerked on the U.S. Court of Appeals for the Third Circuit, and taught at Boston College Law School. He also has taught at Fordham School of Law and Loyola University Maryland, and has worked in ministry and restorative justice programs at San Quentin State Prison in California.

Toni Jaeger-Fine

Toni Jaeger-Fine is senior counselor at Fordham Law School where previously she was an assistant dean for more than 16 years. She is the recipient of the Dean's Medal of Recognition, the highest honor that can be awarded by the Dean of Fordham Law School. She is the author of numerous articles on a wide range of topics published in the United States and abroad, as well as several books, including Becoming a Lawyer: Discovering and Defining Your Professional Persona (West Academic). Ms. Jaeger-Fine is a Phi Beta Kappa graduate of Binghamton University and a cum laude graduate of Duke Law School. She teaches and lectures widely in the U.S. and around the world.

Ms. Jaeger-Fine also is principal of Jaeger-Fine Consulting, which provides services to attorneys, law firms, and other organizations.

Altin Nonaj

Altin Nonaj is the founder of Nonaj Law. He advises domestic and international clients on business immigration and corporate transactional matters. He earned his Dottore in Giurisprudenza from the University of Padova in Italy and his Master of Laws from Fordham Law School with a concentration in Banking, Corporate, and Finance Law.

Mr. Nonaj has successfully established domestic companies, facilitated the issuance of visas and green cards under federal laws, and has negotiated various corporate agreements. Mr. Nonaj has a unique understanding of both the US and EU legal systems and is an extraordinary resource for national and international clients trying to enter those markets.

Mr. Nonaj is an active member of FALDEF, a nonprofit organization that focuses on helping international students with various legal issues. He has published on the crime of genocide under international criminal law.

Sergio Torres

Sergio Torres is counsel at Debevoise & Plimpton LLP in New York and a member of the firm's Mergers & Acquisitions, Private Equity and Latin America Groups. He works on domestic and cross-border acquisitions, divestitures and joint ventures for, private equity, venture capital and other corporate clients.

In 2019, Mr. Torres was a speaker in the Private Equity Master Class of the Global Private Equity Conference organized by the International Finance Corporation and the Emerging Markets Private Equity Association in Washington, D.C., where he discussed "Structuring and Governance of Private Equity M&A Deals in Emerging Markets." In 2016, he co-authored the article "Breves anotações sobre derivativos e securitização no Brasil" (Notes on derivatives and securitization in Brazil) published by Revista de Direito Empresarial.

Mr. Torres joined Debevoise in 2016. From 2011 to 2015, he was a senior M&A counsel with Itaú Unibanco S.A., where he advised the financial conglomerate in domestic and cross-border M&A transactions in the insurance, financial and technology sectors, as well as in corporate governance matters, private equity, and fund investments. Mr. Torres worked as legal counsel at Louis Dreyfus Commodities from 2010 to 2011, advising the Louis Dreyfus companies in the "North LatAm" region in structured transactions, trade finance and international trade, and at Mexichem Brasil from 2008 to 2009. Mr. Torres was an international associate at Debevoise from 2013 to 2014.

Mr. Torres received an LL.M. from Stanford Law School in 2016, and his law degree from University of Blumenau, Brazil, in 2008. He also received an M.B.A. in Taxation from Fundação Getulio Vargas in 2009, and post-graduate degrees in International Trade from Instituto Internacional de Ciências Sociais in 2011, and corporate law from Pontifícia Universidade Católica de São Paulo in 2013.

Mr. Torres is admitted to the New York State Bar and the Brazilian Bar Association. He is fluent in Portuguese and English and proficient in Spanish.

Participants who satisfactorily complete course requirements, including exams and other assessment tools, will receive a Certificate of Completion at the end of the program. Students must attend at least 80% of the sessions for each course in order to qualify to receive a certificate of completion. No certificates for partial completion of the program will be granted, and any student who receives at least one grade of F or two grades of D will not receive a certificate.

The Legal English Institute, when taken in person, satisfies the F-1 visa/status requirements. Assistance for participants who require a visa is available. Appropriate paperwork will be provided after we have received the $500 program deposit.

Estimated expenses of living for Legal English Institute participants (single semester):

Please note that living and other expenses vary widely among students. The figures below represent estimates per student for the semester but individual expenses are likely to vary significantly. There are no on-campus accommodations available for participants in this program.

Legal English Institute Books & Materials: $200
Room and Board: $9,800
Local Travel: $870
Miscellaneous/Personal Expenses: $2,000
Insurance: Please contact the Fordham Health Services Office ([email protected]) for more information. Students who require an F-1 visa to participate in this program will need to purchase health insurance through Fordham, or demonstrate that they have sufficient coverage to obtain a waiver from this requirement.
Program Payment
In-person program cost, non credit: $6,000
$500 non-refundable deposit
$5,500 final payment (in-person program) ($6,000 tuition - $500 deposit)
$6,000 full payment – in-person program
The Office of International & Non-J.D. Programs at Fordham Law School reserves the right to cancel any program at any time. If a program is canceled, Fordham Law & the Office of International Programs' liability is limited to a full refund of the program fee already paid.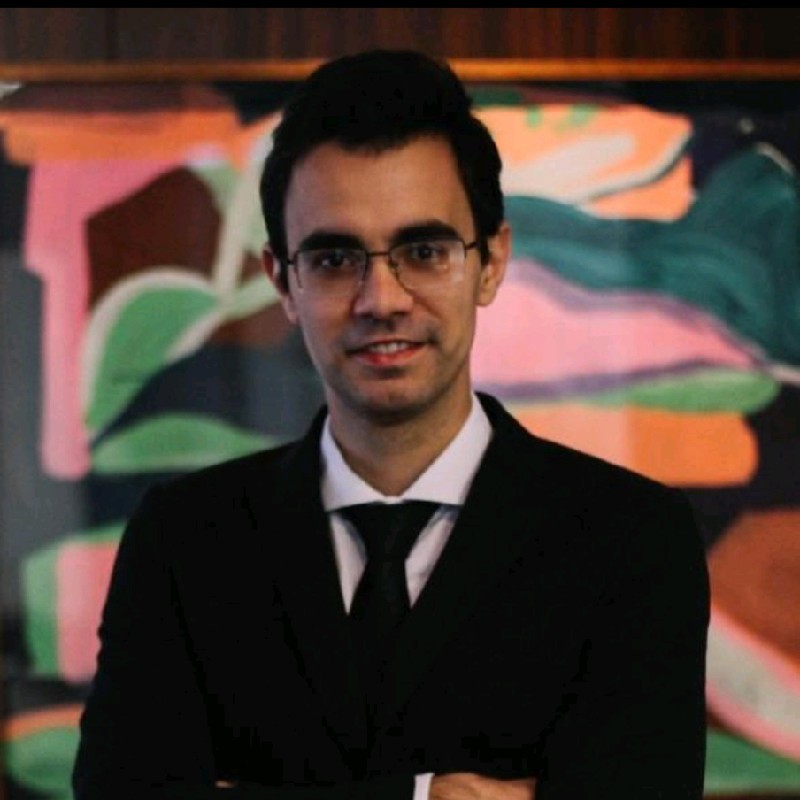 "My semester at Fordham was not only an academic experience but also a fantastic life experience. I had the chance to broaden my horizons and rethink the next steps of my career. The course provides a thoughtful immersion into the common law system, and explores how the legal profession is managed in the U.S. The class comprises students from around the world, with whom I learned a lot."

-Pedro Almeida (Brazil) Legal English Institute alumnus
"Thanks to Fordham Law, I found my path and passion. My semester at Fordham was certainly one of the best experiences of my life."

-Marthe Holm (Norway) Legal English Institute alumna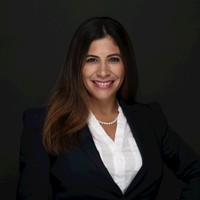 "As part of the Legal English Institute, I had the opportunity to improve my English and lawyering skills. The program provided me with tools to develop my English learning needs, and also included classes in law which made me feel ready and confident to start the LL.M. program."

-Yolenny Ramos Hurtado (Venezuela) Legal English Institute alumna