How We Work with Employers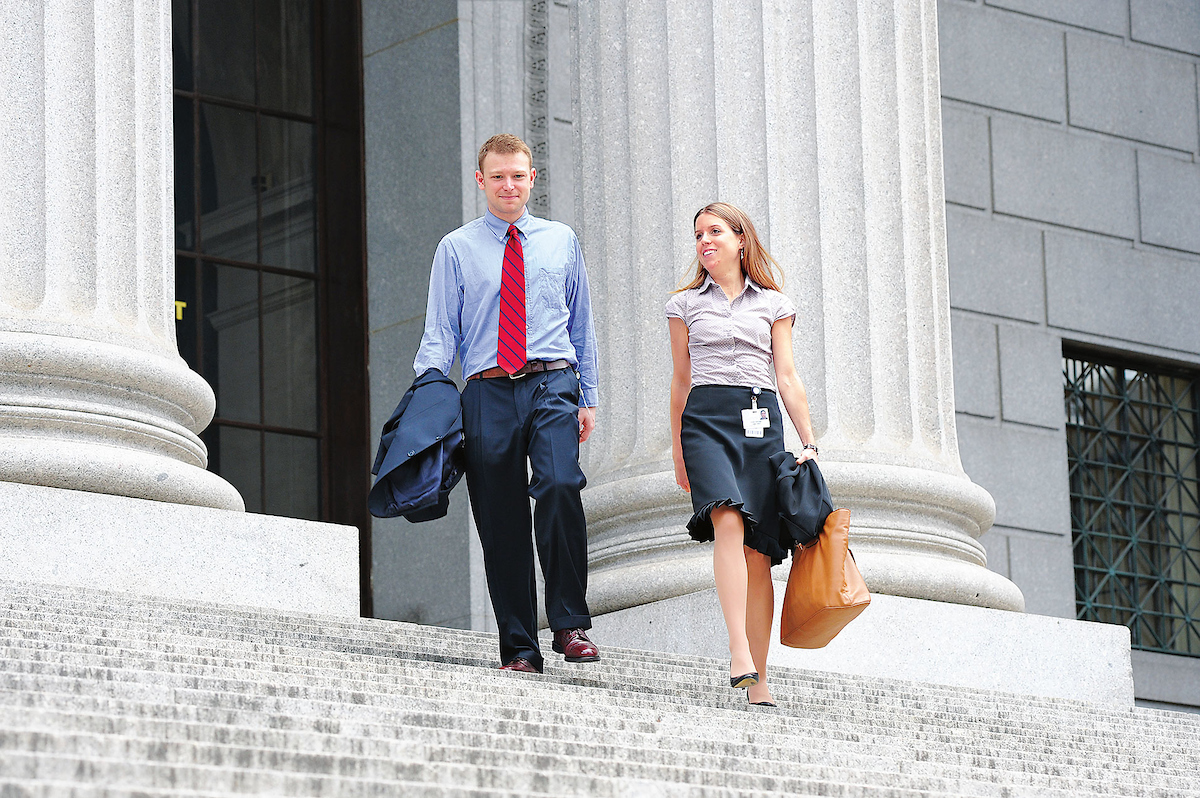 Fordham's Career Planning Center offers employers a variety of recruiting options to access student and alumni applications. We are pleased to work closely with employers to assess the available recruitment options and identify those that are best suited to their organization's needs and to provide assistance in raising your organization's profile with our student body. Whether your organization seeks to participate in our On-Campus Interview Program or to post an opportunity through our online Job Bank, we are confident you will be pleased with both the response and quality of the Fordham Law applicant.
Dear Employer,

Each spring and fall, the CPC organizes an extensive On-Campus Recruiting Program. Even more legal organizations choose to recruit our students through our formal Resume Collect Programs and our online job bank. With a student body of 1,400 and an alumni population of more than 19,000 individuals of diverse talents and backgrounds, employers have universally found that Fordham Law students are uniquely qualified to enhance their organizations.

Whether your organization already recruits at Fordham Law or is simply considering the option, I welcome the opportunity to inform you about some of the outstanding accomplishments that evidence the quality and caliber of our student body.

Fordham students enter law school focused on achievement, and the intensity of their academic preparations and aspirations does not abate. Challenged by a nationally recognized faculty, the Fordham Law student learns to be a lawyer's lawyer: an excellent writer, researcher, problem solver, and advocate. Over the past decade, the quality of the students at Fordham, while always impressive, has become truly outstanding. Students who succeed at Fordham have succeeded in one of the most selective law schools in the nation, and I believe they will excel at your organization.

I invite you to visit the Fordham Facts section of our site to learn more about the exceptionally talented students of Fordham Law. On the facts pages, you will find information on

Feeder Schools
Specialty Areas
Student Journals
Specialty Journals
Employment
Public Service
Global Alumni Community

Fordham Law School offers employers a variety of recruitment options to introduce them to our student body. I encourage you to visit the link above to find the recruiting option that best suits your organization's hiring needs.

Sincerely,
Matthew Diller
Dean & Paul Fuller Professor of Law
If you have any questions or if we can be of assistance, please feel free to contact us.