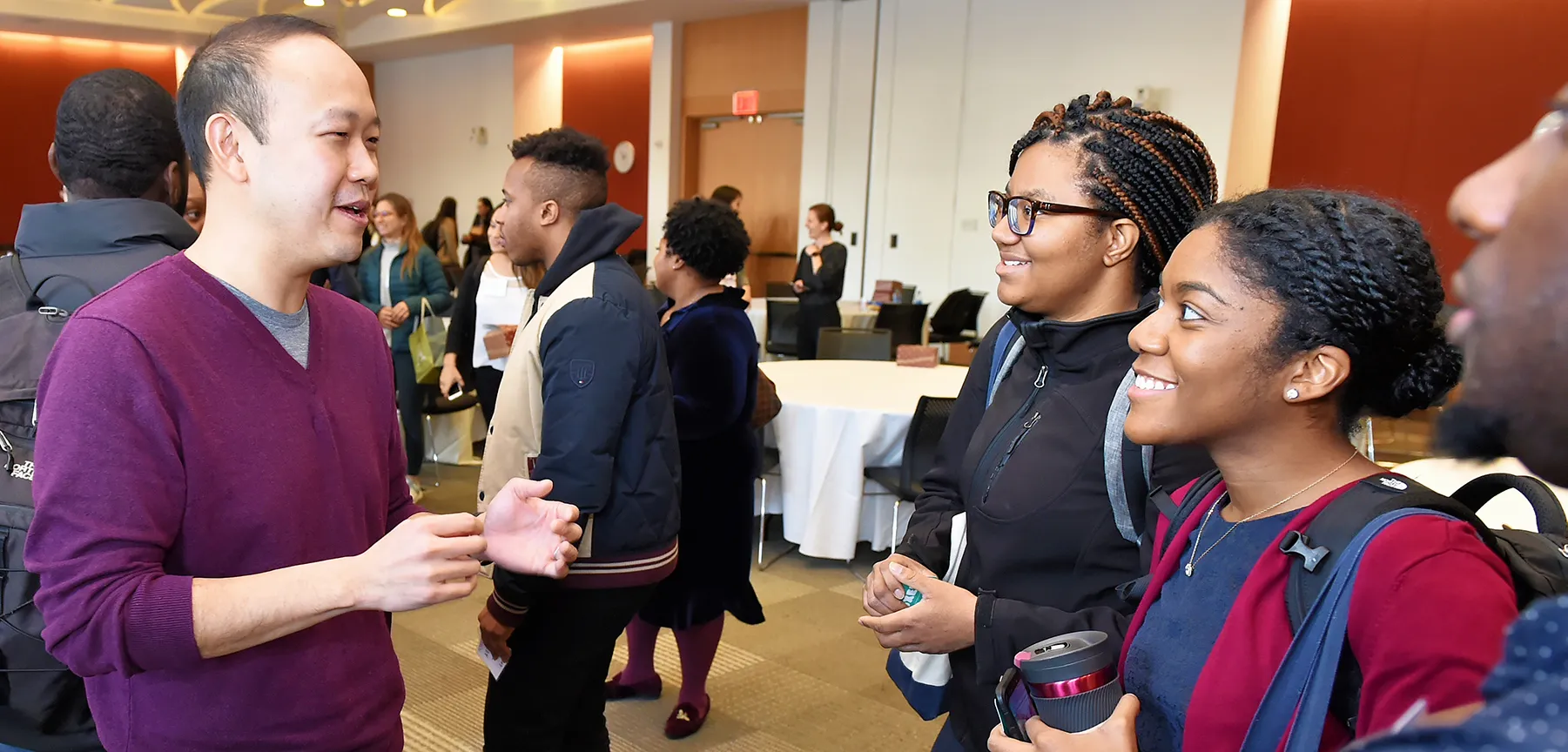 What is an externship?
Through the Externship Program, you can experience law practice at a legal placement outside of the Law School and get credit.
Learn more
As a student working under the supervision of an attorney in the field, you will learn substantive law, improve your lawyering skills, and begin to understand lawyers' professional and ethical obligations in the context of real legal practice. There are two components of the J.D. externship. For more information, view the externship policies in LawNET.
Fieldwork Component
You may find and secure your placements based on your interests and goals, or you may apply to one of the three new focused externships.
Students receive 2 credits (pass/fail) for 10 hours of fieldwork a week for 13 weeks in the fall and spring semesters and 20 hours a week for 8 weeks during the summer semester. Students must be supervised by a licensed, practicing attorney in the field.
Seminar Component
Students receive 1 credit (graded) for participating in an accompanying externship seminar.
The externship seminar is designed to offer support for your fieldwork assignments. In the seminar, you will have a chance to develop skills and engage in critical reflection about legal systems and institutions, the professional obligations of attorneys, and access to justice issues, among others.
Externships and compensations
Externship students are permitted to receive fellowships, grants, and scholarships, as long as the funds are received from a third-party source and not directly from the placement organization.
Externship students can receive reimbursement for their reasonable out-of-pocket expenses related to fieldwork. Reimbursement is permitted for the following expenses:

During all semesters: local transportation costs (e.g., subway, parking); and
During the summer only: the cost of transportation to and from the field placement if it is at a distance from NYC (an "out of town" placement) and for housing and food costs only to the extent they are greater than what they would have been at the student's home location.

Externship students may not receive other remuneration from a field placement, including wages or salaries.