Center for Judicial Events & Clerkships
Launched in 2019, the Center for Judicial Events & Clerkships has two intertwined mandates:
Judicial Events: To develop innovative ways to engage members of the judiciary in the life of the School; and
Clerkship Support: To strengthen and build upon our clerkship successes by enhancing the existing clerkship support for our students and alumni.
Center Leadership
Research and Teaching Areas

Employment; Legislation; Unions; Congress

Bio

James Brudney joined the Fordham faculty after nineteen years at The Ohio State University Moritz College of Law, where he was Newton D. Baker-Baker & Hostetler Chair in Law. Following graduation from law school, Professor Brudney clerked for the Honorable Gerhard A. Gesell of the U.S. District Court in Washington, D.C. and then for Justice Harry A Blackmun of the United States Supreme Court. He was associated for four years with the firm of Bredhoff and Kaiser in Washington, representing individuals and unions in constitutional and statutory matters.

Professor Brudney served for six years as Chief Counsel and Staff Director of the U.S. Senate Subcommittee on Labor. He has been Adjunct Professor of Law at the Georgetown Law Center and Visiting Professor of Law at Harvard Law School. At Fordham, Professor Brudney principally teaches Labor Law, Employment Law, and Legislation and Regulation. His scholarly writing is in the areas of workplace law and statutory interpretation.

Professor Brudney is co-chair of the Public Review Board for the United Auto Workers International Union, and is a member of the Committee of Experts of the International Labor Organization. He received a Fulbright Distinguished Scholar Award to do research and lecturing at Oxford University in the Fall of 2000. In 2008, he received an Alumni Award for Distinguished Teaching from the Ohio State University. In 2014, he was selected as Professor of the Year by Fordham Law School Students.

Suzanne M. Endrizzi '96 is the Assistant Dean for the Fordham Law Center for Judicial Events & Clerkships (CJEC). Fordham Law announced the creation of the Center in April 2019, formally launching it in the fall of 2019.

Over the past fifteen years, Suzanne led the Law School's Career Planning Center developing the strategic vision and direction for the department, crafting an innovative and comprehensive marketing strategy to deepen and expand the employer base, representing the department externally through employer outreach and presentations, and launching a series of initiatives to enhance support for the professional development of our JD students and alumni. Previously, Suzanne was a legal search consultant working with Fortune 500 in-house legal departments to identify and recruit talent. She also practiced corporate law at Brown & Wood (now Sidley LLP) and Orrick Herrington & Sutcliffe LLP. Suzanne is a graduate of Law School and Villanova University, College of Commerce & Finance.

Suzanne is a member of NALP and the NYC Bar Association.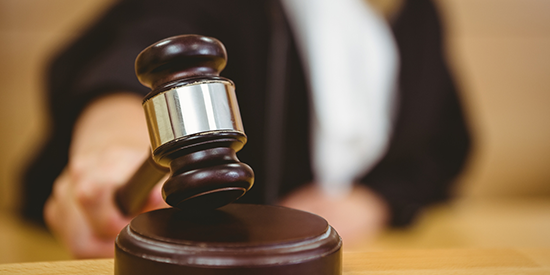 Judicial Events
Members of the Judiciary
We look forward to interacting with you. If you are in the New York area or visiting, we would love to welcome you to the law school to engage with our community through discussions with our students, faculty, and/or alumni. Check out our upcoming events.
Please contact us to discuss possible collaboration with the Fordham Law CJEC.
As we begin to develop the Center, we also welcome your input. Contact us at [email protected]
Clerkships
Fordham Law students/alumni seeking clerkship application support
Visit the "Post-Graduate Judicial Clerkship" webpage. Access it by logging onto Fordham LawNET, choose My Sites and then select the link "CJEC Post-Graduate Judicial Clerkship".
Questions? Email the [email protected]