Experiential Education
Fordham Law offers students a wide range of opportunities to pursue their passions and make a direct impact on communities here in New York City and beyond.
Experience Matters
In recognition of the importance of clinical and experiential education in preparing students for the practice of law, Fordham Law School guarantees to every interested J.D. candidate the opportunity to participate in either an in-house clinic or an externship prior to graduation, as long as the student satisfies applicable deadlines and requirements.
In Fordham Law's Clinical and Experiential Program, you have many opportunities to hone your lawyering skills. Participate in one of our more than a dozen nationally recognized clinics that help solve real problems for real people. Role-play in authentic simulations in our Fundamental Lawyering Skills course. Get out of the classroom and into the legal world through our Externship program. Practice, practice, practice in our Trial Advocacy course.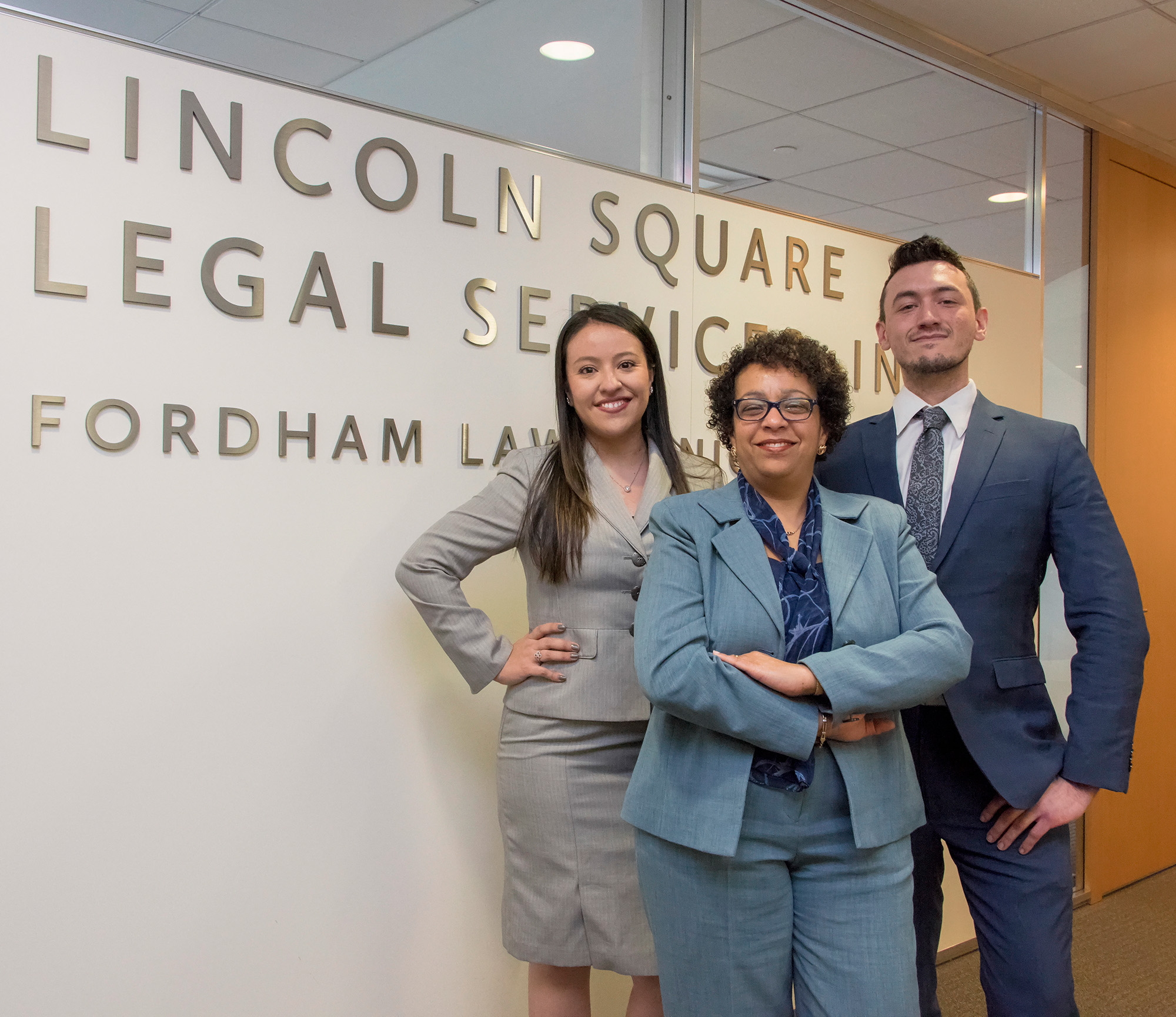 Almost as soon as you arrive at Fordham Law, you'll get to work—doing real lawyering and helping clients. You'll graduate as a lawyer who is not just ready for work, but adept at being a change maker in New York City and beyond.
Housing affordability is one of, if not the most, significant domestic policy issues of our time. Professor Norrinda Hayat, who leads the Right to Housing Litigation Clinic, is an award-winning housing advocate who joined the full-time faculty at Fordham Law in the fall. In this clinic, students use legal strategies to assist clients facing housing-related issues.