Ph.D.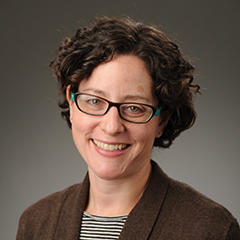 Associate Professor of Spanish
Lowenstein 609-B
212-646-6145
[email protected]
FALL 2023 Office hours (LC): On leave
B.A., Skidmore College
Ph.D., Columbia University

Latin American and Latino Studies, Comparative Literature

Carey Kasten specializes in contemporary Spanish culture. She is the author of The Cultural Politics of Twentieth-Century Spanish Theater: Representing the Auto Sacramental (Bucknell UP, 2012), which examines how 20th century artists used 17th century Eucharist plays to reassess the way politics and the arts interact in the Spanish nation's past and present, and to posit new ideas for future relations between the state and the national culture industry. She has published articles in Hispanic Review, Hecho Teatral, and the Bulletin of Spanish Studies. She also edited a special issue of the Bulletin of Spanish Studies on "The Baroque in the Construction of a National Culture in Francoist Spain." Her current research focuses on early fascism and the avant-garde in Spain.