A Home for Jewish Students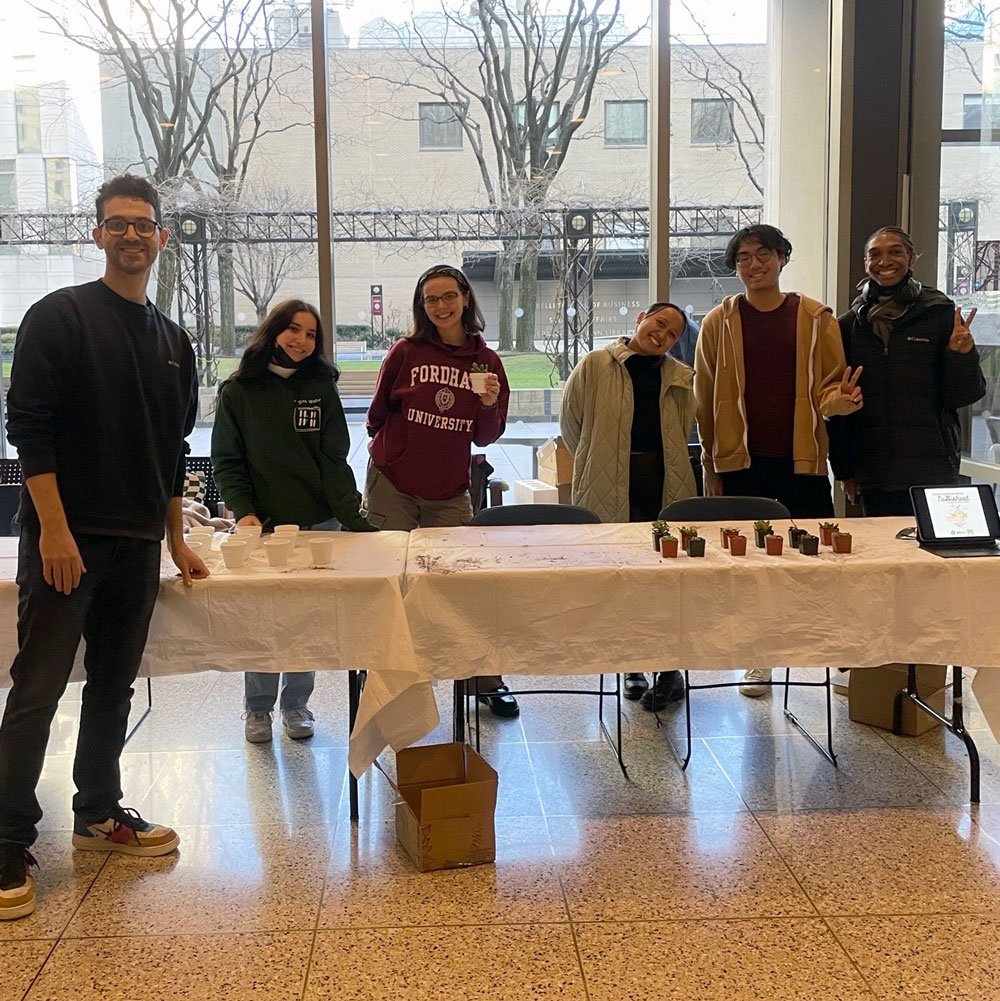 Looking to grow in your Jewish faith? Want to meet other Jewish students at Fordham.? Then join the Jewish Student Organization – the JSO! A strong and vibrant student community, the JSO honors the cultural and religious traditions of the Jewish community, organizing Shabbat dinners and Jewish holiday celebrations on both the Rose Hill and Lincoln Center campuses.
It's fun taking part in our regular rituals that we'd be doing at home but doing them with a community of young people.

We did succulent planting for Tu BiShvat, which is the birth of the trees. Usually you would plant a tree, but of course we can't go plant trees in Central Park. We got succulents, and with the Environmental Club, we had a table where people could pick up a succulent and learn about Tu BiShvat (pictured).

Reyna Stovall, '25, President, JSO at Lincoln Center
Contact the JSO at Lincoln Center Contact the JSO at Rose Hill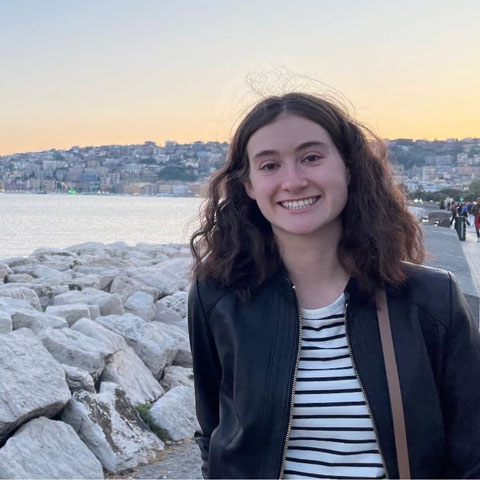 Fordham Undergraduate Receives Grant Funding to Collect Bronx Jewish Oral Histories
Sophia Maier's senior thesis project will live on long after she has graduated from Fordham. Maier, '23, an American Studies major, chose to expand on an oral history project stemming from a Bronx History class she took her junior year.
"I thought that I'd interview my grandparents and two family friends, all who were Jews born and raised in the Bronx, to see if it was something I'd like to do," said Maier. "I learned so much about these people that I've known for my whole life that I was like, this is important work, this needs to be done."
Maier received an undergraduate research grant to continue her work the summer between her junior and senior year and collected 35 oral histories from former Bronx Jewish residents. "It was wonderful. I met people on Zoom, traveled around the New York suburbs, even to Florida. But I knew that I shouldn't be the only one to have them"
At Maier's request, Fordham's Center for Jewish Studies has begun the Bronx Jewish Oral History Project and taken Maier on as an intern to continue her work and eventually hand it off to faculty member, Dr. Daniel Soyer who will head the project for the Center.
WATCH: Rediscovering Bronx Jewish History Through Everyday Artifacts
During the first half of the 20th century Judaism was the dominant religion in the Bronx. A yearbook filled with mostly Jewish last names is one of more than 100 pieces in Fordham University's growing Bronx Judaica collection.
"The idea is to show how Jews lived, not just the formal institution but where they went to a restaurant, what florist they used for a wedding, what meat they bought from a Kosher company," said Magda Teter, a history and Jewish Studies professor at Fordham.
READ: How a Catholic University Amassed a Treasure Trove of Jewish Artifacts from the Bronx, Jewish Telegraphic Agency