Chemistry Department Resources
The Chemistry Department, located in John Mulcahy Hall on the Rose Hill Campus, has fifteen full time faculty, three laboratory technicians, and a full time executive secretary.
Library Resources
https://fordham.libguides.com/Chemistry
The Fordham University Library system has a number of chemistry reference books, serials, and electronic access to journals.
Our library liaison, Jane Suda, maintains a database of useful chemistry resources. Students participating in research with faculty mentors may also contact her for access to the SciFinder-n database.
---
Looking for ChemDraw?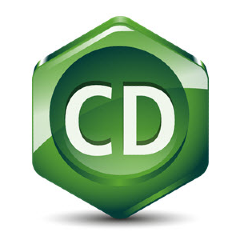 Fordham offers ChemDraw Pro at no cost to all Fordham students/faculty/staff.
Go to the Revvity Signals Subscription Gallery and sear for "Fordham".
You will see options to register for the downloadable version of ChemDraw or the browser-based ChemOffice. (I prefer to download it, but feel free to try both!)
Register for an account using your Fordham email address.
You will be redirected to the download links for ChemDraw Pro for either Windows or Mac.
You will automatically receive an email with a serial number and registration code for both Windows and Mac downloads. (Check spam if you don't see it after a few minutes.)
The license must be renewed yearly and a new serial number will be emailed to you.
---
Career Exploration
A chemistry degree will open vast career options to you. Medicine, academic research, manufacturing, scientific publishing, and science policy advising for government agencies are all possibilities. Chemists work toward sustainable energy sources, new medical treatments, and biodegradable plastics. Chemists invent new drugs, new functional materials, and even new colors.
Find the chemistry career that inspires you:
---
Meet our Alumni!
As a Fordham chemistry student, you can draw from impressive resources – including diverse research opportunities directly with faculty – to earn a degree that is invaluable to your future career. Many of our students go on to graduate programs in the sciences or medicine. Learn a bit about some notable alumni here:
Sara Hurley
Class of '18
Worked with Prof. Banerjee using drug-loaded nano-assemblies to target cancer cells.
Now studying at Johns Hopkins School of Medicine.
"My favorite day in the research lab was when I used fluorescence microscopy to see assemblies that I had synthesized attacking and killing cancer cells."
"Beyond learning about the science of chemistry and chemical research, through this experience I also learned how to be a researcher. I was able to publish research articles in scientific journals with my mentor and present at national conferences. In the future I hope to go into academic medicine, which involves both taking care of patients and carrying out clinical research."
Stacey Barnaby Ross, Ph.D.
Class of '11
Earned a Ph.D from Northwestern University in 2016.
Currently Scientist II at DuPont Nutrition & Biosciences in Palo Alto, CA.
"I really enjoyed my time as a chemistry major at Fordham. I loved being part of a small, close-knit department where all the faculty and fellow students were rooting for each other to be successful."
"I really have two pieces of advice. First, if you are even remotely considering a career in research, join a lab ASAP. Don't be afraid to ask a professor if you're interested in joining a lab or just looking to learn more about their research. Second, get to know your professors and classmates. They are all here to help you. If you're struggling, don't be afraid to reach out and get help....Science is truly a team sport, and you will be more successful and happy if you work with your fellow chemistry majors and professors instead of trying to succeed in isolation."
---
The Fordham Chapter of the SAACS was founded to promote the interests of students studying chemistry at Fordham University.