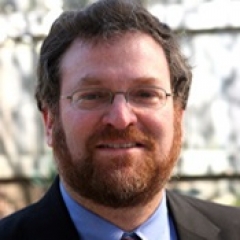 Paul and Diane Guenther Chair in American History
Email: [email protected]
Office: Dealy Hall 629
Phone: 718-817-3935
University of Pennsylvania, PhD (1989)

University of Pennsylvania, MA in History (1985)

Amherst College, BA, Magna Cum Laude in History (1982)

University of Sussex, Brighton, England (1980-81)

Professor Cornell is the author of two prize-winning works in American legal history. He is one of the nation's leading authorities on early American constitutional thought. His work has been widely cited by legal scholars, historians, and has been cited by the U.S. Supreme Court andseveral state supreme courts. Professor Cornell has also been a leading advocate of using new media to teach history and is the author of a new American history text book, Visions of America. This path breaking book uses visual materials to illustrate the competing visions that have shaped American history.

Professor Cornell, former director of the Second Amendment Research Centre, recently discussed gun control after the shooting in Las Vegas. See the following article for more.

Dr. Cornell commented on the student activists after the Florida shooting in an interview with Ian Masters. Listen to Could the Young Students in Florida Revive Gun Control?

Dr. Cornell wrote an opinion piece for the New York Daily News entitled "Have guns at home? You should have to tell your child's school."