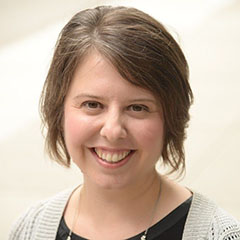 Assistant Professor, Political Science
Email: [email protected]
Phone: 212-930-8848
Office: Lincoln Center 917F
Sarah Lockhart earned a PhD in Political Science from the University of California, Davis in 2012 and a BA in International Relations from Mount Holyoke College in 2002.

Her research and teaching interests lie at the intersection of international relations and comparative politics, particularly in the areas of conflict and political economy. Her dissertation, entitled The Post- War Dilemma: War Outcomes, State Capabilities, and Economic Development after Civil War, examined the way in which civil war outcomes and state capacity affect the post-war strategies of important economic actors and how these strategies in turn affect post-war economic growth. In addition to her work on post-civil war development, she is currently working on a project examining international cooperation on migration policy.