International Studies Department
Global Challenges
Are you interested in other cultures, their histories, and how we relate to each other across international boundaries? Do you relish learning languages so that you can communicate with people around the world?
International Studies is an interdisciplinary, undergraduate program that tackles pressing global challenges like:
Civil war
Economic development
Climate change
Human trafficking
International governance
Learn more about the curriculum.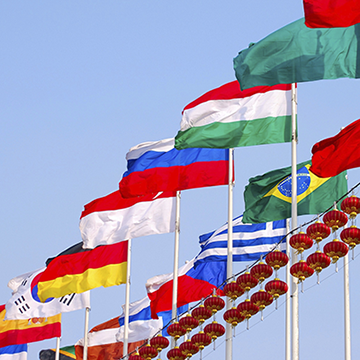 International Studies in NYC
What better place to pursue international studies than New York City? The United Nations, intergovernmental and nongovernmental organizations, multinational corporations, and international financial firms are all based in New York. Millions of individuals from all over the world make New York their home, bringing the world to you. You can take advantage of internships across the city, which offers countless opportunities for you to find your niche.
Every day there are lectures, conferences, and other events on campus and across the city on important international issues. New York City is full of top-notch internships that are right next door. Learn more about internships in NYC.