About International Studies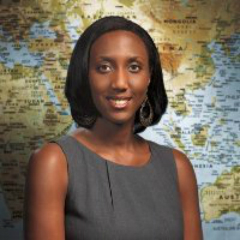 International Studies is an interdisciplinary major, drawing program committee members from several different departments, creating a dynamic and diverse community of faculty from whom students can learn.
The major has faculty representatives from Political Science, Economics, History, Sociology, and the Institute for International Humanitarian Affairs.
International Studies is will provide you with a solid foundations in diverse subjects, including:
International Law
Economics
Politics
History
Sociology
Anthropology
Foreign Language
Learn more about fulfilling the Major Requirements for International Studies.
Internships in NYC
International Studies students have recently interned at:
The Office of the President of the Assembly at the International Criminal Court
The U.S. House of Representatives
National Council for Human Rights in Rabat, Morocco
Amnesty International
The United Nations (as a Youth Representative for Fordham University) ... and many others.
Learn more about internships through International Studies.
Senior Thesis Project
Lastly, during your senior year, you will complete a thesis project, which you get to design and research. Drawing on what you have learned throughout your time at Fordham, you will work with a faculty mentor to produce original research that reflects your interests and passions. Learn more about the International Studies Senior Thesis Project.
Study Abroad
Study abroad is encouraged, whichever specialization you choose. Whether through one of Fordham's own programs or outside options, you can study abroad for a summer, a semester, or even a full year, all while completing courses toward your major. Fordham's Office of Study Abroad can help you find the right program for your interests.