Graduate Satisfactory Academic Progress (SAP) Policy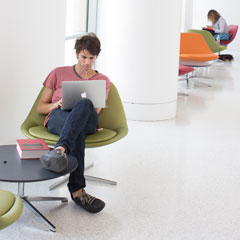 Federal regulations require schools to establish minimum standards of Satisfactory Academic Progress (SAP) toward a degree.
The standards for SAP vary by school. Each school takes into account the student's GPA, as well as their rate of progress, through the student's program of study. SAP is monitored at the completion of each academic year. Students must meet these standards to remain eligible for financial aid.
Graduate students who are not meeting SAP standards will be notified by their academic department in the summer prior to the start of the new academic year. Students can appeal their SAP status by submitting the Satisfactory Academic Progress Appeal Form for Graduate Students to their dean's office. Details about any extenuating circumstances (e.g. death of family member, injury/illness, etc.) should be included in the documentation provided to the dean's office.
View your school's SAP Policy: