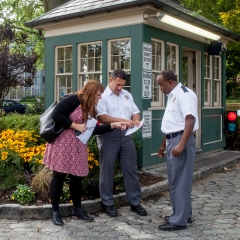 Commuters are a vital part of the Fordham campus community and there are many resources available to help make your experience complete. Stop into Commuter Student Services, located in the Office for Student Involvement in McGinley Center, Room 204.
We provide services specifically for commuters throughout the year. If you are looking for a way to get involved, curious about how student organizations work, interested in attending a program, have a question about a University policy or need to locate a resource on campus—this is your place to turn.
We're glad you're part of our Fordham community, and Commuter Student Services is here to help make campus your home away from home!
---
Contact Commuter Student Services
Office for Student Involvement
441 East Fordham Road, McGinley 204
Bronx, NY 10458
718-817-4339
Fax: 718-817-4375
[email protected]