Goal 1: Educate Students as Global Citizens and Transformative Leaders for Justice in the Innovation Age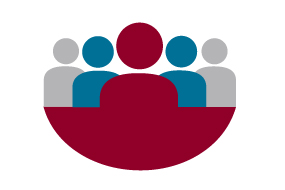 Jesuit Catholic education is grounded in perennial questions about truth, meaning, character, faith, and justice— questions that arise in the humanities and permeate all that we teach. Today, Fordham's mission calls us to prepare students who will flourish as ethical citizens in a moment fraught with uncertainty.
From our home location in New York City, where the global and the local meet as in few other places, the University's commitment to educate for justice compels us to form leaders of conscience who are prepared to engage across lines of difference and contention in order to transform a world torn by inequality and polarization.
The pressing challenges facing humankind cannot be solved in isolation, so we will enable our faculty to create new programs that catalyze collaboration across the arts and humanities, social sciences, natural and applied sciences, and professions. Grappling with our institution's history and striving to become an anchor institution in the Bronx and Manhattan, we will offer students opportunities to learn by becoming allies in the city's renewal in the wake of the COVID-19 pandemic. And so that every Fordham student can develop as a person of well-educated solidarity, we will empower faculty and staff to help dismantle racism and other forms of oppression and discrimination; enable research that promotes racial, economic, and social justice; and ensure that all employees engage in an ongoing process of personal and professional development in support of our mission.
Our Objectives
Tomorrow's 'whole person' cannot be whole without an educated awareness of society and culture with which to contribute socially, generously, in the real world. Tomorrow's whole person must have, in brief, a well-educated solidarity.
- Peter-Hans Kolvenbach, S.J., "The Service of Faith and the Promotion of Justice in American Jesuit Education