Goal 3: Cultivate a Diverse, Equitable, Inclusive, Caring, and Connected Community that Promotes each Member's Development as a Whole Person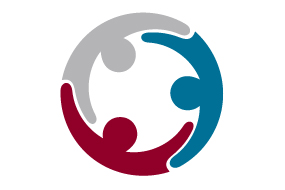 Educating for justice means ensuring that all students, regardless of degree level or individual identity, feel welcome, included, and supported at each step of the journey. Jesuit educators have long championed the principle of cura personalis—that we educate whole persons, not merely disembodied intellects. That principle is all the more imperative today, when students are experiencing unprecedented stressors threatening their physical, mental, and emotional well-being.
Fordham's community is known for empathy, compassion, and mutual care, and we will accentuate these values. We will integrate and expand resources to facilitate the development of our students' whole selves and enable the successful completion of their academic programs, with particular concern for students of color and other groups of students who feel excluded. These commitments begin even before students matriculate. We will work to make a Fordham education as affordable as possible, build a student and employee community that reflects the diversity of the city and the nation, help students transfer to Fordham with ease, and communicate clearly and inclusively as an institution. Once students are on campus, we will honor each student's dignity by providing individualized resources and coordinated care to support well-being, health, and success.
Our Objectives:
As a community, we have an obligation to ensure that every person lives with dignity and has sufficient opportunities for his or her integral development.
- Pope Francis, Fratelli tutti