Social Innovation Collaboratory
We are a Network of Changemakers
We are a network of Fordham University students, faculty, administrators, alumni and community members working together to promote social innovation for the achievement of social justice, social entrepreneurship, and environmental sustainability.
We are an AshokaU Changemaker Campus
AshokaU's global network of 45 Changemaker Campuses is advancing an education that develops interdisciplinary and entrepreneurial skills. AshokaU breaks down barriers to institutional change and encourages social innovation in higher education.

Join Us
Join a changemaker program, get involved with the Social Innovation Collaboratory, or find out about having your own socially innovative program associated with us. Email us at [email protected].
Changemaker
Visit Changemaker, the blog of the Social Innovation Collaboratory.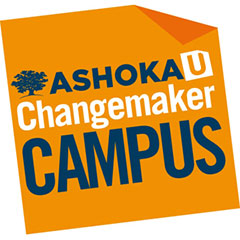 Fordham Social Innovation Collaboratory
Fordham University, Rose Hill
441 E. Fordham Road, Hughes 207
Bronx, NY 10458

Fordham University, Lincoln Center
140 W. 62nd Street, 216
New York, NY 10023
[email protected]
Sadibou Sylla
Director
Fordham Social Innovation Collaboratory
Fordham University
441 E. Fordham Road, Hughes 207
Bronx, NY 10458
Tel: +1 718-817-2036
[email protected]