About Social Innovation Collaboratory
What is Social Innovation?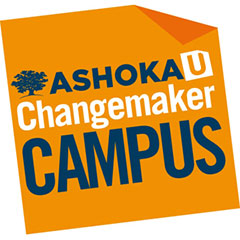 Social Innovations are novel, scalable solutions to systemic social and environmental issues. These solutions are more effective than traditional solutions, because they rely on stakeholder collaboration, cross-sector thinking, and an interdisciplinary approach to achieve more measurable, efficient and sustainable outcome.
The problems facing the world today — hunger, poverty, climate change, disease — are more complex than ever before. Markets and governments have failed to solve these issues, which creates an opportunity for entrepreneurs and intrapreneurs to innovate solutions through collaboration and creativity.
What We Do
We are a network of Fordham University students, faculty, administrators, alumni and community members, working together to promote social innovation for the achievement of social justice, social entrepreneurship, and environmental sustainability. We do this through:
Curricular, co-curricular, and extracurricular initiatives
Cross audience and cross-school collaborations
Community engagement events and program opportunities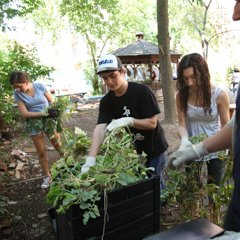 Vision
Establish Fordham University as a leader in social innovation education to empower students to be changemakers for a more just, sustainable, and prosperous world.
Strategy
Inspire creative actions to make the world a better place by:
Building awareness and capacity to solve systemic social and environmental problems.
Creating collaborations across schools, disciplines and diverse constituencies to promote social innovation.
Developing conceptual and practical skills using innovative learning experiences to empower changemakers.
We are an AshokaU Changemaker Campus
AshokaU's global network of 45 Changemaker Campuses is advancing an education that develops interdisciplinary and entrepreneurial skills. AshokaU breaks down barriers to institutional change and encourages social innovation in higher education.
As part of the Changemaker network since April 2014, Fordham has many opportunities for faculty and staff, such as attending the AshokaU Exchange, the largest annual convening of social educators and entrepreneurs in the world.