ESL Visa Application Process
To register for courses at the IALC, there are three steps. First, apply for a student visa. Next, complete the IALC language exam. And finally, choose your course schedule.
You will need your basic contact information. Courses selected in the application process are not final. You will have opportunities to revise your class schedule with your academic advisor.
Apply for a Student Visa
| | |
| --- | --- |
| 普通话 | Español |
| | |
| English | Français |
| | |
| Italiano | 한국인 |
| | |
** I-20 Application Checklist **
A completed IALC application form.
A non-refundable $50.00 application fee payable via our online payment page.
An original bank statement/letter in English verifying that the required amount of money will be available for student use. See Application for Certificate of Eligibility (AFCOE) for the minimum requirements. If room and board (meals) will be provided by a relative or friend, a notarized letter confirming the arrangement should be submitted.
An Application for Certificate of Eligibility (AFCOE) completed and signed by the holder of the bank account. (The holder of the account may be the student or another person, such as a parent or sponsor.)
A photocopy of your passport identity page.

Transfer students: If you are a transfer student, please submit a completed Fordham University transfer form and a copy of your current I-20.
Send all I-20 application documents to esl@fordham.edu.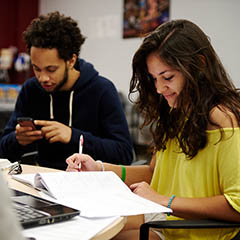 Schedule an interview at the nearest U.S. embassy or consulate.
Your documents will be given to the Office of International Services (OIS), who will confirm details with you. Once the records are verified, the OIS will issue an I-20 and send you documents and information to schedule a visa interview at a U.S. embassy.
** Important Deadlines **
I-20 application deadlines: Completed I-20 applications must be received no later than six weeks prior to the start of the semester or session when you wish to study.
Late registration ends two weeks after classes begin in the fall and spring semesters.
Late registration ends one week after classes begin in the summer sessions.
Contact us if you have any questions about the application process!