When you study at the IALC, you become a member of the Fordham University community. Here's what makes Fordham such an exciting place to study:
My class had seven classmates who came from seven different countries. We shared our own experiences and culture while learning English. — Jiexin L.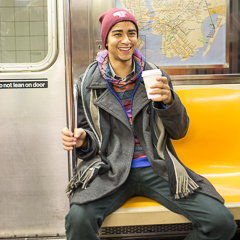 Culture Club
Guided field trips give IALC students an insider's view of New York.
Fitness Centers
Discounted access to Fordham's fitness centers, including the Olympic-sized pool at Rose Hill.
Location
Our central location is an easy commute from every neighborhood, making housing options plentiful.
Academic Workshops
Weekly grammar, pronunciation, conversation, and TOEFL workshops are free for all IALC students.
Language Exchange
Make friends with Fordham students who want to learn your first language and improve proficiency fast.