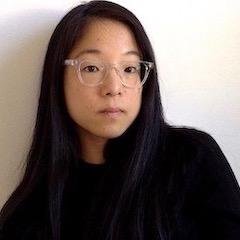 Assistant Professor of Art History
Faculty Memorial Hall 443
Fordham University-Rose Hill Campus
441 E. Fordham Road
Bronx, NY 10458
Phone: 718-817-4892
Email: [email protected]
Office Hours: By appointment
Education
AB, Bowdoin College; M.A., MPhil, Ph.D., Columbia University
Specialization
Eighteenth- and nineteenth-century European and American art; visual and material culture of the Atlantic world; histories of slavery, colonialism, and diaspora; sculpture.
Biography
Caitlin Meehye Beach is an Assistant Professor of Art History and Affiliated Faculty in African & African American Studies. Her teaching and research focus on transatlantic art histories of the eighteenth and nineteenth centuries, with special attention to the enduring effects of colonialism, slavery, migration, and racial capitalism.
Her first book, Sculpture at the Ends of Slavery, is forthcoming from University of California Press in 2022 as a recipient of The Phillips Collection Book Prize. Research for this project has been supported by the Metropolitan Museum of Art, the Center for Advanced Study in the Visual Arts, the Paul Mellon Centre for Studies in British Art, the Smithsonian American Art Museum, and the Royal Academy of Arts. She is in the early stages of work on a second project on Afro-Asian material cultures after Emancipation, and also maintains an active interest in Asian American art, activiism, and cross-cultural solidarity-building in and outside of the classroom. Additional writing on sculpture, race, and other topics appears in British Art Studies, Nka: Journal of Contemporary African Art, Nineteenth-Century Art Worldwide, as well as various edited volumes and exhibiiton catalogues.
Before coming to Fordham Beach taught in the Core Curriculum at Columiba University. She holds an A.B. from Bowdoin College and a Ph.D. from Columbia University.
Nineteenth Century Art
Art and the Black Atlantic
Museums from Revolution to Restitution
History of Photography

Books

Sculpture at the Ends of Slavery (University of California Press, forthcoming 2022)

Articles

"Reproducing and Refusing Carpeaux," in Fictions of Emancipation: Jean-Baptiste Carpeaux Recast, ed. Wendy S. Walters and Elyse Nelson (Yale University Press, forthcoming 2022).

With Roberto Visani. "Unpacking Wedgwood: A Conversation with Roberto Visani, "British Art Studies no. 21 (Autum 2021).

"Amoy Chinqua, Joseph Willems, and the Politics of Scale," in "The Chelsea Porcelain Case, British Galleries, Metropolitan Museum of Art," ed. Iris Moon, British Art Studies no. 21 (Autumn 2021).

"Francesco Pezzicar's L'Abolizione della schiavitù across Empires," in Republics and Empires: American Art in Transnational Perspective, 1840-1970, ed. Melissa Dabakis and Paul H.D. Kaplan (Manchester University Press, 2021), 154-170.

"John Bell's American Slave in the Context of Production and Patronage," Nineteenth-Century Art Worldwide 15, no. 2 (Summer 2016)

"Meta Warrick Fuller's Mary Turner and the Memory of Mob Violence," Nka: Journal of Contemporary African Art (Spring 2015): 16-27.

Selected book reviews and catalogue entries

Review, Charmaine Nelson, Slavery, Geography and Empire in the Marine Landscapes of Montreal and Jamaica (Routledge, 2016), caa.reviews, April 2018, doi: 10.3202/caa.reviews.2018.103

"Kara Walker, 40 Acres of Mules (2015)," Museum Research Consortium Dossier: Race and the Museum. New York: Museum of Modern Art, 2017, 85-88.