Ph.D.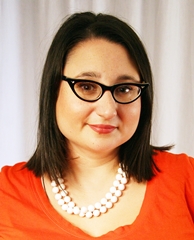 Adjunct Professor

Center for Ethics Education
Fordham University
441 E. Fordham Road, Dealy Hall
Bronx, NY 10458

Email: [email protected]
Dr. Elizabeth Yuko, an internationally experienced bioethicist and communications strategist, is the Program Administrator for the Fordham University Center for Ethics Education HIV and Drug Abuse Prevention Research Ethics Training Institute, and the founding and senior editor of the Ethics & Society blog. She earned a PhD in bioethics at Dublin City University (Ireland) in 2012, as well as an LLM in migration law, and an MA in international security and conflict studies from Dublin City University in 2009 and 2007, respectively. Dr. Yuko has published on bioethics regulations in Ireland and Europe and issues of consent and residual biological materials. She serves as an external ethics expert for the European Research Council and a member of the Advisory Board of the Global Bioethics Initiative.

Dr. Yuko has worked in both academia and communications/media for more than a decade, performing a wide range of tasks including academic and legal writing and research; operating, contributing to and editing both academic and general-audience publications and blogs; and working as a newspaper reporter and communications strategist in the U.S. and abroad. Her primary research interests include sexual health and reproductive ethics, human enhancement, and research ethics.

2001, BA in Political Science, The College of Wooster
2007, MA in International Security and Conflict Studies, Dublin City University
2009, LLM in Migration Law, Dublin City University
2012, PhD in Bioethics, Dublin City University

Reproductive and sexual health ethics
Feminist bioethics
Ethics of human enhancement
Research ethics
Ethics and popular culture

Yuko, E., McAuley, A., & Gordijn, B. (2011). Ireland and the United Kingdom's Approaches to Regulation of Research Involving Human Tissue. In Biobanks and Tissue Research (pp. 165-183). Springer Netherlands.

Yuko, E. and Gordijn, B. (2011). The Transfer, Storage and Procurement of Human Cells and Tissues. In The Ethical and Legal Regulation of Human Tissue and Biobank Research in Europe: Proceedings of the Tiss. EU Project. Universitätsverlag Göttingen.

Yuko, E. & Fisher, C.B. (2015). "Research Ethics: Research" in James Wright (ed.): International Encyclopedia of Social and Behavioral Sciences, Elsevier Ltd.

Fisher, C. B., & Yuko, E. (2015). The HIV and Drug Abuse Prevention Research Ethics Training Institute Training Early-Career Scientists to Conduct Research on Research Ethics. Journal of Empirical Research on Human Research Ethics, 10(5), 470-480.

Fisher, C.B. & Yuko, E. (2015). "Mental Health: Therapies" in Henk ten Have (ed): Encyclopedia of Global Bioethics, Springer.

Gefenas, E., Dranseika, V., Serepkaite, J., Cekanauskaite, A., Caenazzo, L., Gordijn, B., ... & Yuko, E. (2012). Turning residual human biological materials into research collections: playing with consent. Journal of Medical Ethics, 38 (6), 351-355.