Master of Arts in Medieval Studies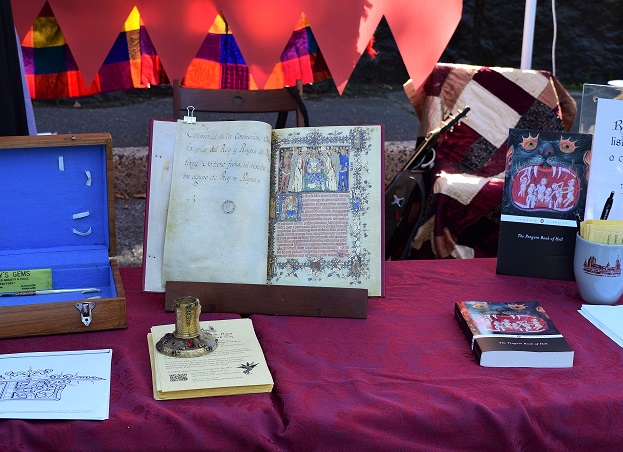 Our master's degree in medieval studies is an integrated interdisciplinary program that will provide you with a complex understanding of the medieval world and the opportunity to develop a specialized skillset for both academic and non-academic careers.
Run by Fordham's renowned Center for Medieval Studies, our program offers courses designed especially for medieval studies as well as a broad spectrum of courses from the graduate wings of participating departments, including art and music history, classics, English, history, modern languages and literature, philosophy, political science, and theology.

With access to strong medieval collections at our university library and at major New York City museums, libraries, and archives, you'll hone your research skills using a variety of methods and techniques. All students in the master's program choose two areas of concentration. Popular concentrations include:
Medieval English, German, Latin, Norse, and romance literature
Medieval ecclesiastical and intellectual history
Medieval art history and architecture
Manuscript studies (paleography, codicology, and scholarly editing)
History of medieval England, France, Germany, Italy, and the Holy Land
Monasticism and scholasticism
Digital humanities
The French of England, Italy, or Outremer
Crusading and pilgrimage studies
Medieval Iberia
Medieval women and gender studies
Program Highlights
Graduate assistantship financial aid packages available to first-year students
Chance to collaborate with Fordham medievalists who have decades of experience creating digital humanities projects
Opportunity to join a vibrant community and attend events offered by the Center for Medieval Studies
Program Basics
Curriculum requires two medieval studies courses, one history course, two courses in your first concentration, two courses in your second concentration, and one to three electives for a total of 30 credits
Full-time students may complete the program in one to two years
Students may attend part-time
Some evening courses are available
Master's degree candidates choose between comprehensive examination or a master's thesis
Latin and a second foreign language are strongly recommended
Careers
About half of our graduates have been admitted to doctoral programs. Many continue at Fordham while others have gone on to Columbia University, UC Berkeley, Northwestern, Notre Dame, Yale, and others.
Philanthropic organizations
Libraries and special collections