Our Mission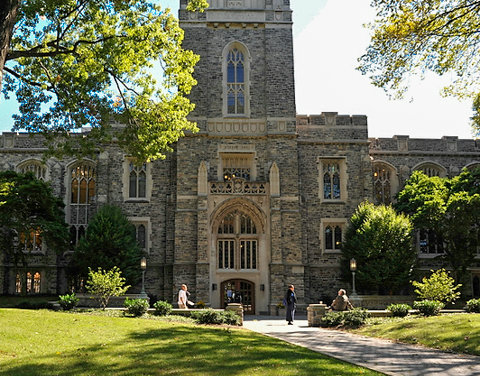 Our mission is to advance the critical and constructive study of the ideas, symbols, narratives, beliefs, and practices of religious traditions, with particular attention to the rich diversity of Catholic Christian theology. In the tradition of Jesuit education, we promote the informed exploration of faith and justice from ecumenical, interreligious, and global perspectives. We aspire to do so in an imaginative, interdisciplinary manner that values the important contributions of the humanities, arts, and sciences. We seek to foster theological study and dialogue for the academy, for ecclesial communities, and for the public sphere. Professors and students collaborate to cultivate an environment for undergraduate and graduate studies that prizes academic excellence, lively theological inquiry, and care for students' intellectual and personal growth, with a view to the implications of learning for living.
Theology News and Accomplishments
---
Now accepting applications for new Master of Theological Studies program
In Fall, 2023 we welcomed our inaugural cohort of scholars into Fordham's intensive, two-year Master of Theological Studies (MTS) program. Tuition scholarships are available. Applications for next year's cohort are invited through January 16th, 2024. See the full details for applications on our MTS application page.
---
Theology faculty member named as 2023 USC IACS DePaul Fellow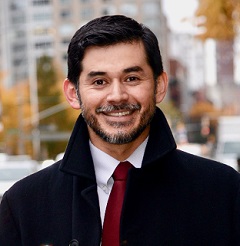 Dr. Leo Guardado has been named as the inaugural DePaul Fellow through the Institute for Advanced Catholic Studies at the University of Southern California. Along with the Hancock Fellowship, the DePaul Fellowship supports scholars conducting cutting-edge research across different academic disciplines that contributes to Catholic thinking.
Guardado is an Assistant Professor in Fordham University's Theology Department in the areas of systematic theology, peace studies, liberation theology, and Latina/o religious experience. His focus for the DePaul Fellowship is "The Migration of Healing and the Healing of Migration." More information on Dr. Guardado's work and the DePaul Fellowship can be found on USC's website. Congratulations, Dr. Guardado!
---
St. Ignatius Loyola Chair Lecture
"From Rivalry to Revelry: Modes of Reception in Early Christian Poetry and Worship"