On-Campus Experience
Our on-campus M.S.W. program offers students a face-to-face opportunity to learn from the country's best minds in the social work profession, and put those lessons into use in the heart of New York City—one of the nation's most culturally rich and exciting places.
By earning your degree on-campus, you will have:
Flexible plans of study designed to meet the diverse needs of today's students
Three convenient campus locations: Manhattan, Westchester, and Long Island.
Supervised field placements with one of the 12,000 agencies located throughout the New York metropolitan and tri-state area
Advanced Standing Admission is available for qualified applicants who have earned a B.S.W. degree
Learn More about the MSW
Loading...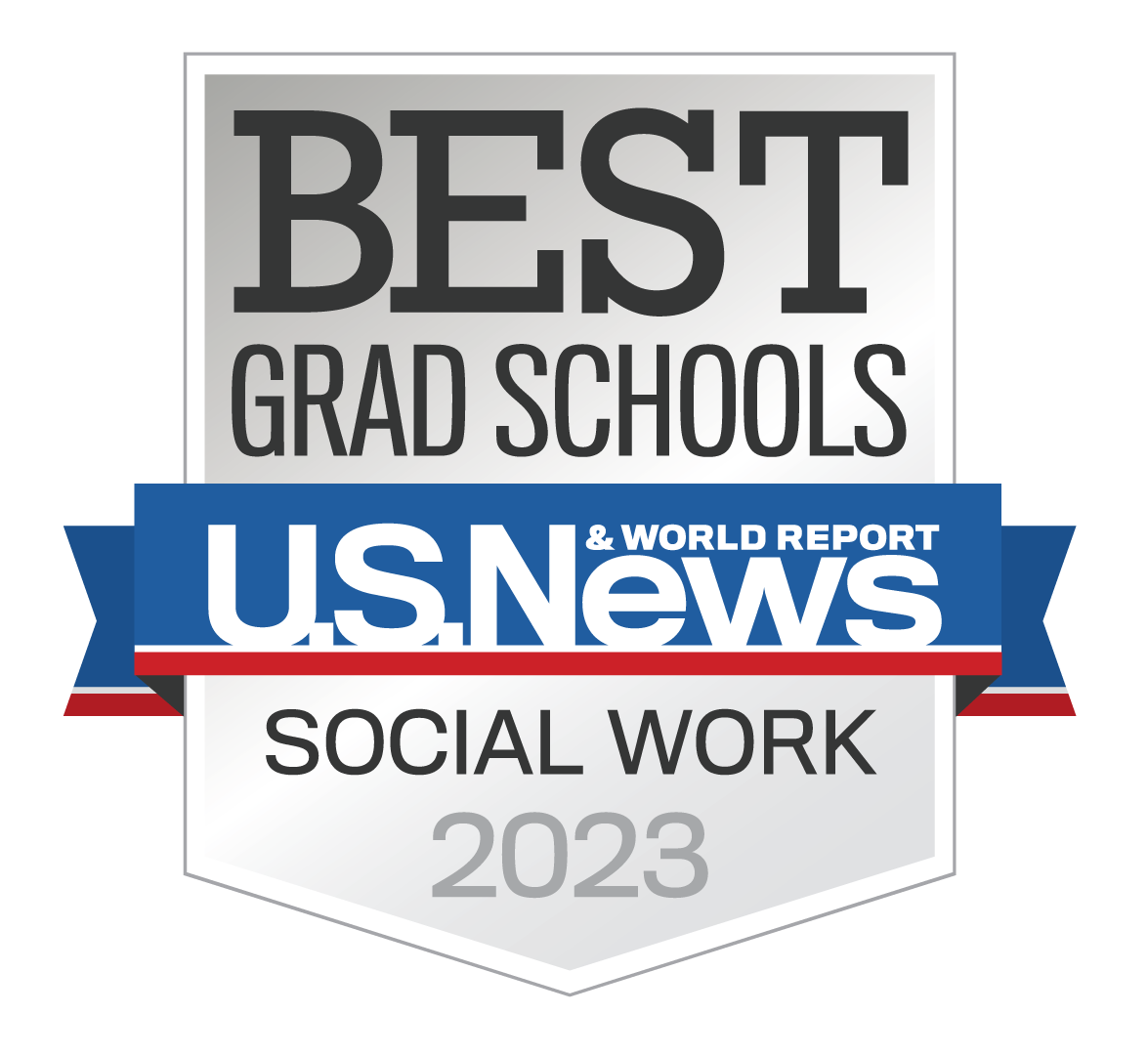 100 Years of Excellence
In 2023, Fordham's Graduate School of Social Service was ranked in the top-10% of graduate social work programs in the nation by the U.S. News & World Report.
For over 100 years, we've been educating students like you to effectively advocate for human rights and social justice.
Read more below about how we help you get it done.
Flexibility for Your Pace and Needs
The Graduate School of Social Service offers flexible full-time and part-time on-campus plans of study to earn a Master of Social Work.
Traditional MSW:
This program is designed for those who earned a bachelor's degree from an accredited institution. You will complete 62 credits of generalist and advanced direct practice coursework.
Advanced standing MSW:
If you earned a Bachelor of Social Work (BSW) or completed the first year of a CSWE-accredited MSW program, you may be eligible for advanced standing. This plan of study enables you to bypass the foundation coursework you have already completed and earn your advanced MSW degree.
Students will also have the opportunity to create their own plan of study in one or more advanced practice areas:
Individuals and Families
Learn how to provide direct services that address clients' environment and overall well-being.
Organizations and Community
Learn to work effectively with entire communities and various types of organizations, including private and public companies and nonprofits.
Evaluation

Become a more versatile social worker as you study and apply new ideas in the field.
Policy Practice and Advocacy
Develop skills related to managing organizations and systems, creating policy, writing grant proposals, and obtaining funding.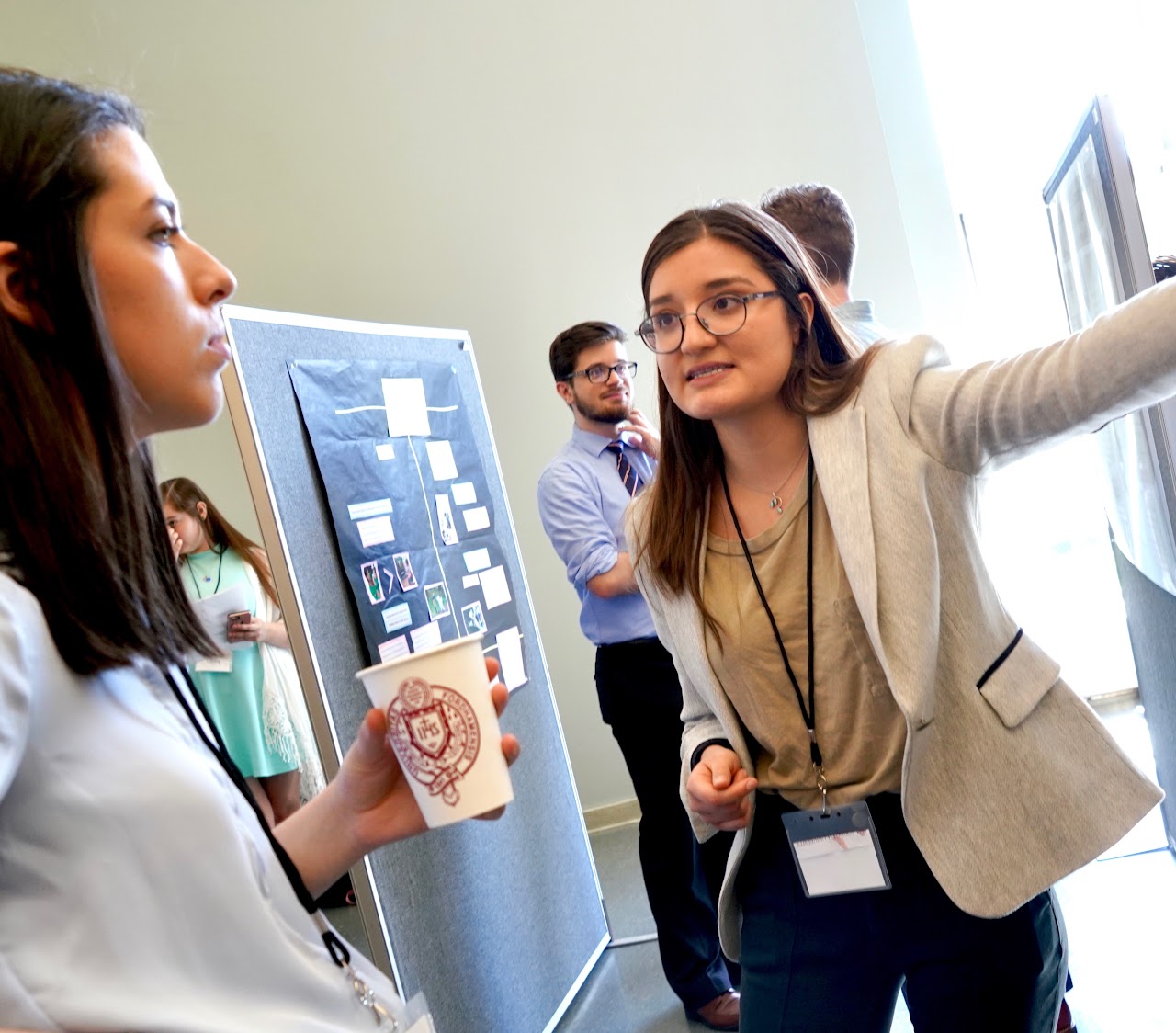 At Fordham GSS, you're not a number. You're Ramily.
At GSS, we are proud to be known as one of the nation's largest and most respected schools of social work. But that doesn't mean our students get lost in the shuffle.
From the admissions process up until graduation day and onward, you are a part of the Fordham family. Academic excellence at Fordham is enhanced by a strong sense of community, inspired by social work values and by the tradition of Jesuit institutions for cura personalis: Care for the whole person. Individual attention to students by faculty, administrators, and staff is a hallmark of our school. This individualized approach is reflected in the range of programs and schedules designed to respond to each student's personal and professional needs, and in our ongoing support and assistance for career planning as students prepare to graduate.
Questions about our on-campus plans of study?
For more information about how you can personalize your ideal M.S.W. experience, visit this page or contact our admissions office by emailing [email protected].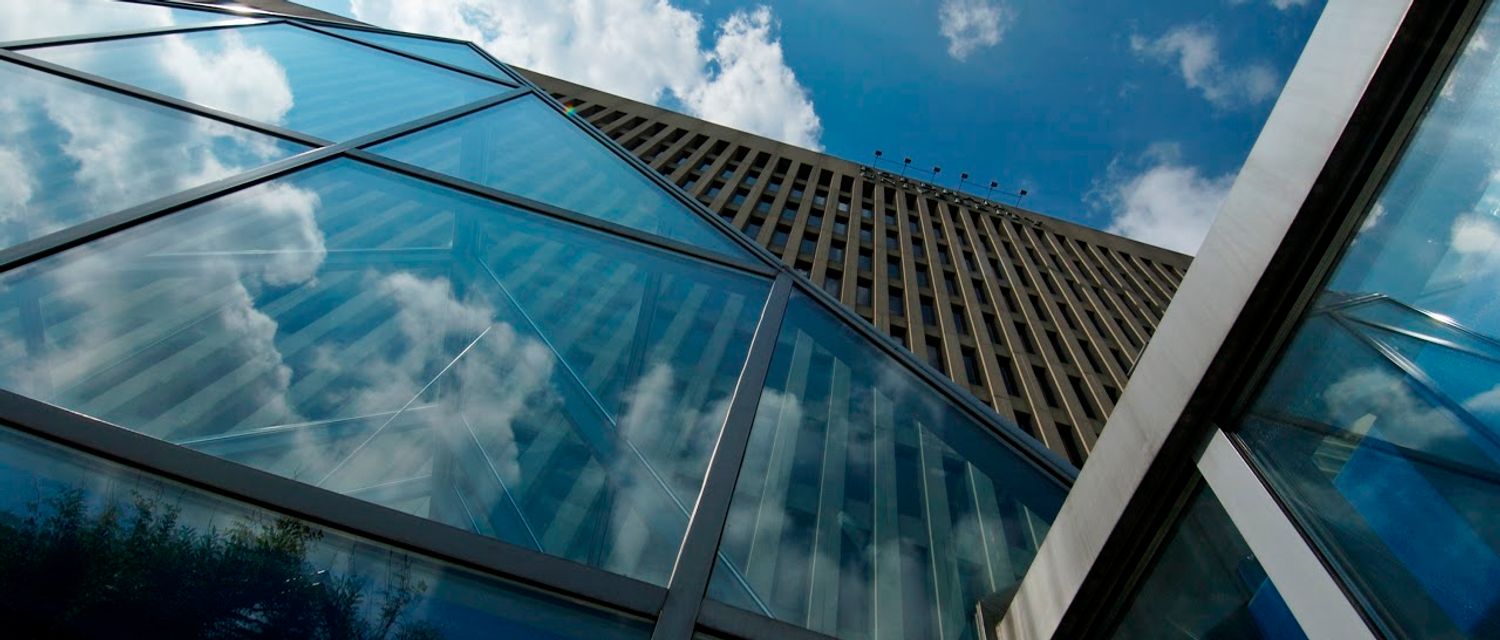 It's a State of Mind.
Dreams happen in New York, especially for those who want to make change. We know you care about our society's future. We know you want to make a difference.
We're here to help.
We've created a host of unique opportunities that allow you to build a better future for your community throughout your Fordham MSW experience. As an on-campus student, you can:
Influence global policy in collaboration with the United Nations
Perform fieldwork in historic NYC and London-based settlement houses
Participate in scholarship programs advocating for vulnerable populations
Collaborate with our renowned faculty of Fulbright Scholars, authors, and activists on the cutting-edge of innovative social work research
Explore more about these programs below:
Manhattan - Lincoln Center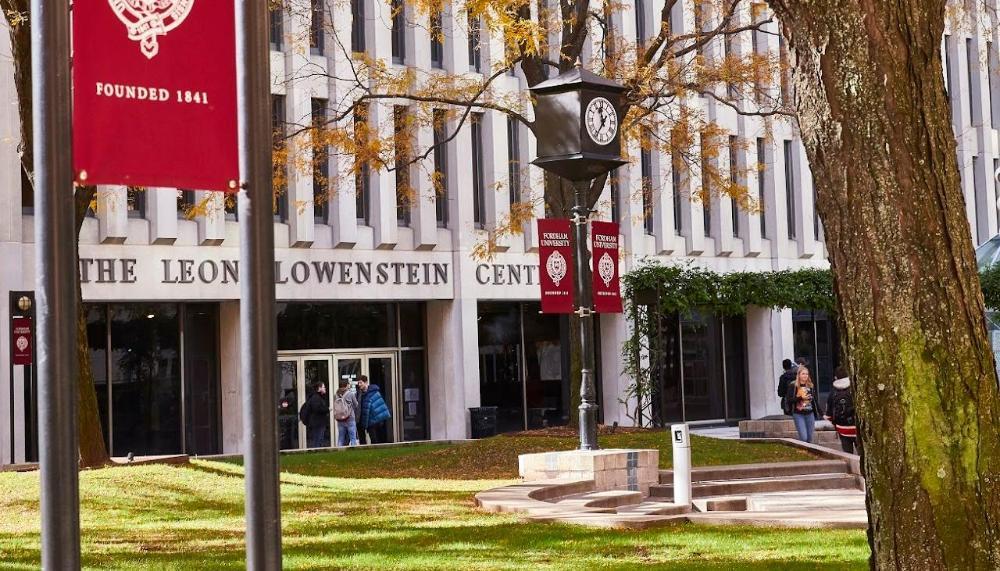 At our Lincoln Center campus, you'll find yourself in the heart of NYC, with Broadway one block away and Central Park close by.
Enrich your experience with historic social work settlement houses, as well as all of NYC's treasured culture. Immerse yourself in the art, museums, plays, and restaurants the city offers, along with the innovation and excitement that attracts the best minds in the world.
Westchester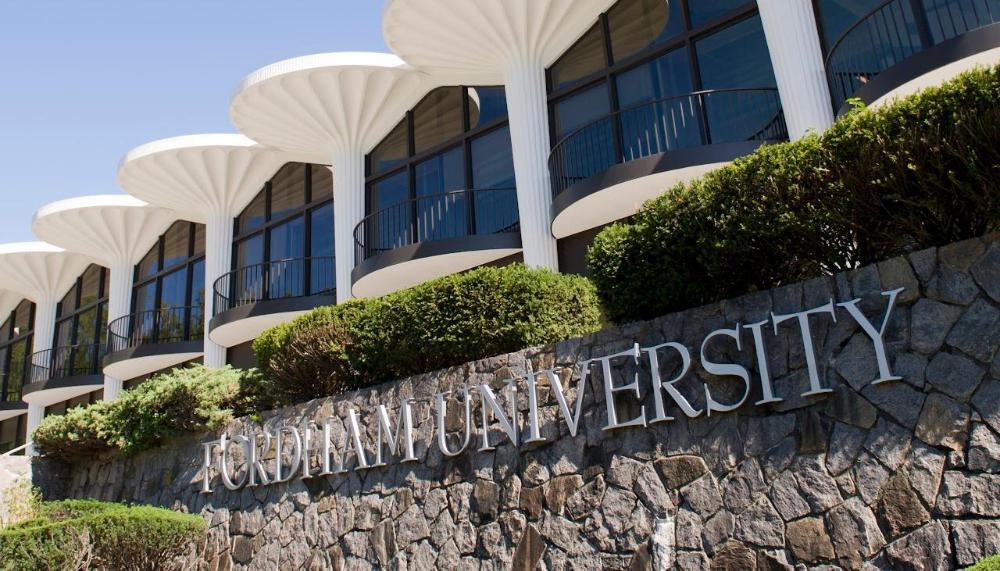 Located in the beautiful suburb of West Harrison, our Westchester Campus is housed in a three-story, state-of-the-art building on 32 landscaped acres. Fordham Westchester offers residents of Westchester, Putnam, Rockland, and Fairfield counties class schedules designed for people with busy lives.
At Westchester, small class sizes and the opportunity to interact with professors and fellow students are central components of academic life.
Long Island - Molloy University Collaboration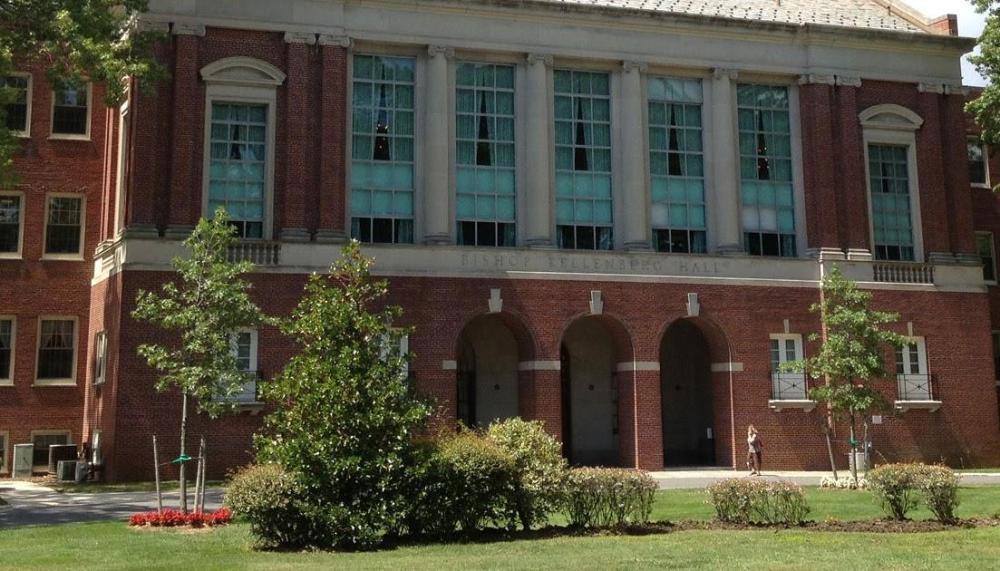 In our traditional Fordham/Molloy Program, students take some coursework on the Molloy College campus in Rockville Centre, NY, complete their field placement on Long Island and also attend some classes at the Manhattan campus.
Our hybrid Fordham/Molloy option offers both face-to-face and online classes to our Long Island students for full-time, part-time, and Advanced Standing plans of study. The MSW degree is awarded by Fordham University.
Allison Adler, GSS '21
"I went to Fordham for an information session, and I just really felt the passion of the people who were presenting. That's probably the main thing that got me to come to the Fordham. It's a place where people really care about their students, about what they do, and about social issues."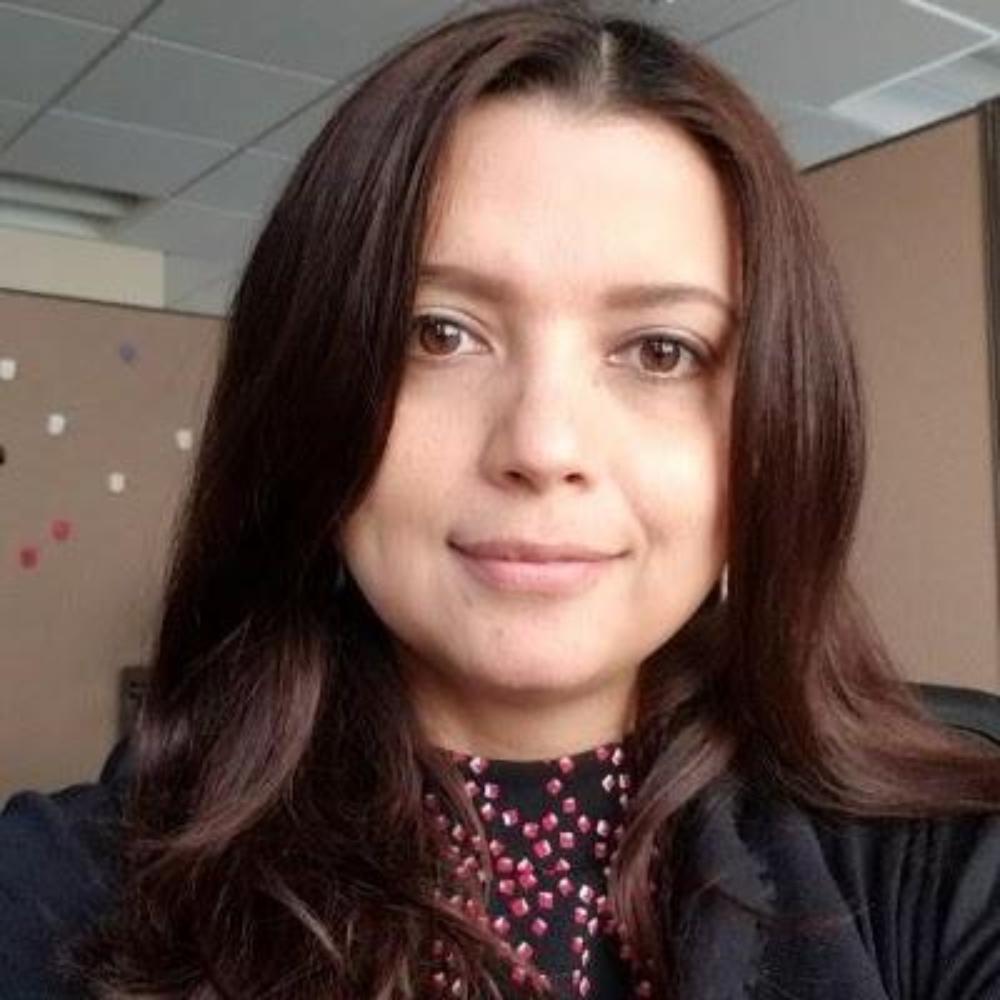 Liliana Espinosa Otero, Current MSW Student
"A master's degree will help me advocate for immigrants and have an impact on their lives. A lot of them have trauma because they suffered persecution or they were abused. They need help, and they need to be treated like humans. We need to be involved in that."
"GSS's longstanding tradition of advocating for human rights and social justice drew me to the program. With my personal upbringing and beliefs, it was important for me to go to a place like Fordham exactly with that tradition. It was the perfect melding of the rigor but still the soul of it and the credibility in the sector, and having it recognized as something of value."

John Mix, GSS '17
CMDO, Physicians for Human Rights
"I did look into social work programs around the city, and Fordham ended up being the most flexible. It really offers a lot of opportunity for macro and clinical experience, and I wanted to have that experience in both worlds."

Amy Ortiz, GSS '24
"[Fordham's program] helped me to learn how to build organizations and programs from the ground up using a social justice framework — which for me was groundbreaking. We spoke about being in positions of leadership in the nonprofit space, and knowing that [those leaders] don't always know what's going on in the community, nor ask [the people living there]."

Jason Acosta, GSS '16
DEI Strategist, NYC Department of Education
Why did you choose Fordham GSS
"The program really creates leaders who, at their core, are focused on creating transformation in society."
---
Specialized Practice Certificates
Looking to separate yourself in the social work job market? Fordham GSS offers two Specialized Practice Certificates (SPCs) for on-campus students that can help you stand out throughout your career search, and find the role best suited for your abilities.
Specialized Practice Certificate in Health
Specialized Practice Certificate in Crisis and Resilience
On-campus students have the option to choose one Specialized Practice Certificate to complete simultaneously with their MSW degree. To receive the certificate, students must complete 3 courses that are offered for the certificate.
Read more below about the SPCs currently offered:
The purpose of the Specialized Practice Certificate in Health is to prepare students to work in a diverse range of health care settings. Students will develop applied knowledge and skills needed to help individuals, families, groups, communities and organizations in addressing health and wellbeing. By obtaining this certificate, students will acquire specialized knowledge of our contemporary health care system, including current issues in policy and practice. The certificate will focus on the promotion of rights and justice in order to prepare students to advocate for change within the evolving health care environment. It equips social work students with the essential skills and competencies needed to work in the health care field, including as part of a multidisciplinary health care team, and across health care systems.

All the courses in this certificate will articulate the role of social work practitioners in health care, with an emphasis on effective interprofessional practice. Students will use the person-in-environment framework to critically evaluate the role of culture, social determinants of health, and intersectionality in health and health outcomes. Students will learn effective approaches to engaging in collaborative, person-centered health-focused interventions and treatment with individuals, groups, families and communities. Specifically, this will include attention to methods of assessment, evidence-based practice and policies across a diverse range of health settings and populations.

The purpose of the Specialized Practice Certificate in Crisis & Resilience is to train students to respond to and prepare for work with individuals, families, groups, communities and policymakers in the event of crises such as natural disasters, pandemics, terrorism, shootings, or other traumatic events. Students will develop applied knowledge and skills needed to engage, assess, intervene and evaluate during and after crises, as well as advocate for policies that would diminish unnecessary risks in societies.

Students will use the person-in-environment framework to learn how different policies, communities and individuals are potentially affected due to existing inequities, intersectionality and vulnerabilities. Students will learn to promote situational awareness, problem-solving skills, coping, and emotional resilience to restore functioning in the aftermath of a crisis. The certificate will focus on the promotion of rights and justice in order to prepare students to advocate for change within a crisis environment. It equips social work students with the essential skills and competencies needed to work in the crisis field, including as part of a multidisciplinary team and across systems.

Whether engaging in planning to mitigate potential crises and its impact, or responding during and after crises, specific skills needed are planning and conducting a thorough biopsychosocial and risk assessment; using evidence-based interventions; establishing a collaborative relationship across disciplines; restoring functioning through implementation of an action plan, and evaluation and follow-up. The courses taken for this certificate provide students the skills needed to carry out these responsibilities on micro, mezzo and macro levels.
A social work degree is a unique accomplishment. It requires a special kind of fortitude and commitment because it's not just an academic or professional journey, but a profoundly personal one. To be a social worker is to be a champion of justice. Someone who breaks down doors so others don't have to experience barriers."
- Dean Debra M. McPhee