Structural Issues in Law Firm Management
This program will pull back the curtain on what it means to be a law firm partner and the role of partners in law firms.
The program is open to all, but is most highly recommended for senior associates, counsel, partners, and non-lawyer leaders at law firms. Sessions will be conducted in English.
Online via Zoom Fridays, January 19 - May 3, 2024
9:00 a.m. - 10:00 a.m.
$1,000 per person / $750 discounts available
Optional In-Person Colloquium, Thursday, May 9 - Friday, May 10, 2024 (subject to health protocols and sufficient enrollment)
January 19 Welcome/Program Introduction and José Eduardo Carneiro Queiroz Memorial Lecture
January 26 Firm Strategies and Business Models
February 2 Firm Structures and Governance
February 9 Compensation Systems Part I
February 16 Compensation Systems Part II
February 23 People I: Law Firm Leadership
March 1 People II: Recruiting, Training, and Retaining Talent
March 8 Law Firm Finances: Pricing and Efficiency
March 15 Marketing
March 22 Knowledge Management
April 5 Managing the Client Relationship Part I: Firm Strategies
April 12 Managing the Client Relationship Part II: The Client Perspective
April 19 Technology and AI
April 26 Risk Management and Ethical Issues
May 3 Succession Planning
May 9-10 Optional Live Sessions (tentative events)

This schedule is subject to change.

Speakers to be announced.

Toni Jaeger-Fine Senior Counselor, Fordham Law School
Amadeu Ribeiro Partner, Mattos Filho, Veiga Filho, Marrey Jr. e Quiroga Avogados

Continuing legal education credit for the 2024 program is pending.

For the 2023 program, CLE credit was approved in accordance with the requirements of the New York State and New Jersey State CLE Boards for a maximum of 10.5 credits. New York credits are nontransitional (experienced) in the following areas (subject to change): 10.0 or 11.0 Professional Practice, 1.0 Cybersecurity, privacy & data protection general, 1.0 Law Practice Management for New York and 12.0 or 13.0 professional practice for New Jersey credits. Attendees seeking credit in another state must apply to their states' CLE Board for credit.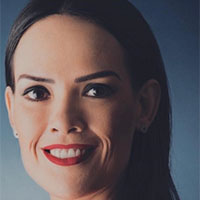 I really enjoyed the program. It was a great approach to the 360° view required for all law firms managers, and it was specific enough to obtain useful insight regardless of the size, location or specialization of any law firm.
Begoña Cancino
Partner
Creel, García-Cuéllar, Aiza y Enriquez, S.C. (Mexico)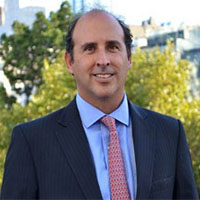 The program had a perfect balance between theory and practical experience. The speakers were excellent and very generous in sharing their knowledge and experience. This course is a must for those who are in a managerial position at law firms or those who would like to improve their organizations.
Tomás Allende
Partner and Member of Executive Committee
Estudio Beccar Varela (Argentina)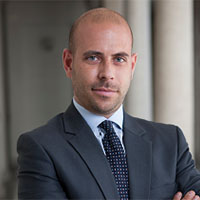 The program offered broad scenarios of the main challenges in law firm management, focusing also on the professional personae, differences in opportunities and growing processes for professionals, and structural organization. Furthermore, the example of bigger firms' structures reflects the legal market trends and represents a model for boutiques.

Alessandro Bovio
Partner
Alture Legal (Italy)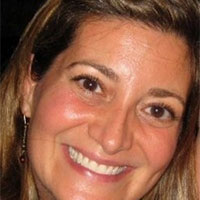 The list of speakers is the who's who of the legal world, and the topics are highly instructive and current. The participants are just as impressive as the speakers and elevate the discussions throughout the program. The co-directors moderate each session with grace, intellect, and camaraderie. I highly recommend this program to anyone who is interested in learning more about the inner workings of law firm management.

Leila Zubi
Managing Partner
Zubi Rosner LLP (USA)