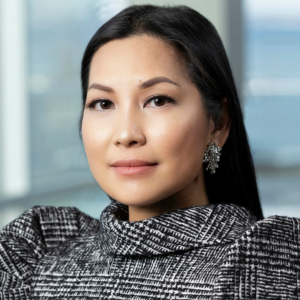 Anna Mercado Clark
Mailing Address
Fordham University School of Law
Legal Writing Program
150 West 62nd Street, Room 7-175
New York, NY 10023
Areas of Expertise: Fundamental Lawyering Skills, Privacy and Cybersecurity: Legal Frameworks and Compliance Strategies (MSL program)
Anna Mercado Clark is a Partner at Phillips Lytle LLP, a full service law firm in the U.S. and Canada. Ms. Clark focuses her practice in the areas of business and commercial litigation, as well as data security and privacy. As a former Assistant District Attorney, she also handles white collar criminal matters and investigations. She leads Phillips Lytle's e-Discovery practice and routinely counsels sophisticated clients on data preservation issues to minimize risks while complying with the evolving regulatory landscape. She is a member of EDRM at Duke Law, a community of e-Discovery and legal professionals who create practical resources to improve e-Discovery and information governance, including cross-border discovery in light of the General Data Protection Regulation ("GDPR"). Indeed, she regularly speaks at national and international conferences as a subject matter expert on these issues.

Ms. Clark obtained her B.A. in Biology from Rutgers University and J.D. from Fordham University School of Law. She was named New York Metro Super Lawyers® Rising Star from 2014 through 2018, received the 2017-2018 Hon. Denny Chin Alumni Award for Excellence in the Legal Profession from the Fordham University School of Law Asian Pacific American Law Students Association, and was named 2010 Woman Achiever Awardee by the Pan American Concerned Citizens Action League. While in law school, she interned for the Hon. Denny Chin of the U.S. District Court of the Southern District of New York and received various regional and national moot court awards, including the national Best Oralist award at the Thomas Tang Moot Court competition.

She is a member of the firm's Diversity & Inclusion Committee, where she designs and facilitates an award winning pipeline diversity program titled, "Peace Out!" She is also a founding member of the Filipino American Lawyers Association of New York (FALA NY), for which she was the inaugural Vice President and now Board Member.