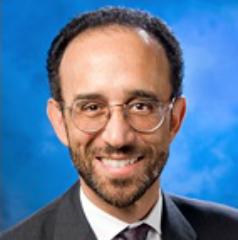 Adjunct Professor of Law
Barry Temkin is a partner at Mound Cotton Wollan & Greengrass. His practice includes securities arbitration and litigation, commodities and securities regulation, legal ethics, professional liability defense, and commercial litigation.
Mr. Temkin represents broker-dealers, financial advisors, insurance brokers and registered representatives in litigation, arbitration, and regulatory investigations. He also represents lawyers and law firms in disciplinary investigations, legal malpractice claims and conflict disputes.
Mr. Temkin is an adjunct professor at Fordham University School of Law, where he teaches a course on Professional Responsibility. As an Assistant District Attorney in Brooklyn, he tried dozens of jury cases and served as a Senior Trial Attorney in the Homicide Bureau.
Mr. Temkin has published articles on securities law and attorney professionalism in the Georgetown Journal of Legal Ethics, The Securities Regulation Law Journal, Seattle University Law Review, Securities Arbitration Commentator, and the New York Law Journal.
Mr. Temkin has been a member of the FINRA (Financial Industry Regulatory Authority) Board of Arbitrators since 1999, and served for ten years as co-chair of the New York Country Lawyers' Association Professional Ethics Committee. Mr. Temkin has participated in panels on securities, commodities and legal ethics at the New York State Bar Association, the New York County Lawyers' Association, the Association of the Bar of the City of New York, the Practicing Law Institute, the Futures Industry Association and The Defense Association of New York, along with numerous corporations and insurance companies.
He has been quoted in the ABA Journal, the New York Law Journal, The Economist, The Wall Street Journal.com, Law360.com, Lawyers U.S.A. and other publications. He is a graduate of the University of Pennsylvania Law School and the University of Rochester.
Memberships/Honors
Co-chair, New York County Lawyers' Association Committee on Professional Ethics
Member, Editorial Board of Oxford University Press, New York Rules of Professional Conduct
Member, Financial Industry Regulatory Authority (FINRA) Board of Arbitrators, 1999-present
New York County Lawyers' Association, Committee on Futures and Derivatives
Volunteer Attorney, Trial Lawyers Care, 2002-2004
Otto L. Walter Distinguished Writing Award, New York Law School, 2008
Admissions: New York, New Jersey, SDNY, EDNY, DNJ, D. Conn.
Mailing Address
Fordham University School of Law
Legal Writing Program
150 West 62nd Street, Room 7-175
New York, NY 10023