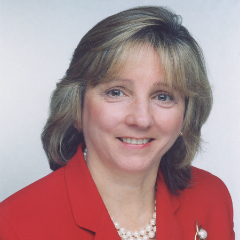 Adjunct Professor of Law
Masucci Dispute Management and Resolution Services
20 Polhemus Place
Brooklyn, NY 11215
Bio
Deborah Masucci is currently a full-time arbitrator, mediator and consultant in dispute resolution. She is an Honorary Director of the International Mediation Institute (IMI) and was former Chair of the Dispute Resolution Sections of the NYSBA and the ABA Section for Dispute Resolution where she was a founding member of Women in Dispute Resolution.

Deborah was head of American International Group Inc.'s (AIG) Employment Dispute Resolution Program. She was recruited to AIG in 2003 to establish its Office of Dispute Resolution in the Litigation Management Division where she was responsible for the strategic use of alternative dispute resolution (ADR) and increasing the effective methods of appropriate dispute resolution used within the Claims Organization. In 2013 she led the rollout of the Company's employee dispute resolution program.

Prior to joining AIG, Deborah was Vice President of the East Central Region and head of Professional Development for JAMS The Resolution Experts. She made her mark in ADR at FINRA, (previously NASD) where she led the dispute resolution program for 15 years.
She is a global expert in alternative dispute resolution and dispute management with over thirty years' experience in promoting and effectively use of ADR in many capacities. She is a published author on ADR issues and frequently speaks on the topic at legal and bar association meetings.
In June 2011, Deborah was honored by the Association for Conflict Resolution, Greater New York Chapter with its ADR Achievement Award. In 2020 she received several honors including the James F. Henry Award for Outstanding Achievement in ADR, Who's Who Legal, Mediation, and an Awards Winner at International Advisory Experts
Education
Manhattanville College, B.A. and Certificate in Childhood Education
New York Law School, J.D.
Mailing Address
Fordham University School of Law
Legal Writing Program
150 West 62nd Street, Room 7-175
New York, NY 10023