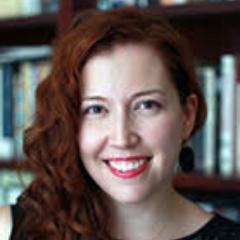 Adjunct Professor of Law
212-636-8237
[email protected]
Elisabeth Wickeri is Executive Director of the Leitner Center for International Law and Justice at Fordham Law School and Adjunct Professor of Law. Elisabeth teaches courses in public international law, comparative legal frameworks, and carries out fieldwork, research, and writing on legal developments in Asia.
Her publications have appeared in the Fordham International Law Journal, the Drexel Law Review, China Perspectives, and the China Rights Forum. She also serves as a law lecturer and course director with the Center for International Humanitarian Cooperation at Fordham University, and Adjunct Professor at the NYU School of Continuing and Professional Studies.
Elisabeth received her J.D. from New York University School of Law, where she was an Executive Editor for the Review of Law & Social Change. She received her B.A. in History, cum laude, from Smith College, and also studied at the Hopkins-Nanjing Center for Chinese and American Studies in Nanjing, China.
Education
New York University, J.D., 2004
Johns Hopkins University
Nanjing University Center for Chinese and American Studies
Graduate Certificate, 2001
Smith College, B.A., cum laude, 2000
Mailing Address
Fordham University School of Law
Legal Writing Program
150 West 62nd Street, Room 7-175
New York, NY 10023