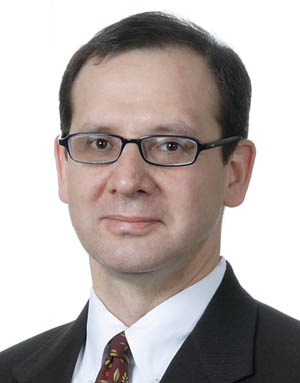 Adjunct Professor of Law
Allen & Overy LLP
1221 Avenue of the Americas
New York NY 10020
212-610-6366
[email protected]
Eric is head of Allen & Overy's U.S. M&A practice. He is also a member of the firm's Global Corporate Board. Eric specializes in public and private mergers and acquisitions. He is also experienced in negotiating joint ventures and strategic alliances. Eric is a Life Fellow of the American Bar Foundation and a former member of the Association of the Bar of the City of New York's Mergers and Acquisitions Committee and the Association's Corporation Law Committee.
Eric has been recognized as one of the top M&A lawyers in New York in Chambers USA since 2008: "'I would go to him with anything,' say clients of Eric Shube, adding: 'On the technical front, he is one of the best I have ever worked with, and has a low-key style, which is most effective'." "Eric Shube provides commercially practicable advice, and [clients] describe him as 'extraordinarily knowledgeable,' 'insightful' and 'highly creative.
Clients praise his 'mixture of the legal depth you would expect with a lot of commercial insight.'" "According to sources, he 'knows his stuff inside and out' and is credited for his strong technical skills." In their 2014 edition, The Best Lawyers in America recognized Eric as a leading M&A lawyer in New York. Eric was named Dealmaker of the Week by the American Lawyer in August 2010 for his work advising Novartis on its $52 billion acquisition of NYSE-listed Alcon, Inc.
Education
Harvard Law School, 1984 J.D., cum laude,
Brown University, 1981 A.B., magna cum laude,
Mailing Address
Fordham University School of Law
Legal Writing Program
150 West 62nd Street, Room 7-175
New York, NY 10023