Hon. Vincent L. Briccetti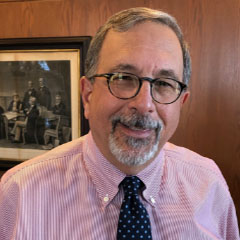 Adjunct Professor of Law
Vincent L. Briccetti is a United States District Judge for the Southern District of New York, having been appointed by President Barack Obama in 2011.
Judge Briccetti is a graduate of Columbia College and Fordham Law School. At Fordham, he was Articles Editor of the Law Review.
He later served as a law clerk to Judge John M. Cannella of the Southern District, and as an Assistant United States Attorney in the Southern District. As an AUSA, he tried a wide variety of criminal cases, argued numerous appeals, served as Deputy Chief Appellate Attorney, and received the Director's Award for Superior Performance from the Executive Office of United States Attorneys.
In 1992, Judge Briccetti founded his own law firm in White Plains, the focus of which was criminal defense. He has lectured at numerous professional conferences on various subjects, including criminal law and procedure, the federal Sentencing Guidelines, federal civil practice, the representation of controversial clients, ethics, and the "art" of cross-examination. At Fordham, Judge Briccetti teaches a seminar on federal sentencing law.
In 2011, Judge Briccetti received from the New York State Bar Association the David S. Michaels Award for Courageous Efforts in Promoting Integrity of the Criminal Justice System. He is also a recipient of the Leonard F. Manning Achievement Award from the Fordham Law Review, and the Governor Malcolm Wilson Distinguished Alumnus Award from the Fordham Law Alumni Association, Westchester-Putnam Chapter.
Mailing Address
Fordham University School of Law
Legal Writing Program
150 West 62nd Street, Room 7-175
New York, NY 10023