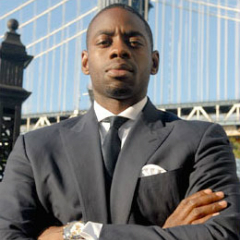 Adjunct Professor of Law
718-403-9261
[email protected]
Bio
After graduating Hampton University and Fordham Law School Kenneth Montgomery became an assistant prosecutor in the Kings County District Attorney's Office in 1997. While at the Brooklyn District Attorney's Office Montgomery worked in the busy red zone, the sex crimes unit, juvenile designated felonies unit, grand jury and investigations, complaint room, and the violent gang unit. As an assistant prosecutor he presented hundreds of cases to the grand jury, investigated hundreds of violent criminal cases, and successfully prosecuted over thirty jury and bench trials. After resigning in the fall of 2001 to start his own firm he was hired as an adjunct professor at Fordham Law School where he currently lectures 2nd and 3rd year students in trial advocacy.
The Law Office of Kenneth J. Montgomery PLLC specializes in federal and state criminal defense, capital defense, excessive force, false arrest and Federal 1983 claims, as well as some general litigation. Montgomery represents several federal capital clients who are facing the federal death penalty statute and works as co counsel with Federal and Capital defense attorney Anthony L. Ricco on several death penalty matters. Montgomery has successfully defended over 50 felony criminal jury trials including murder, conspiracy, drugs and weapon related offenses, conspiracy, identity theft, sex crimes etc. Montgomery has also successfully litigated and settled numerous civil matters favorably on behalf of Plaintiff's; he currently represents the family of Kimani Gray, who was shot to death by members of the New York City Police Department. Montgomery's trial acumen and reputation as a talented trial attorney has provided the firm with an opportunity to expand into other areas such as personal injury and copyright and trademark litigation, including the representation of the young woman allegedly raped by Sanford Rubinstein. The Firm has successfully sued several corporations and brands including Bad Boy records, Rocafella Records, Damon Dash, Rock star Games, Take Two interactive, and several recording, film and publishing companies. The Firm has also represented several artist and entertainment companies while negotiating and securing transactions in the film, publishing, and music industry. Clients have included Duck Down Records, Tyson Beckford, Mr. Exquire, Dime Media, Sean Price and others. Montgomery is also a founding member of the creative design agency Pixod.com and the Brooklyn Combine; they have a partnership with Educator and Principal Nadia Lopez and currently run a mentoring and internship program at Mott Hall Bridges Academy Middle School for young men of color in Brownsville Brooklyn. Montgomery also was raised and attended school himself in Brownsville, Brooklyn.
Montgomery currently serves as a board member of the Kings County Bar Association and is a member of the Kings County Democratic Judicial Screening Committee for the Democratic Party of Kings County. He is also a member of the prestigious Federal Eastern District of New York Criminal Justice Act panel where he represents defendant's charged with capital murder, terrorism and other federal crimes.
Education
Fordham University School of Law, J.D.
Hampton University, B.A.