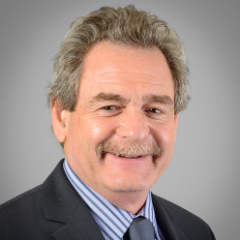 Adjunct Professor of Law
Partner Barton LLP
Office: 212-687-6262
Mobile: 973-222-1988
[email protected]
Kenneth N. Rashbaum advises multinational corporations and healthcare organizations in the areas of privacy, cyber-security, cyber risk insurance and e-discovery and represents corporations and nonprofit organizations in regulatory proceedings and litigation stemming from data breaches.
He counsels on information governance and its compliance with federal, state, and non-U.S. laws, as well as the interface of e-commerce and legal and regulatory liabilities in areas such as cyber-security and breach response.
Mr.Rashbaum is experienced in preparation of protocols for compliance with data protection and privacy laws in the U.S. and other countries, conduct of information security and data breach response assessments, and investigations and remediation initiatives.
Mr.Rashbaum serves as special e-discovery counsel for complex litigation and in matters in which electronic evidence from beyond the U.S. is required. He has served as national e-discovery counsel for multinational pharmaceutical corporations and global e-discovery counsel in products liability and IP litigation.
Ken's work on privacy and cybersecurity has been published in law reviews and trade publications of the financial services and healthcare industries, and he has spoken on privacy and data protection across the U.S., Europe, South America, Canada and Asia.
Professor Rashbaum is also an Adjunct Professor of Law at the Fordham Law School and was formerly an Adjunct Professor of Law at his alma mater, the Maurice E. Deane School of Law at Hofstra University, where he received his J.D.
Bar and Court Admissions
New York State U.S. District Courts
Southern, Eastern, Northern and Western Districts of New York
U.S. Court of Appeals, Second Circuit
Education
JD, Hofstra University School of Law
BA, State University of New York at New Paltz
Mailing Address
Fordham University School of Law
Legal Writing Program
150 West 62nd Street, Room 7-175
New York, NY 10023