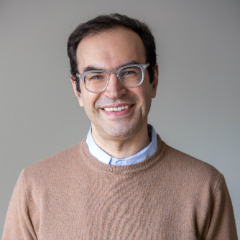 Adjunct Professor of Law
Marc Gilman is General Counsel and VP of Compliance at Theta Lake where he advises on technology, privacy, and product strategy. Marc has fifteen years of law, financial services, and IT experience as a litigator at Schiff Hardin LLP and in-house at Morgan Stanley. His practice includes a diverse set of technology-related regulatory issues such as information management, voice and multimedia recording, cybersecurity, SEC and FINRA regulation, GDPR, and electronic communications platforms.
Marc holds a B.A., cum laude, from the University of Pennsylvania and an LL.B. from the London School of Economics and Political Science.
Mailing Address
Fordham University School of Law
Legal Writing Program
150 West 62nd Street, Room 7-175
New York, NY 10023