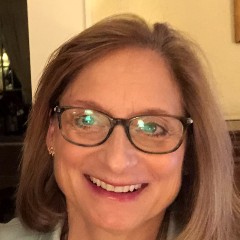 Adjunct Professor of Law
Maryann Lawrence is a recently retired attorney who spent twenty-plus years as a member of Chanel, Inc. Legal Department, most recently serving as Managing Counsel for the U.S. company.
Maryann was responsible for and her primary focus was to execute, manage and drive to completion the Chanel U.S. Real Estate portfolio, as well as certain real estate transactions for affiliated entities, including corporate and boutique locations.
She also engaged regularly in business affairs counseling for Chanel U.S. business executives across all divisions including the U.S. President, Heads of the Fashion, Fragrance and Beauty, WFJ, and Operations Divisions. Her team also supported the Operations Division and its initiatives.
At Chanel, Maryann mentored and taught real estate and other transactional work to less experienced lawyers in the U.S. Legal Department.
In her longstanding career, Maryann spent time on Wall Street as Co-Manager of the Prudential Securities Real Estate Department and was also Managing Counsel (Real Estate) PaineWebber (now UBS) in the early 1990s.
Maryann regularly speaks at various law schools such as Villanova, Columbia Law School (Ruth Bader Women in Law Conference), New York Law, and Cardozo Law School at their respective Fashion Law Symposiums and real estate classes. She recently spoke at the Luxury Law Summit in NYC, representing Chanel.
Maryann is an alumnus of St. John's Law School and currently lives in Long Beach N.Y.
Mailing Address
Fordham University School of Law
Legal Writing Program
150 West 62nd Street, Room 7-175
New York, NY 10023