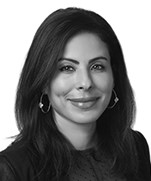 Adjunct Professor of Law
Meriam is a member of Dentons' Dispute Resolution practice, focusing on international investment, commercial arbitration and risk management for corporations and individuals investing in host countries. She represents claimant parties and sovereign states in large-value investment disputes, and has particular experience representing infrastructure, oil and gas, mineral resources, hospitality and real estate sector clients.
Meriam has appeared before the International Centre for Dispute Resolution (ICDR), London Court of International Arbitration (LCIA), United Nations Commission on International Trade Law (UNCITRAL), International Chamber of Commerce (ICC), International Centre for the Settlement of Investment Disputes (ICSID), and the Hague's Permanent Court of Arbitration (PCA).
Meriam has resolved disputes involving parties from Africa, the Middle East, Europe, Asia and North America and has arbitrated commercial and investor-state disputes, primarily involving parties from the Middle East and North Africa.
Meriam's experience also includes post-conflict peacebuilding, governance and war crimes tribunals, including training Iraqi civil society organizations in documenting human rights violations; supporting the efforts of Kenya's government and CSOs to hold accountable those responsible for election-related violence and politically-related human rights abuses; providing legal and policy-planning assistance to Syria's High Negotiations Commission and Syria CSOs engaged in peacebuilding; and supporting South Sudanese CSOs' legislative and constitutional reform efforts.
Meriam has taught international law and organizations and speaks and writes on international law and international investment arbitration. She is fluent in Arabic; is licensed to practice in three jurisdictions; and was named one of New York Law Journal's Top Women in Law in 2016.
Education
George Washington University Law School, 2007, LL.M., International Law and Comparative Law
Loyola Law School, 2003, JD
University of California, Irvine, 2000, BA, Criminology, Law and Society