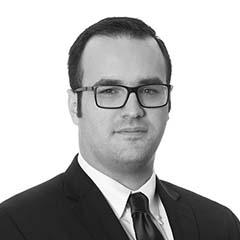 Adjunct Professor of Law
Michael A. Fernández is a Partner at Rivero Mestre LLP whose practice is focused on complex and cross-border commercial litigation, international commercial and investor-state arbitration, and corporate internal investigations.
Mr. Fernández has extensive experience representing foreign and domestic companies and individuals involved in arbitrations, litigations, and with investigations in the U.S., as well as parties to international commercial and investment treaty arbitrations conducted under the major international rules including UNCITRAL, ICSID and ICDR.
Prior to joining Rivero Mestre, Mr. Fernandez practiced at leading international law firms where he focused on complex commercial litigation, international arbitration, and investigations, and at a national firm where he focused on federal and New York state litigation.
Mr. Fernández has published articles and spoken on various topics pertaining to international commercial and investment arbitration.
Mr. Fernández currently serves in various leadership roles, including Chair of the New York City Bar's Inter-American Affairs Committee; the Vice Chair, North-America for Young ITA; and a YAF Representative of the ICC.
Mr. Fernández is also a Fellow of the Chartered Institute of Arbitrators, and is admitted to the arbitrator rosters for the Costa Rica Center of Conciliation and Arbitration (CICA), the Arbitration Center of Mexico (CAM), and the Conflict Resolution Commission of the Chamber of Industry of Guatemala (CRECIG).
Mr. Fernández received his B.A. from Yale University in 2007, where he was awarded the Albert Bildner Yale Class of 1937 Prize for an outstanding essay on Latin America. He received an M.A. from the Fletcher School of Law and Diplomacy at Tufts University in 2012.
Mr. Fernández received his J.D. from Columbia Law School in 2012, where he was a Harlan Fiske Stone Scholar and recipient of a Parker School Certificate for Achievement in International and Comparative Law. He was also a managing editor for the Journal of Transnational Law and treasurer of the Latino Law Students Association.
Mailing Address
Fordham University School of Law
Legal Writing Program
150 West 62nd Street, Room 7-175
New York, NY 10023