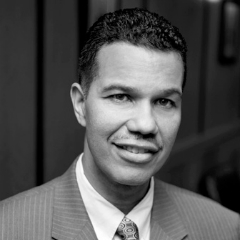 Adjunct Professor of Law
212-708-1920
[email protected]
Experience
Ralph H. Cathcart is the lead partner of the Litigation Department in the New York office of intellectual property boutique law firm Ladas & Parry LLP.
Mr. Cathcart represents clients in the maintenance, protection and enforcement of intellectual property rights, including copyrights, trademarks and patents. He has substantial Federal and State court litigation experience and extensive experience before the Trademark Trial and Appeal Board. Over his career, he has litigated well over two hundred contested actions, proceedings or administrative appeals.
He also oversees national counterfeit and enforcement programs for clients and previously represented a luxury goods client in one of the largest seizures of counterfeit watches in U.S. history. Mr. Cathcart has also been asked by U.S. Customs and Border Protection to train its agents in counterfeit detection.
Teaching
Trademarks, Hofstra University's Maurice A. Dean School of Law (2010 – present)
Copyrights, Fordham Law School – (2016 – present)
Education
Hofstra University Maurice A. Deane School of Law
University of Pennsylvania - Dual Major - Philosophy and Sociology (minor Biology)
Admitted
United States Supreme Court
U.S. Court of Appeals for the Second Circuit
U.S. District Court for the Southern District of New York
U.S. District Court for the Eastern District of New York
New York State Bar
New Jersey State Bar
Recognition
Superlawyers 2018 (Metro NY).
SAVOY Magazine – recognized as one of the "Most Influential Black Lawyers" in America, 2018
World Trademark Report, named one of World's Leading Trademark Professionals (WTR1000), 2018
IP STARS – Named a Global IP Star 2018/19 byManaging Intellectual Property Magazine
IP STARS – Named an IP Star (New York) by Managing Intellectual Property Magazine (2018)
Super Lawyers 2017 (Metro NYC)
Named Intellectual Property Trailblazer, National Law Journal (July 1, 2017)
WTR1000 – World's Leading Trademark Professionals (World Trademark Report 2017)
WTR1000 – World's Leading Trademark Professionals (World Trademark Report 2016)
Super Lawyers 2016 (Metro NYC)
Super Lawyers 2015 (Metro NYC)
Super Lawyers 2014 (Metro NYC)
Who's Who in Academia (2014) (Honorable mention)
IP Stars – United States & New York 2017, Managing Intellectual Property Magazine
IP Stars – United States & New York, 2016, Managing Intellectual Property Magazine
IP Stars – United States & New York, 2015, Managing Intellectual Property Magazine
IP Stars – United States & New York, 2014, Managing Intellectual Property Magazine
IP Stars - New York, 2013, Managing Intellectual Property Magazine
Attorney "On the Move", Black Enterprise Magazine, August 2009
MBBA Outstanding Service Award
Representative Publications and Presentations
Federal Circuit Reverses Fraud Standard, World Media Law Report, October 15, 2009
World Intellectual Property Report – The Year in Review ABA Section on International Laws – Copyrights
(Vol. 50, 2016) and (Vol. 51, 2017)
World Intellectual Property Report – The Year in Review ABA Section on International Laws – Copyrights
(Vol. 49, 2015)
The Year in Review, ABA Section on International Law – Copyrights (Vol. 47, 2013)
Intellectual Property Law 2014, by Aspatore Publishing
Damages Available under the U.S. Copyright Act and Lanham Act – presented at the Mexican Intellectual Property Annual Conference – March 5, 2015
Memberships
Metropolitan Black Bar Association ("MBBA") member and former Vice President
Practicing Attorneys for Law Students ("PALS") former member of Executive Board of Directors
International Trademark Association ("INTA")
Hofstra University School of Law Alumni Society, Vice President and former Executive Board Member and Co-chair – Enrollment Committee
University of Pennsylvania Alumni
Mailing Address
Fordham University School of Law
Legal Writing Program
150 West 62nd Street, Room 7-175
New York, NY 10023