Responding to a Student's Threatening Behavior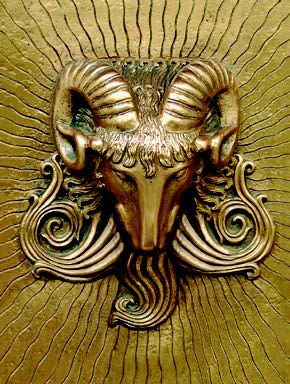 cura personalis
A Guide for Faculty
Student Life Committee of the Faculty Senate
Division of Student Affairs
This guide is meant to assist faculty concerned about a student who appears threatening or potentially violent.
In recent years, highly publicized incidents of on-campus violence by students have raised awareness about the need for collaboration and clear communication among all campus constituencies to protect the campus community. Since faculty are in a position to observe student behavior that might be a precursor to violence, they can help to ensure the safety and well-being of students by being aware of and alert to potential signs. Here are guidelines addressing a range of possible scenarios of varying severity to follow when you feel you are in the presence of a student who is potentially violent.
This guide has been jointly developed for faculty by the Division of Student Affairs and the Student Life Committee of the Faculty Senate. Special assistance was provided by the Department of Public Safety and the Office of Legal Counsel. While this guide is intended to review warning signs for threatening behavior, and strategies to minimize the likelihood of threatening behavior, it is not meant to be exhaustive. Please refer to the procedure in this guide for assistance in emergencies. In addition, Public Safety has also published an Emergency Information with guidance for other related situations. In nonemergencies, contact the dean of students, Public Safety or Counseling.
At Fordham, help is just a phone call away, 24 hours every day. This brochure, designed to assist faculty confronting potential violence or other threatening behavior on campus, is one of a series of brochures. Others include Responding to Mental Health Emergencies, Responding to Students in Distress and Responding to College Student Alcohol and Other Drug Abuse.
First and foremost, trust your gut.
If you feel uncomfortable, uneasy or unsafe, contact the Department of Public Safety, or have a student do so, at:
(212) 636-6076 on the Lincoln Center campus
(718) 817-2222 on the Rose Hill campus
(914) 367-3001/3333 on the Westchester campus
Say "I need to speak with the supervisor immediately; this is an emergency."
Then explain the emergency situation as clearly as possible. A public safety supervisor will immediately come to your location and take measures to ensure your safety. Public Safety supervisors are former law enforcement professionals with extensive experience.
It is wise to enter the above campus public safety phone numbers on your cell phone at the start of the semester, if you have not already done so, and to instruct your students to do the same.
If possible, without putting yourself in danger:
disperse the group;
if you are in a classroom, office or other enclosed space, position yourself as close to the door as possible; and
try to stay calm.
For more information on the following aspects, use the links on the left navigation at the top of the page:
Suggestions for calming down an agitated student
Resolving the Situation
Dangerous Situations
Factors Contributing to Aggressive Behavior