Rose Hill Campus Family Weekend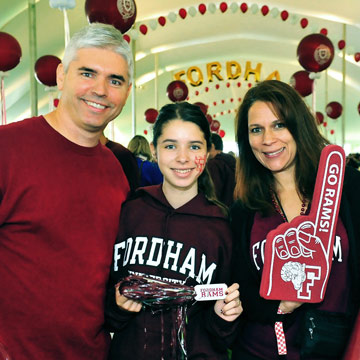 Family Weekend 2023 is scheduled for October 27 to 29, 2023.
Each year, Family Weekend is a wonderful opportunity for families to visit with their students and celebrate their accomplishments at the Rose Hill campus in the Bronx.
The weekend provides the chance for students' relatives to experience Fordham University firsthand and to interact with:
Faculty and administrators
Students and siblings
Other Ram parents!
We welcome you to take advantage of the many events offered through out the weekend. Don't miss this wonderful opportunity to spend time with your student and enjoy the Fordham community!
This exciting weekend of activities will include:
Football pregame gatherings
Performing showcase by Fordham performing groups
An evening of dining on Arthur Avenue in Little Italy
Family Weekend Mass
NYC Style Brunch
Other meals and refreshments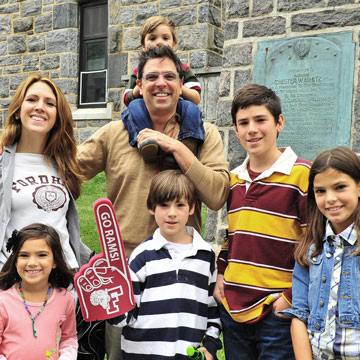 We Look Forward to Seeing You and Your Family!
Your visit to the Rose Hill campus promises to be exciting, entertaining, and fun! We look forward to seeing you on campus.
Family Weekend is organized by the Special Events Committee of the Campus Activities Board at the Rose Hill Campus, along with the Office for Student Involvement.
Please contact us with any questions you may have at 718-817-4339.