McKeon Hall at Lincoln Center
Home to First-Year Students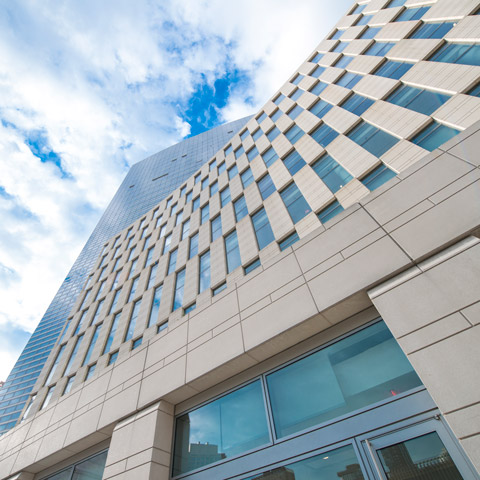 The most recent addition to the Lincoln Center community houses approximately 415 first-year students in double and triple bedrooms on 12 floors.
McKeon Features:
Free laundry
2 study lounges
Movie lounge
Game lounge
Dance lounge
6 "living room" lounges
1 large kitchen
1 multi-purpose seminar room on the top floor with beautiful views of Manhattan
Internet and Cable
Hard-wired Internet access and cable television are available for each student in their bedroom, in addition to wireless connectivity throughout the hall.
Personal Safety
McKeon Hall offers 24-hour security for your personal safety. The building also has a comprehensive fire-safety system, including sprinklers and control panel with a public address system.
Comfortably Furnished Spaces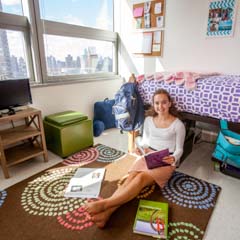 We take pride in our ability to offer a variety of university housing options. All rooms are furnished with a bed, desk, dresser, chair, and wardrobe or closet.
McKeon Hall First-Year Housing Rates for 2022-2023
Rates include all utilities, cable television, telephone service, laundry, and use of the fitness center located on the second floor of McMahon Hall.
See the current room rates for McKeon Hall. Room configurations and rates are subject to change.
The required first-year dining plan for McKeon students is additional as indicated. (Note: All rates are subject to change)
Please visit Fordham Dining for more information.
Move-in dates vary, please see Important Dates for more information.
Standard Apartments in McKeon Hall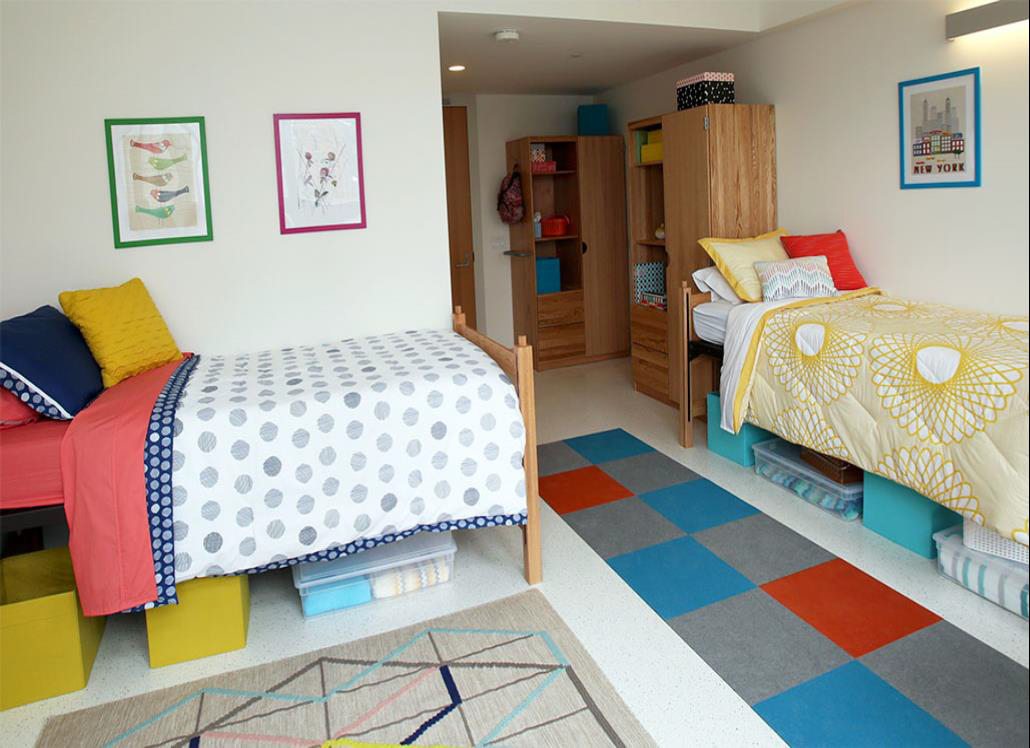 A McKeon Hall Double is home to two first-year students.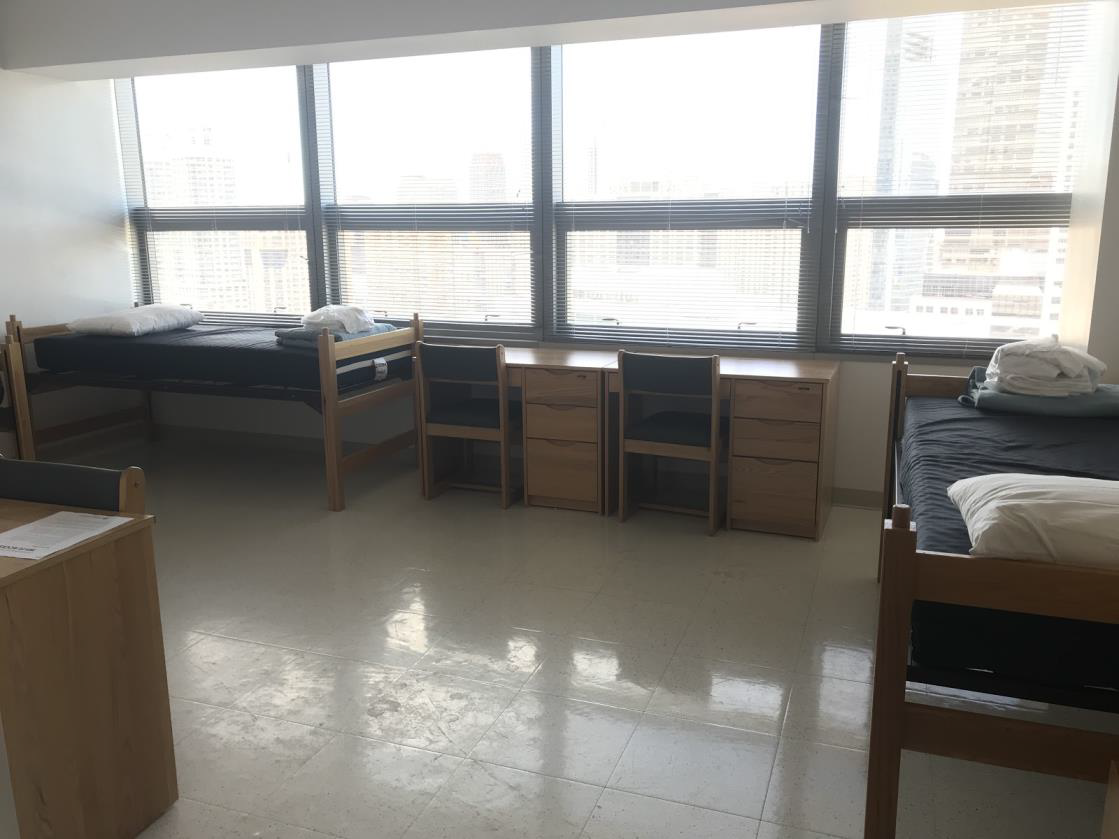 A triple room in McKeon Hall allows three students to comfrtably reside.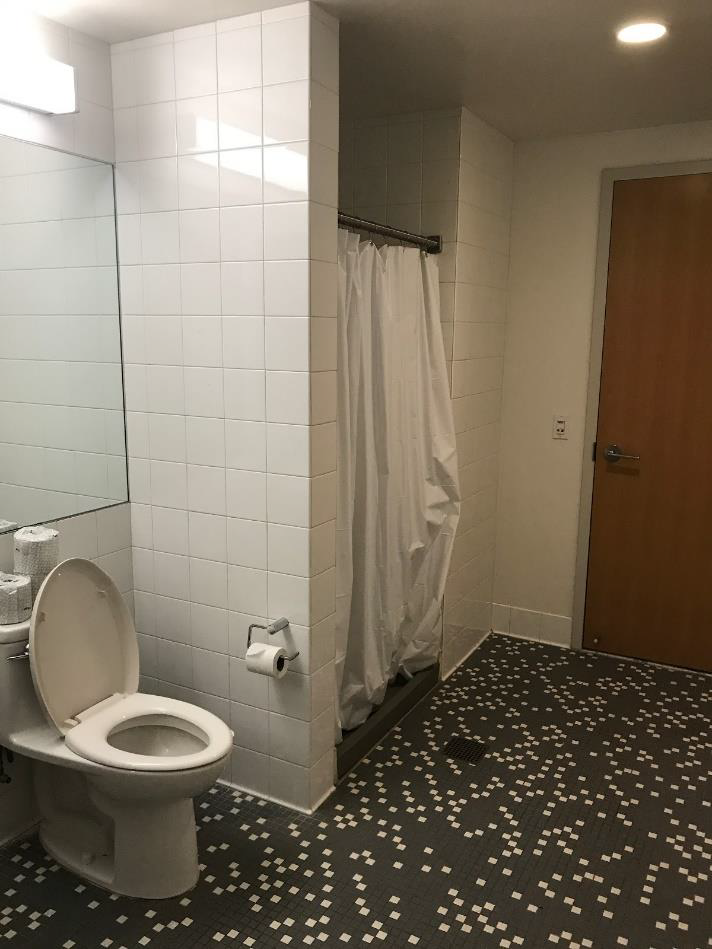 Sizeable bathroom facilities in McKeon Hall are avaiable to the first-year residents.