Rose Hill Campus: Loyola Hall Residential College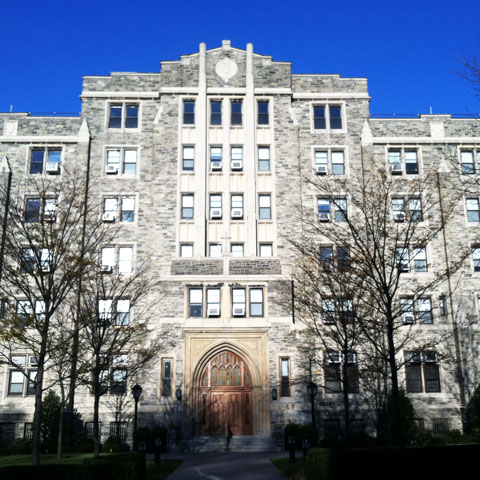 The newly renovated Loyola Hall Residential College is home to approximately 125 first-year students in the Manresa Scholars Program. The recently renovated residence hall houses two classroom spaces that are equipped with Smart technology, a kitchen, student nooks, and a small chapel.
Manresa Scholars Program at Loyola Hall
In the tradition of the Manresa Program, students, staff, and faculty share the common project of deciding how the members of Loyola Hall spend the coming year living and learning together and work collaboratively to make this project a success. Students choosing to live in Loyola also choose to be Manresa scholars and enroll in a seminar taught by one of Fordham's internationally renowned teacher-scholars.
Each professor also serves as an academic adviser and mentor to the students. Manresa scholars live and study together in this residential college setting, where they participate in activities that nurture the development of the whole person—mind, body, and spirit—within a community of students and teachers.
The Residence Hall Staff
The staff consists of one resident director, four undergraduate resident assistants, and one faculty-in-residence. In addition, staff will work with the Manresa seminar faculty, internationally renowned teacher-scholars from Fordham College at Rose Hill, and a Ground Floor course instructor from the Gabelli School of Business. Together, staff and faculty will work diligently to expand each resident's intellectual, spiritual, social, and cultural growth within the residential setting, thus complementing the academic experience.
Fast Facts
Population: 125 first-year students
Study spaces equipped with Smart technology
Community kitchen
Student nooks
Small community chapel for reflection and prayer
Newly renovated building
Storage space underneath a bed: 26 inches maximum
Mattress size: Twin XL
Housing Rates
Rates are for the nine-month academic year and include all utilities, cable television, telephone service, laundry, and membership to the Lombardi Fitness Center. Room configurations and rates are subject to change.
See the current room rates for Loyola Hall. Room configurations and rates are subject to change.
All residents in this dormitory are required to have a meal plan.
Move-in dates vary, please see Important Dates for more information.
Standard Rooms in Loyola Hall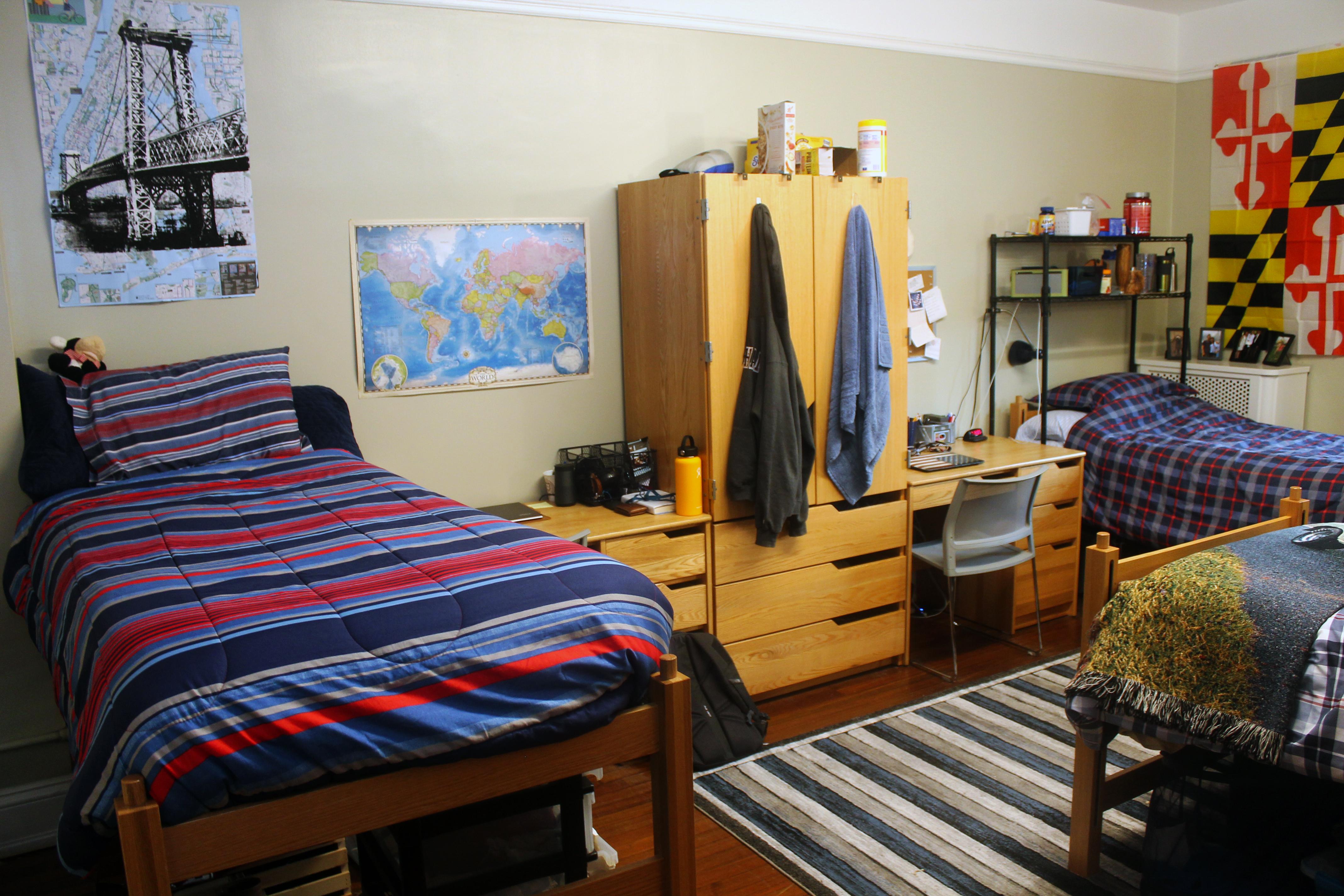 A Loyola Hall Triple allows each student to have a bed, desk, and closet.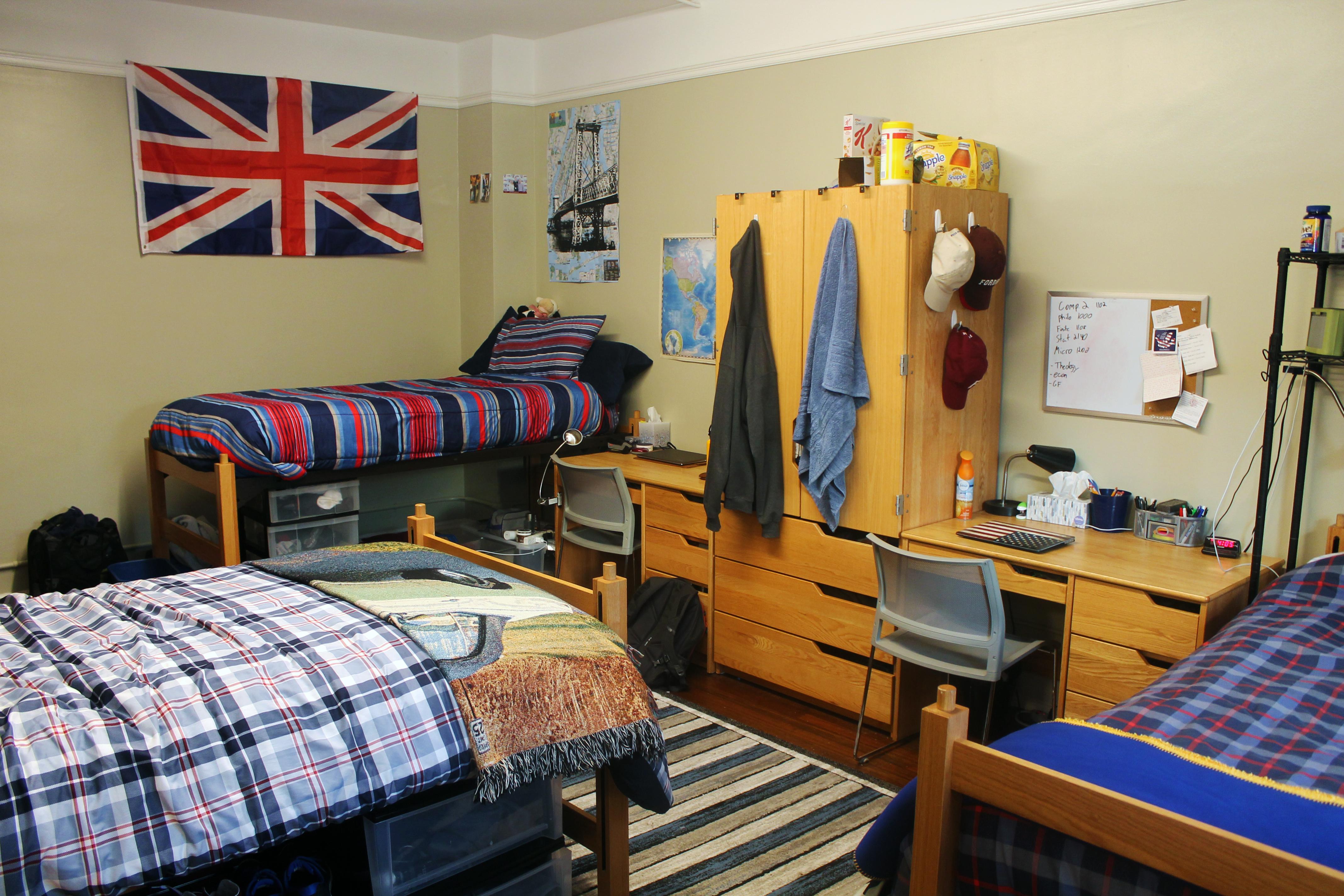 Three students can comfortably reside in a Loyola Hall Triple.