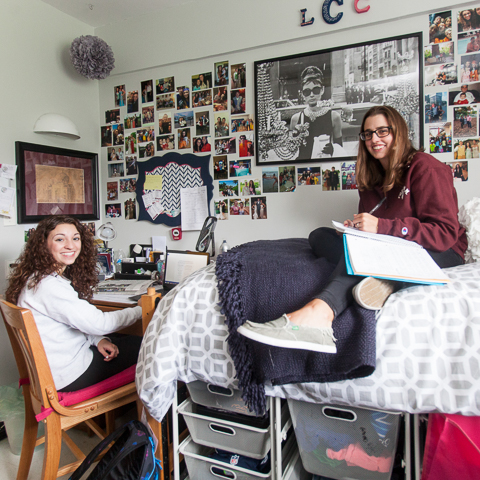 This four-story residence hall is home to approximately 300 first-year students. Martyrs' Court LaLande/Goupil features multiple small community and quiet study lounges and a kitchen, as well as laundry facilities. LaLande Hall houses a large common lounge.
Martyrs' Court LaLande/Goupil is staffed by a team of resident assistants and a resident director providing activities and events traditional to the college experience.
Fast Facts
Population: 300 first-year students and limited upperclassmen
Room Types: Doubles and Upperclassmen Singles
Typical Room Dimensions: 11 x 16 feet
Storage space underneath a bed: 26 inches maximum
Mattress size: Twin XL
Features
Large common lounge
15 small community lounges with kitchenettes
17 small quiet study lounges
2nd-floor kitchen
Laundry facilities
Learn about the Housing Rates for Martyrs' Court LaLande/Goupil.
Standard Rooms in Martyrs' Court LaLande & Goupil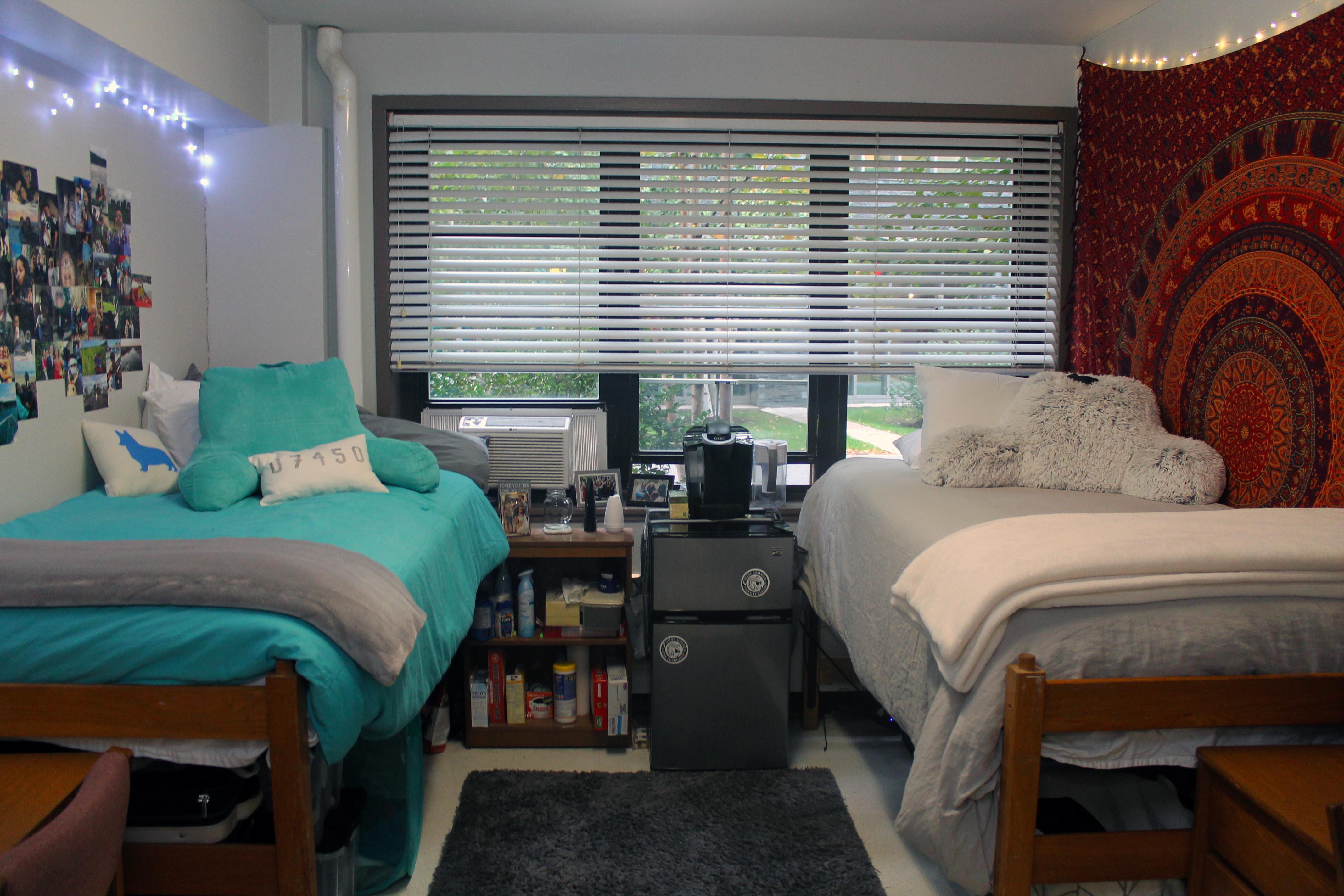 Doubles in the LaLande and Goupil Hall allows room for you and your college dormmate.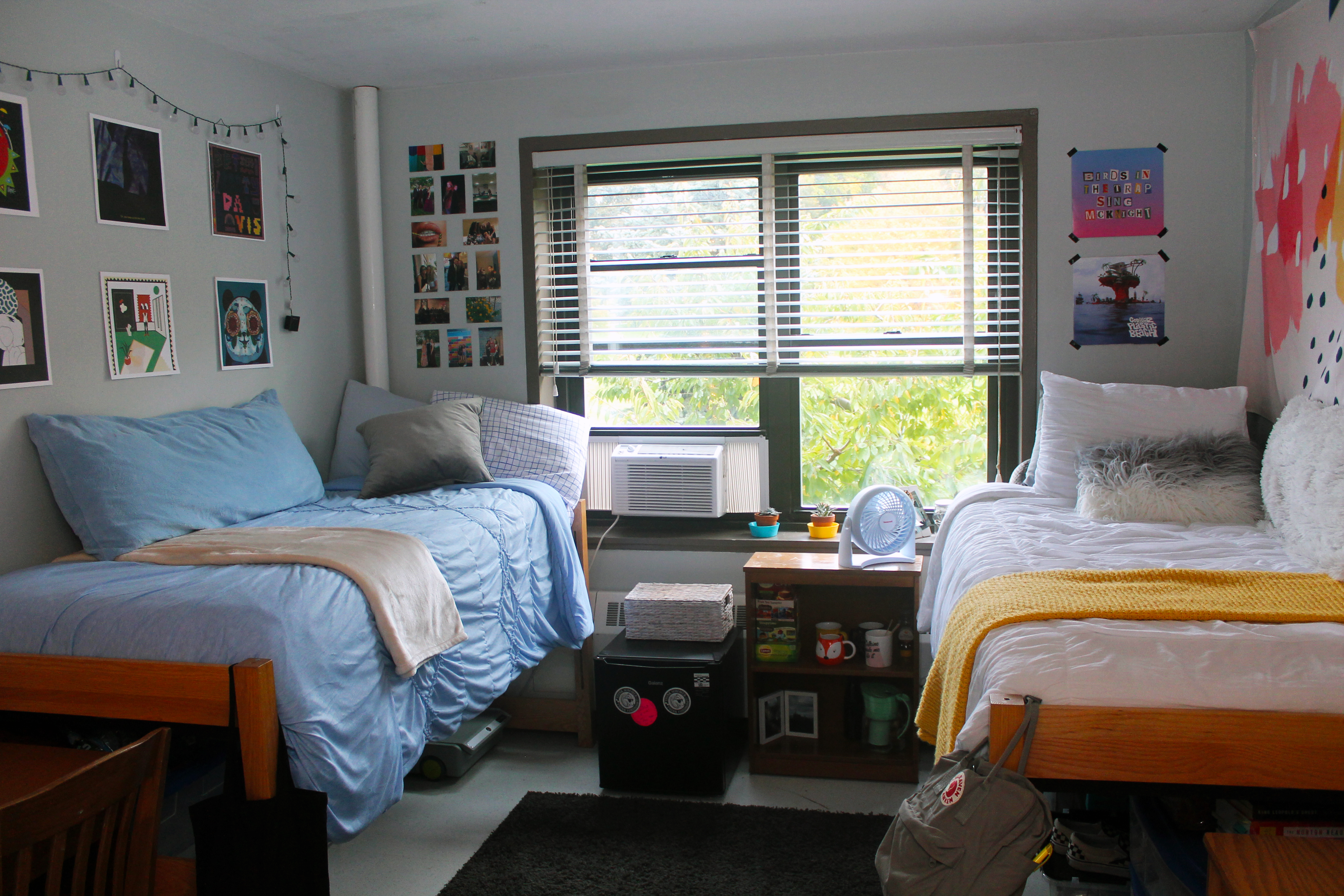 Have the traditional college experinece at LaLande and Goupil Halls.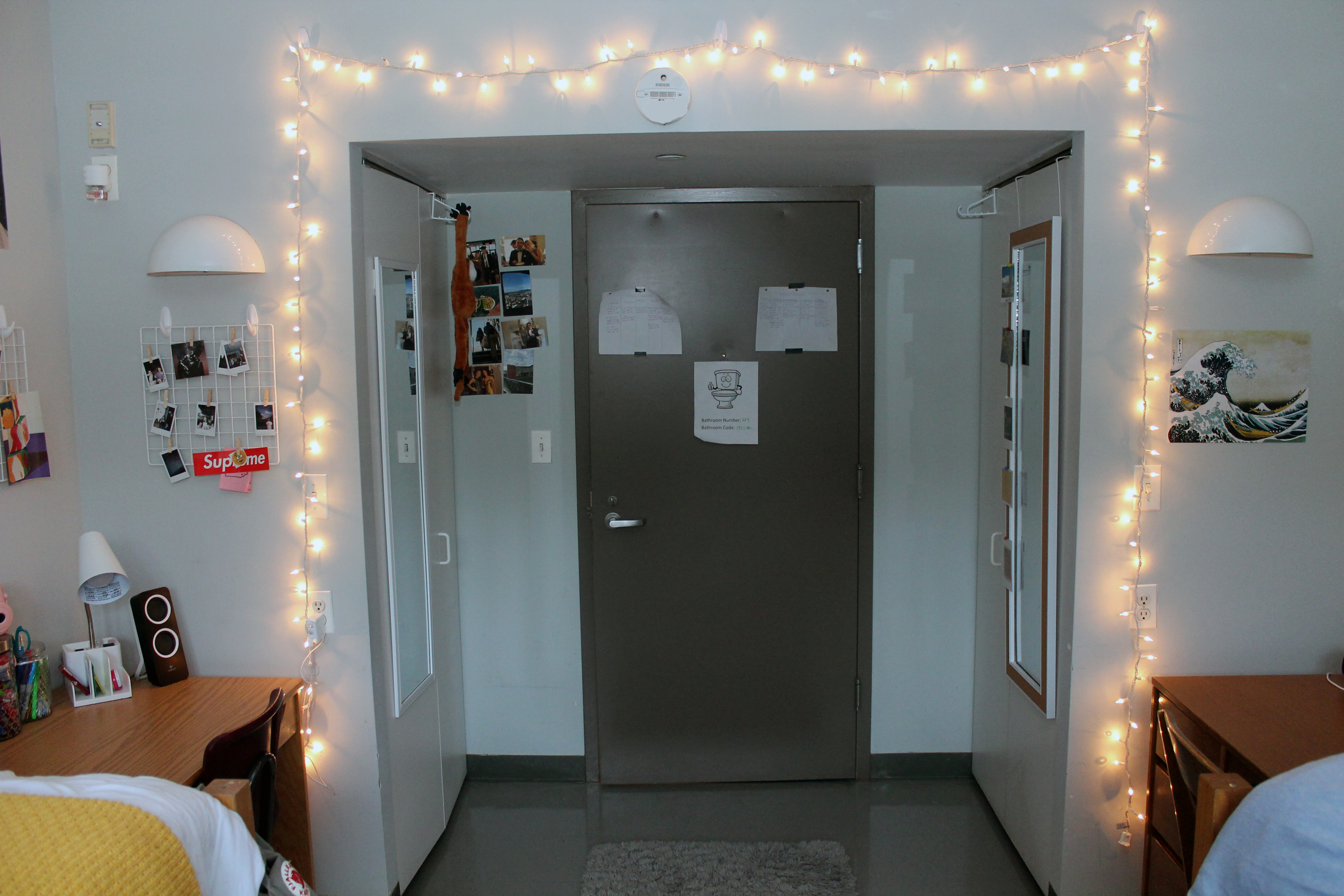 Dorms in LaLande and Goupil Hall allow great oppounties to personal your room.