Our new campus center represents an expansive act of renewal: We've combined and transformed the old McGinley Center, Lombardi Center, and Rose Hill Gym, and adding more than 80,000 square feet of space to create Joseph M. McShane, S.J., Campus Center.
The new center embodies a truly cura personalis approach to the student experience, with environments that encompass students' full developmental, social, professional and recreational needs.
Relax and Recharge
The first floor of the McShane Center is the place to relax and recharge and has become a favorite gathering space. Students play pool, relax in the lounge area, and get work done on their laptops at communal tables.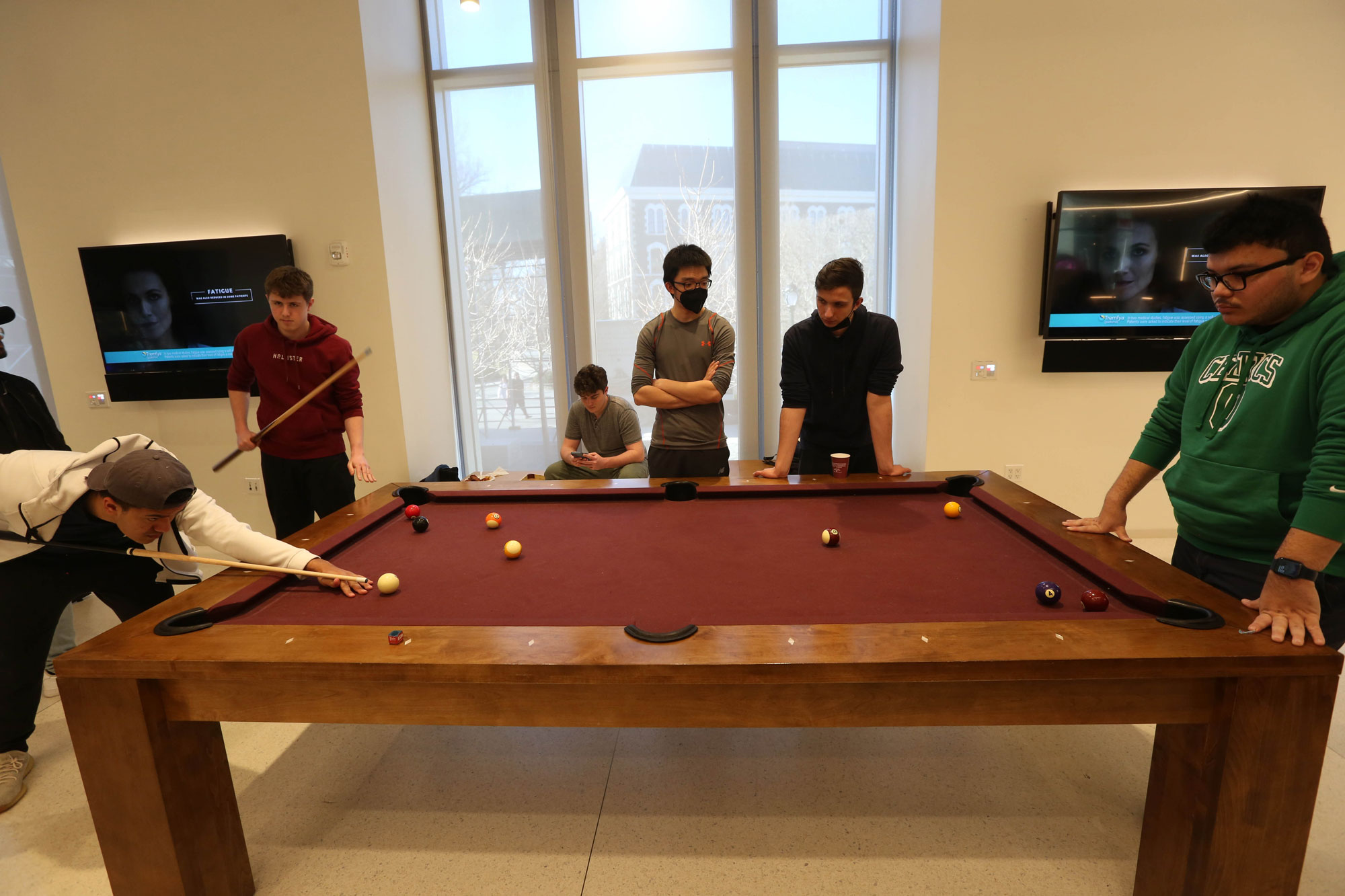 Fitness and Wellness Spaces
In the McShane Center, the RamFit Center expanded to become a 20,000 square foot fitness center containing a large selection of cardiovascular machines, weight machines, a large free weight area, and three studios for yoga, dance, and fitness classes.