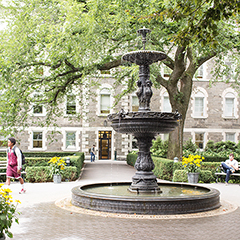 The Facilities Management department at Fordham is over 500 men and women striving to deliver the highest level of service excellence in support of Fordham University's Mission. We are organized into the following functional areas: Campus Operations, Capital Programs and Planning, Conference Services, Facilities Operations, and Public Safety.
Our responsibilities include:
University Post Office
Power Plant Operations and Maintenance
Grounds and Custodial Services
Waste Management/Recycling Services
Buildings Operations and Maintenance
Planning and Construction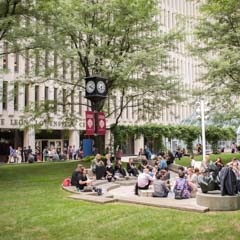 We also coordinate facilities rentals for the University.
Fordham University considers sustainability in all aspects of its activities including its curriculum, student development and education, faculty and staff involvement, and physical plant operations. Learn more about our commitment to sustainability.